1 Carat Diamond Ring Designs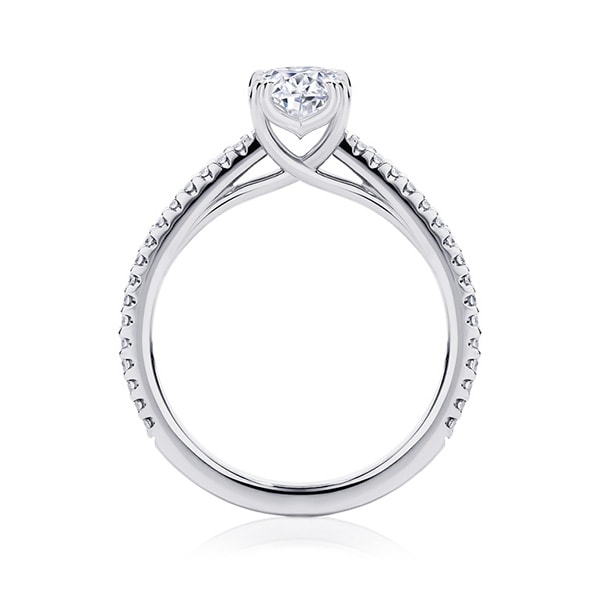 Larsen Jewellery specialises in custom made diamond rings and has a wide selection of 1 carat diamond rings to choose from.  Click here to view a few examples of our engagement ring designs.
In recent years 1 carat diamond rings have become increasing popular.  Whereas diamond rings between 0.5 and 0.75 carat used to be the norm, increasingly engaged couples are opting for diamond rings with 1 carat diamonds or larger.
As everything is custom made at our jewellery workshop in Sydney's Strand Arcade, you can have any design for your diamond ring and with your choice of diamond.  You deal directly with the jeweller who makes your ring and you can either choose from our wide selection of engagement ring designs or you can come up with your own unique design.  You can also have your diamond ring made in a number of different metals including white gold, yellow gold and platinum.
You are welcome to come in to our jewellery studio for an obligation-free design appointment, or to view our selection of loose diamonds and our range of 1 carat diamond rings.  To make an appointment with one of our jewellers, please call us on 02 9223 2006 (Sydney) or 03 9662 3005 (Melbourne) or send us an email.
Related Posts