10 Colourful Rings for Spring
With Spring now upon us in the Southern Hemisphere, preparations for the upcoming wedding season are in full swing. Along with this, many in love guys and girls in love are planning when to pop the question. Inevitably, this comes with the purchase of an engagement ring and during this time of year, we see many more opting for colourful designs.
In the spring months, being the time when colour appears everywhere, we have noticed that many more consider coloured gemstones for their engagement ring. No longer is a white diamond ring the only option, in fact, the more unique and the more colour, the better!
Not all gemstones are a suitable choice for an engagement ring. An engagement ring is meant for life and although there are many wonderful coloured gems out there, they are not all equipped for the challenge of everyday wear and are unable to resist all those accidental bumps and knocks. Luckily the most suitable gemstone, after the more expensive coloured diamonds, is the Sapphire which comes in all colours of the rainbow; yellows, oranges, pinks, purples, greens, blacks and of course the most popular, the blue Sapphire.
Spinels, tourmalines and Rubies are just a few other coloured gemstones that can make a wonderful choice. These can be fragile in nature so it is always best to have a professional ensure that a particular stone is right for your needs.
Each year we see different trends when it comes to coloured gemstones, fashion and design are a big influence on which gemstones are popular from season to season, but so too is the engagement ring choices that celebrities make. Just consider the spike in popularity of blue Sapphire engagement rings after both Princess Diana and Princess Kate received the Royal Sapphire ring or the black diamond trend following that moment when Mr Big finally popped the question to Carrie in Sex and the City.
Recently it is yellows, peaches and pinks that have been growing in popularity, whilst requests for blues and blacks maintain their place as common alternatives to a white diamond. As each Spring passes, we see a new blossoming of beautiful coloured gemstone rings, here are our 10 favourites for those that are considering a splash of colour this wedding season!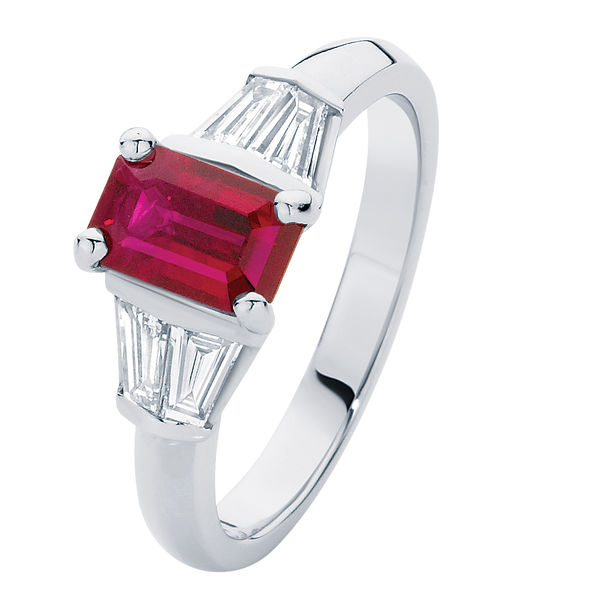 The Affection featuring a stunning Ruby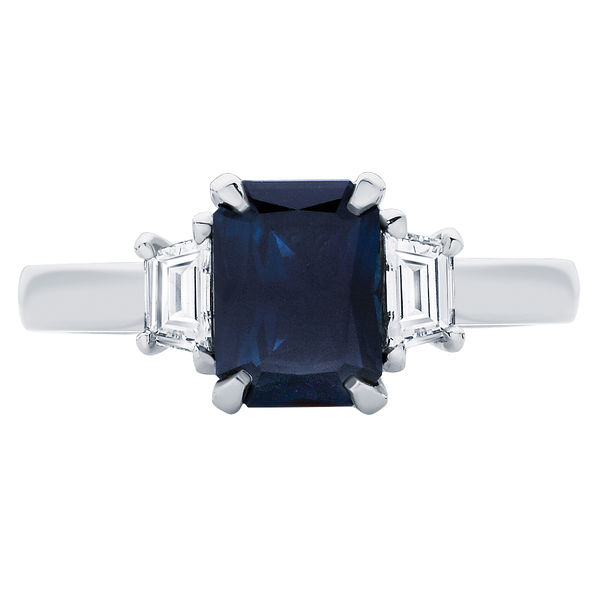 The 'Soiree' featuring an Australian Blue Sapphire
The 'Eve' featuring an exquisite Emerald
The 'Evening Light' featuring a cushion cut Hessonite
The 'Azure' featuring a beautiful pale blue pear shaped Ceylon Sapphire
The 'Venezia' featuring an oval black Spinal
The 'Peony' featuring a halo of Australian blue Sapphires
The 'Messina' featuring a cushion cut Cognac diamond
The 'Rosa' featuring a Pink Sapphire
The 'Nightsky' featuring a Ceylon Sapphire
Related Posts