10 Eye-Catching Engagement Rings We Could Look at All Day Long
When women across the globe begin to dream of the day they walk down the aisle, they often also start fantasising about the diamond ring they will one day receive.
It is no secret that there are endless sources of inspiration for engagement rings, from glossy magazines to the millions of images online. At some point or another, many of us have lost hours gazing at engagement rings; many women will be shy to reveal just how many hours have passed admiring dreamy diamond rings. Two of the best sources of inspiration are Pinterest and Google, just type 'engagement ring inspiration' and it won't take long to comprehend just how many ring designs there are out there.
At Larsen Jewellery we love sourcing inspiration online, researching detailed vintage designs as well as some of biggest rocks worn by celebrities. We look at the most expensive dazzling rings in the world and some of the most refined modest designs too. We have put together a list of ten of the most amazing engagement rings, some ours, some on celebrities; which we could look at for days:
Blake Lively's dreamy pale pink oval diamond.
Carrie Underwood's decadent yellow diamond engagement ring.
The most expensive diamond in the world, the Blue Bvlgari.
Larsen Jewellery's 'Aura' featuring a marquise diamond.
Mary Kate's vintage engagement ring is truly one of a kind.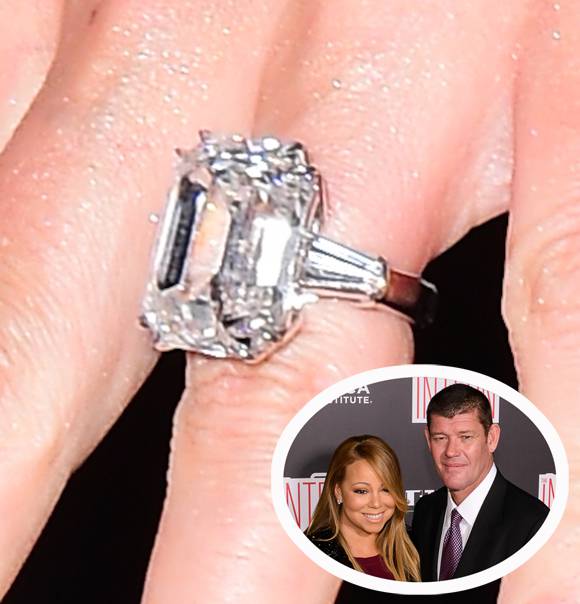 Mariah Carey's most recent engagement ring from James Packer is every bit extravagant as it is beautiful.
Larsen Jewellery's 'Willow – Princess' a stunning, contemporary piece featuring a princess diamond flanked by two tapered baguette diamonds.
Larsen Jewellery's 'Rosetta' a favourite amongst classic, halo lovers.
Lady Gaga – not one to stick to the ordinary – is the owner of a truly exquisite heart shaped diamond.
Larsen Jewellery's extravagant engagement and wedding ring set.
Related Posts