10 of Our Most Favourite Coloured Gemstone Rings
When it comes to gemstone engagement rings the most popular by far is the Sapphire. Blue is what springs to mind when most people think of Sapphires, particularly Princess Kate's ring or even the stunning Sapphire ring that Shane Warne proposed to Liz Hurley with. But Sapphires come in a wide range of colours and it is the pinks, yellows and even the peaches that continue to rise in popularity.
Sapphires are the second most ideal choice for an engagement ring, however, they are not the only way to add a little or a generous splash of colour to your ring. Emeralds and Spinels are two alternative gems that are rising in popularity, however, be mindful that they do not have the hardness like a Sapphire or Diamond. If choosing one of these gemstones we always recommend getting a professional eye to look over the stone. Other gems that are more commonly used in dress jewellery, Aquamarines and Morganite, may also be an option for you. If you are not confident with the durability of including a stone like this as the centre stone, you may wish to incorporate these by adding them as smaller side stones into the halo or on the shoulders.
Design and creative ideas are endless when incorporating coloured gemstones into your engagement ring. To help inspire you on how you can include a touch of colour here are 10 of our favourites, from a subtle hint to a wild splash!
The 'Grace', a perfect example and is one of our favourite sapphire rings.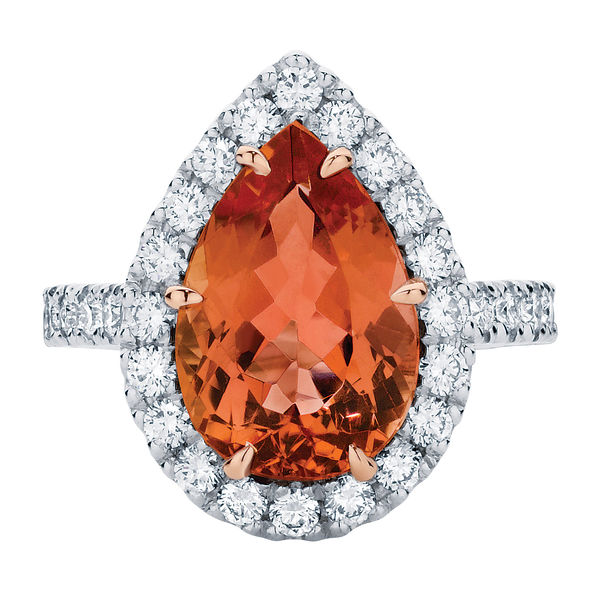 A true show-stopper, the 'Rosetta' (pear) featuring an exquisite burnt orange Topaz.
For those that love pink, the 'Belle' featuring a soft pastel pink Sapphire.
Kristen Bells stunning fancy coloured diamond engagement ring is elegantly sublime.
For a touch of drama include a black stone, we suggest a black Spinel for their superior durability.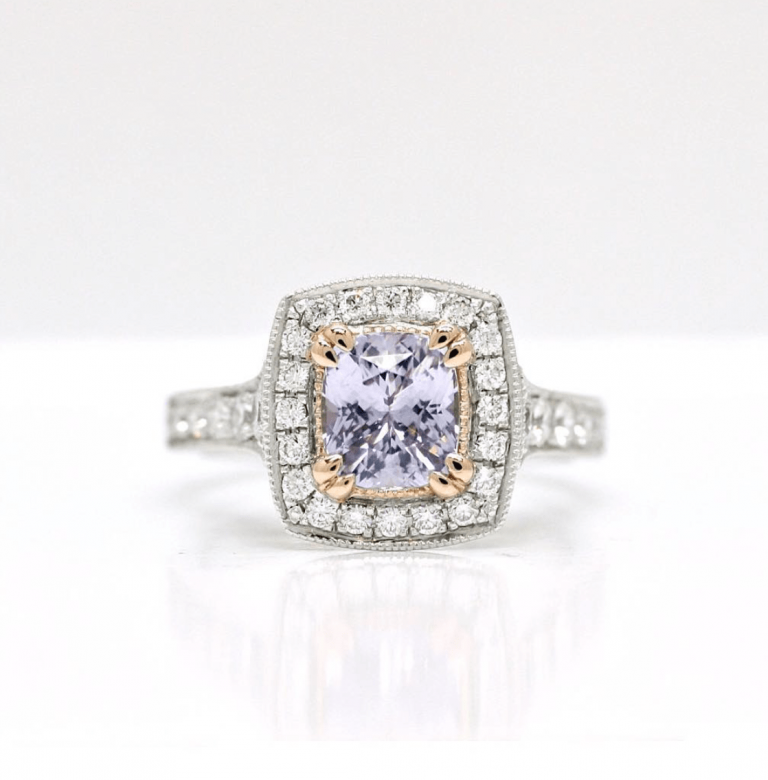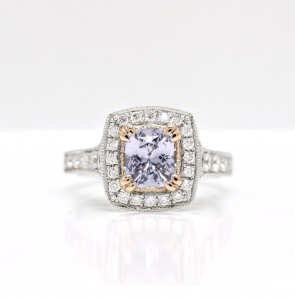 An exquisite example of just how beautiful a Purple Sapphire can look set into white and rose gold.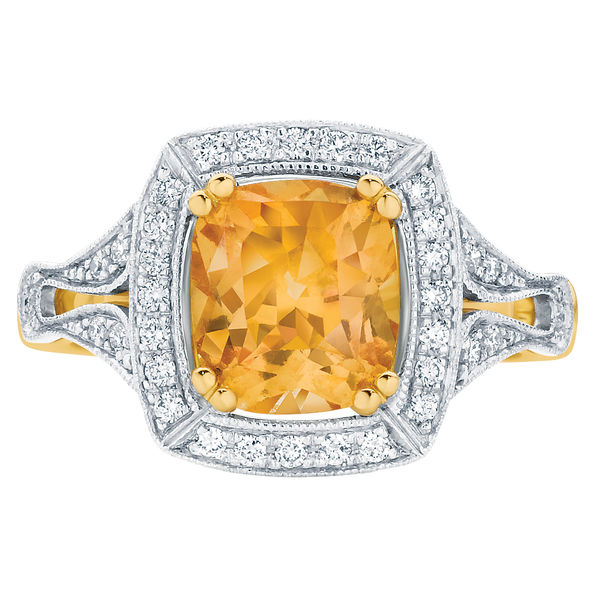 For those that love vintage engagement rings, take inspiration from the 'Evening Light' featuring a cushion cut Golden Sapphire.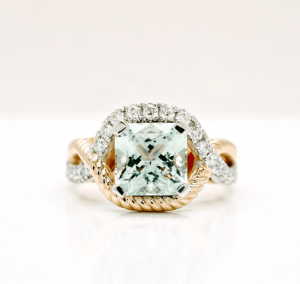 A stunning princess cut soft mint green gemstone set into an entwined rose gold and white gold ring.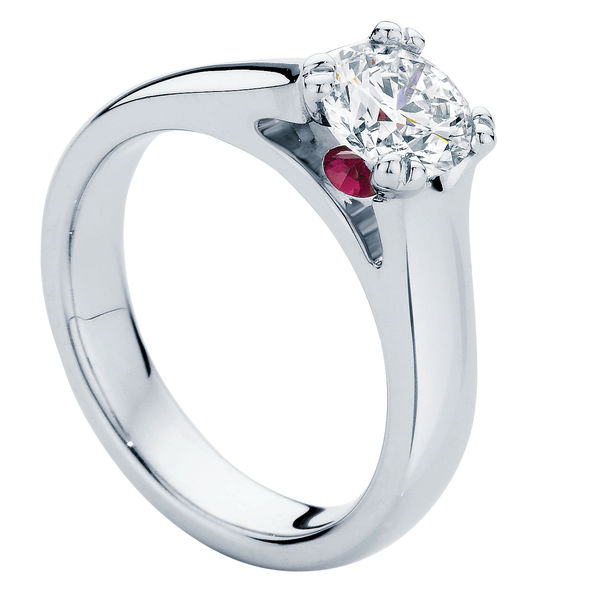 The 'Hourglass' featuring a round Ruby set discreetly set below the centre stone.
The Nouvelle Lune featuring a striking teal sapphire and round brilliant cut diamonds.
Related Posts