10 Unique Custom Engagement Rings
Choosing to have an engagement ring custom made means you truly can have whatever you wish for. Regardless of how traditional or unique the ring you have in mind may be, working with a great jeweller means that it can be brought to life.
The process of custom made is a journey, and not to forget to mention, an educational one. If you have never delved into the world of jewellery, it will take only a short time to realise that there is a lot more to it than a sparkling diamond mounted on a gold band. Custom making, is all about the details, no matter how minimal or bold. The sweeping curves, the diamond setting, the proportions are just a few of the things that are carefully considered to create not only a beautiful but a perfectly crafted ring.
If colour is what you love your jeweller/designer can source a range of the most spectacular coloured gemstones or diamonds for you to choose from or if you can't go past the brilliance of a white diamond you will have the opportunity to carefully view a selection of diamonds up close, learning the differences between what makes an average diamond and what makes a beautiful one.
At Larsen Jewellery we love the journey we go on with our couples, creating and bringing to life their dream rings. Every ring we make is unique in its own way and tells a story that reflects the wearer. Every now and then we get to work on some truly spectacular custom made engagement rings, here are 10 of our favourites: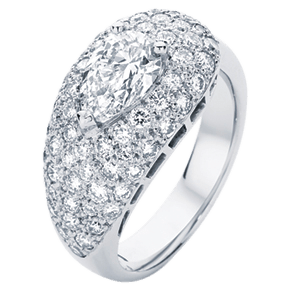 The 'Pear Pave' a truly unique custom made engagement ring featuring a Pear shaped diamond.
The 'Renaissance' a stunning vintage-inspired custom made engagement ring.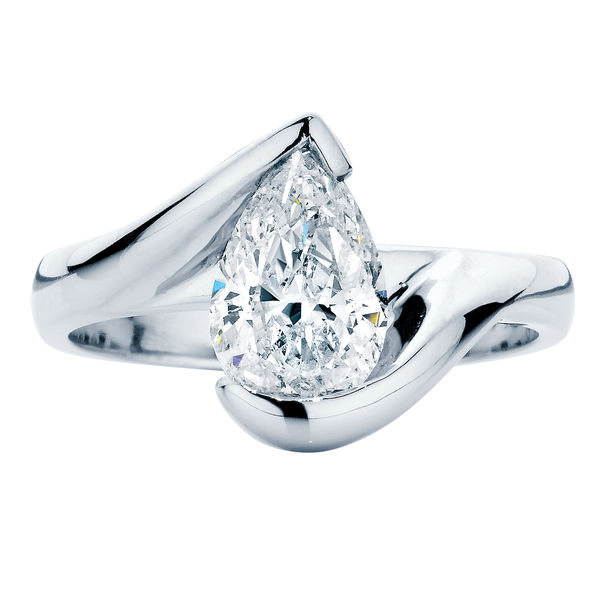 The 'Ivy', a clean and undeniably unique design, featuring a Pear shaped diamond.
The beautiful 'Messina' featuring a Cognac shaped diamond.
The 'Zen' a modern, striking custom made engagement ring featuring an Asscher cut diamond.
The 'Venus' featuring a Marquise shaped diamond.
The 'Waterlily' a clean, modern design featuring a round brilliant diamond.
The 'Venezia' a stunning vintage inspired design featuring black spinal.
The 'Lalique' featuring emerald cut and round brilliant diamond with mill grain edges.
The 'Andromeda', the perfect engagement and wedding ring set, featuring an Aquamarine with graduating tapered baguette and round brilliant diamonds.
Related Posts