5 diamond cuts and the celebrities who have them
No longer is the round brilliant diamond the only choice of cut for an engagement ring. Today, more and more women are turning their heads to alternative cuts and if there is any doubt that this trend is on the rise, then you need only look at celebrities around the world who are opting for a variety of fancy cut diamonds or gemstones.
There is nothing like a celebrity endorsement to assist in a product becoming a trend and we have seen this happen time and time again with engagement rings. It almost seems that when a celebrity announces their engagement, the world of pop culture, fashion and jewellery eagerly wait to see if this extravagant diamond ring is going to set the next trend.
At Larsen Jewellery, we are no exception. We love to keep an eye out for which incredible rings are going to set new trends. Although we love a classic, we particularly love when we see celebrities choosing designs that set new boundaries, designs that incorporate interesting coloured gemstones and/or fancy cut gemstones.
One thing we particularly like is when celebrities go against the grain and opt for a ring without the traditional round brilliant diamond or a design that shows off a round brilliant in a truly unique way. Here are five celebrity rings that show off five different gemstone cuts beautifully!
The Round Brilliant
Scarlett Johansson's Art Deco inspired engagement ring incorporates a series of round brilliant diamond and sets them into a truly unique rectangular style pattern.  
The Marquise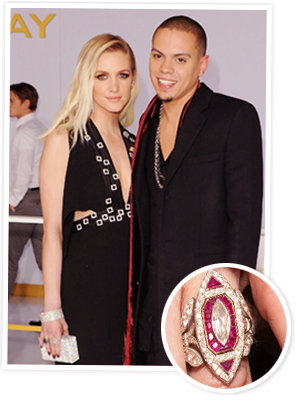 Ashlee Simpson's engagement, also a tribute to the Art Deco movement, features a marquise diamond set in the most striking fashion. Set length ways along the finger, the shape of the ring beautifully mirrors the marquise shape and features exquisite rubies and diamonds to offset the centre stone.
The Emerald Cut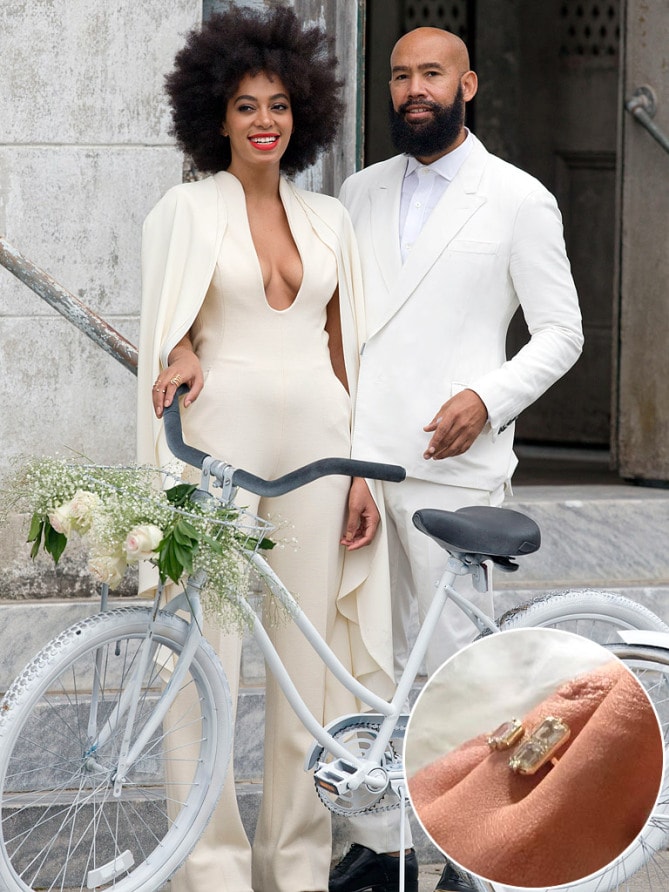 Solange Knowles engagement ring is a far cry from Beyonce's… And we love it! The design is a truly unique, open style engagement ring featuring two bezel set stones sitting adjacent to each other; a princess cut and an elongated emerald cut.
The Heart Shaped
Perhaps the most romantic diamond cut, but also likely one of the least used, the heart shape diamond. Lady Gaga, true to form, made a big statement by wearing an amazing heart shaped diamond engagement ring. 
The Pear Shaped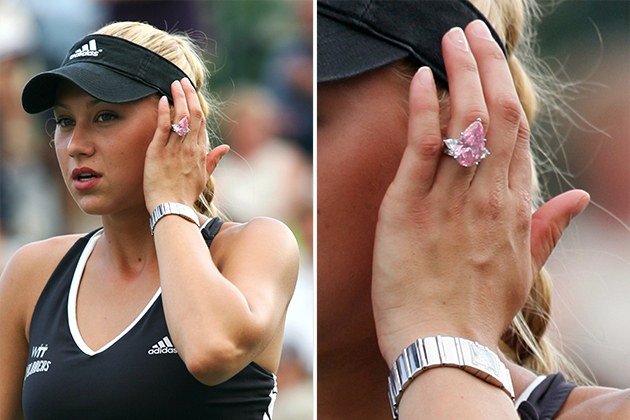 Anna Kournikova's pink pear shaped diamond, flanked by two trilliant diamond, engagement ring is nothing short of impressive. Many would argue that it is ostentatious and, a touch, excessive… to say the least! 
Related Posts