5 Engagement Rings for Ladies that Love a Touch of Glamour
There are ladies that love a touch of sparkle and those that love something unique and different. There are women that love minimal and contemporary designs and then there are women that love GLAMOUR.
Women who love glamour, love diamonds. It is not surprising to find these women day dreaming over celebrities sparkling diamond rings wishing for their own stunning ring. Glamour women will have unique, stylish rings with big diamonds or gemstones with lots of sparkle.
Here are five engagement ring styles that exude glamour:

Engagement rings with diamond halos epitomise glamour. The most popular is the round brilliant diamond surrounded with a halo of glittering diamonds however the cushion, asscher and radiant cuts are also wonderful options. And for those that want even more sparkle, follow the lead of many celebrities and opt for a double halo with two rows of diamonds surrounding the centre stone.
The Celebrity Choice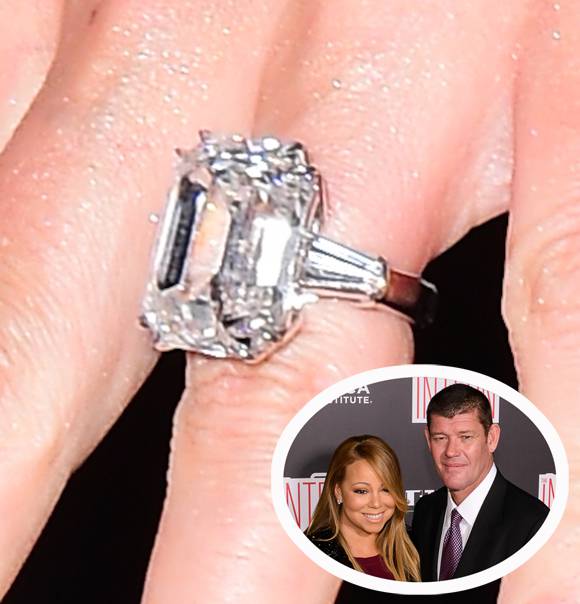 One style that is popular amongst the stars at the moment are Emerald cut diamond rings with baguettes set either side. Angelina Jolie and Mariah Carey are just two celebrities with styles like these.
Vintage Style Engagement Rings
Rings inspired by a time once past, often draw on the glamour of old worlds. Featuring intricate details, lots of sparkle and often a touch of colour; vintage engagement rings are perfect for the lady that loves a unique ring that tells a story.
Fancy Cut Diamond Ring
The classic round brilliant cut is not for everyone. There are fancy cuts that make the perfect choice for a lady that loves glamour. The oval and pear shaped diamond are two that we think make a striking choice.
Three Stone Rings
Three stone rings, traditionally representing the past, the present and the future, come in many different combinations and styles. Your imagination is your only limitation. For those that love sparkle they may be inspired by Mena Suvari's three stone engagement ring which is enhanced by many, many more diamonds.
Related Posts