A Guide to Sapphires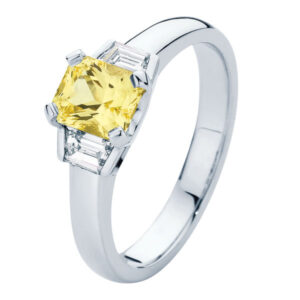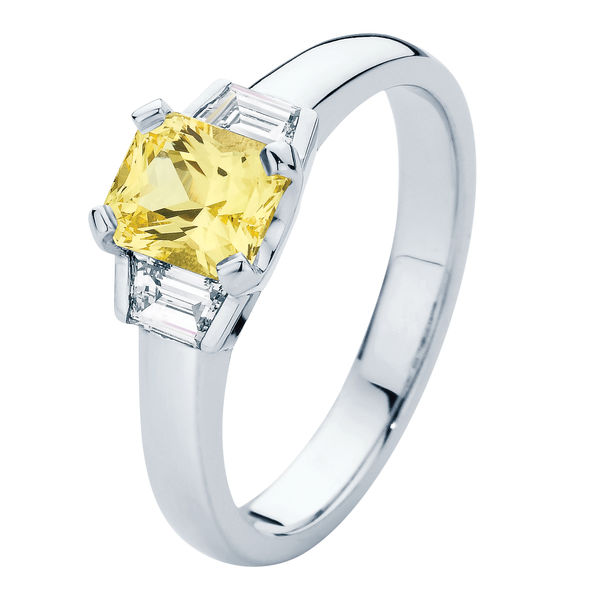 Sapphires are the number one choice when it comes to coloured gemstone engagement rings. The first colour that comes to mind when thinking about sapphire rings would be the famous blue sapphire. For those of you that do not already know, sapphires come in a variety of colours; in fact, they come in just about all colours of the rainbow, even white!
What is so good about a sapphire?
One of the biggest drawcards to buying a sapphire is their affordability. In comparison to a diamond, sapphires can be a more affordable option. This also means that you can usually purchase a larger stone with the same budget.
The other reason why sapphires are a perfect choice for an engagement ring is their hardness. With a rating of 9 on the Moh's Hardness Scale, you can be confident that your sapphire is going to stand the test of time.
How to choose the perfect sapphire?
Selecting the perfect sapphire comes down to personal tastes, there are no common guidelines like the 4c's used when choosing a diamond.  The most important factor for you will be the colour. This is completely determined by what you like, there are no right or wrong choices. The shape and size will also be important details to consider. The highest quality sapphires, which demand a premium, will have no or few inclusions and the colour will be evenly saturated throughout the stone.
If you have your heart set on a blue sapphire, you have a few different options; the most prized of the blue sapphires (and the most expensive) are the royal blue Ceylon sapphires. Australian blue sapphires are a more affordable option and are renowned for their beautiful, deep, navy blues.
What are some of the lesser known sapphires?
The most popular sapphires are the blues and pinks, we absolutely love these, but we have a soft spot for some of the lesser known, rarer varieties. One of our favourites is the rare Padparadscha Sapphire, renowned for its exquisite peach tone, these beautiful sapphires look stunning when set into rose or yellow gold and contrasted with white diamonds.
Sapphires are becoming one of the most popular choices for an engagement ring, whether it be a bold centre stone or smaller stones that add a subtle hint of colour. Let's have a look at some of the freshest Sapphire designs to date.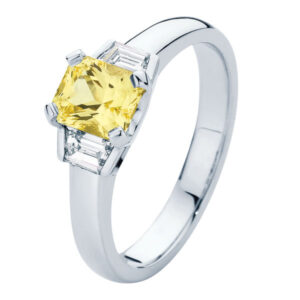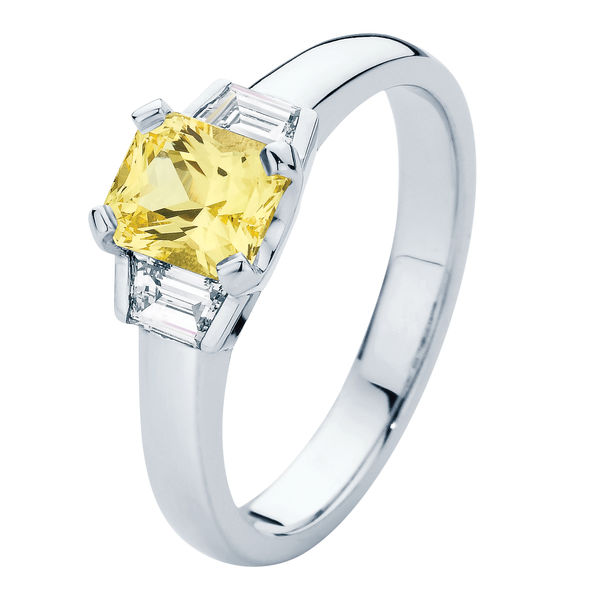 There is nothing more fresh than a yellow Sapphire! Our Radiance is a perfect example of how divine a yellow Sapphire can look in a modern three stone design.
Meet 'Belle', perfect for the girl that loves pink. Featuring a stunning oval pink Sapphire accentuated by a halo of white diamonds.
A stunning example of an apricot Sapphire set into a vintage ring.
The 'Azure' a sleek design featuring rows of baguette diamonds to set off a perfect pale Ceylon Sapphire.
A perfect dress ring featuring a stunning cushion cut Peach Sapphire surrounded by a halo of white diamonds.
Related Posts