Art Nouveau Engagement Rings Custom Made by Larsen Jewellery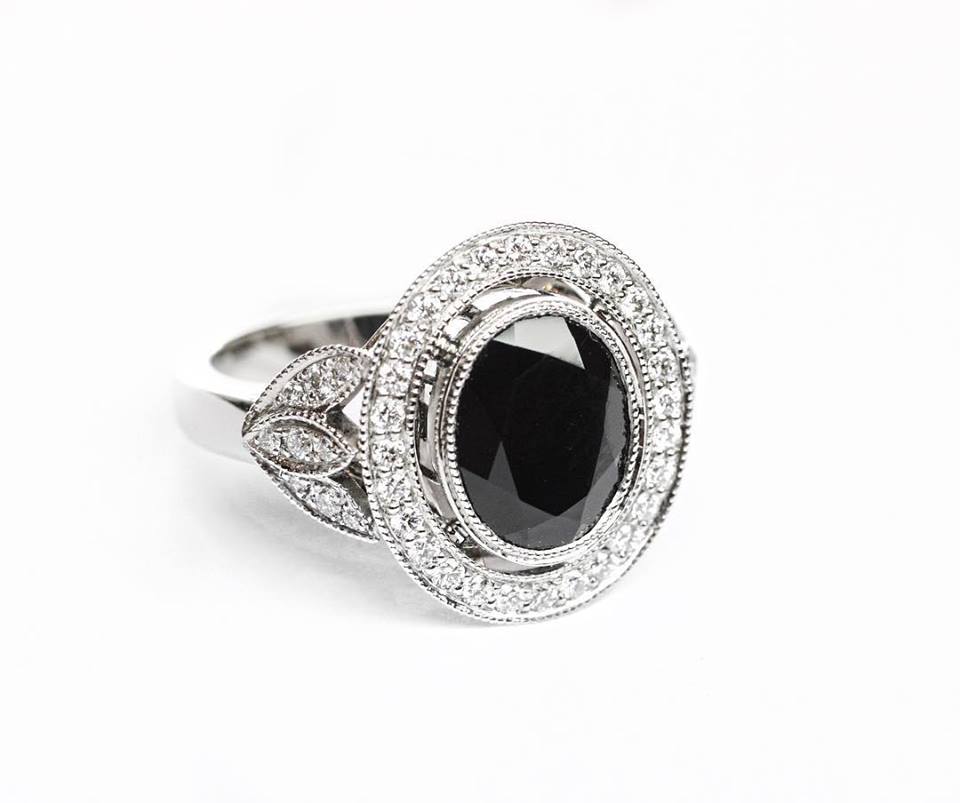 Art Nouveau, meaning 'new art', is the design period between 1895 and 1910. This period of design is considered to be one of the most important art and design movements in English, European & American History. It was a period of innovation and a style of design that was considered impossible to restrain. It was one of the first times that the overt use of the naked female form was used in jewellery.
The Art Nouveau movement was born out of the Arts & Crafts movement of the 1880s. It was highly influenced by Japanese Art and the connection they had between design and nature.
Art Nouveau Jewellery characteristically depicts pictures of fantasy, obscure patterns, intertwining floral arrangements and curved forms. It is jewellery that is considered to require high skill and technique. Materials typically used during this period were metals, gemstones, diamonds, enamel and opals in particular. Unlike other periods, materials were chosen not for their worth or how desired they were in society but for how they fitted into the grand pattern.
Art Nouveau Period heavily influenced the design of engagement rings. Today, original Art Nouveau Engagement Rings are of extreme worth. Art Nouveau engagement rings are very feminine in appearance often with intricate patterns that reflect the style of this time. Various types of coloured gemstones and diamond were used and quite often small diamonds were used to embellish & frame the pattern.
Art Nouveau engagement rings are a perfect choice for the lady who is after a feminine, delicate and uniquely designed engagement ring, the options are endless! Schedule an obligation free design appointment today at Larsen Jewellery to discuss having your own Art Nouveau inspired engagement ring custom made for you.
Related Posts