How to Choose an Engagement Ring to Suit Your Hand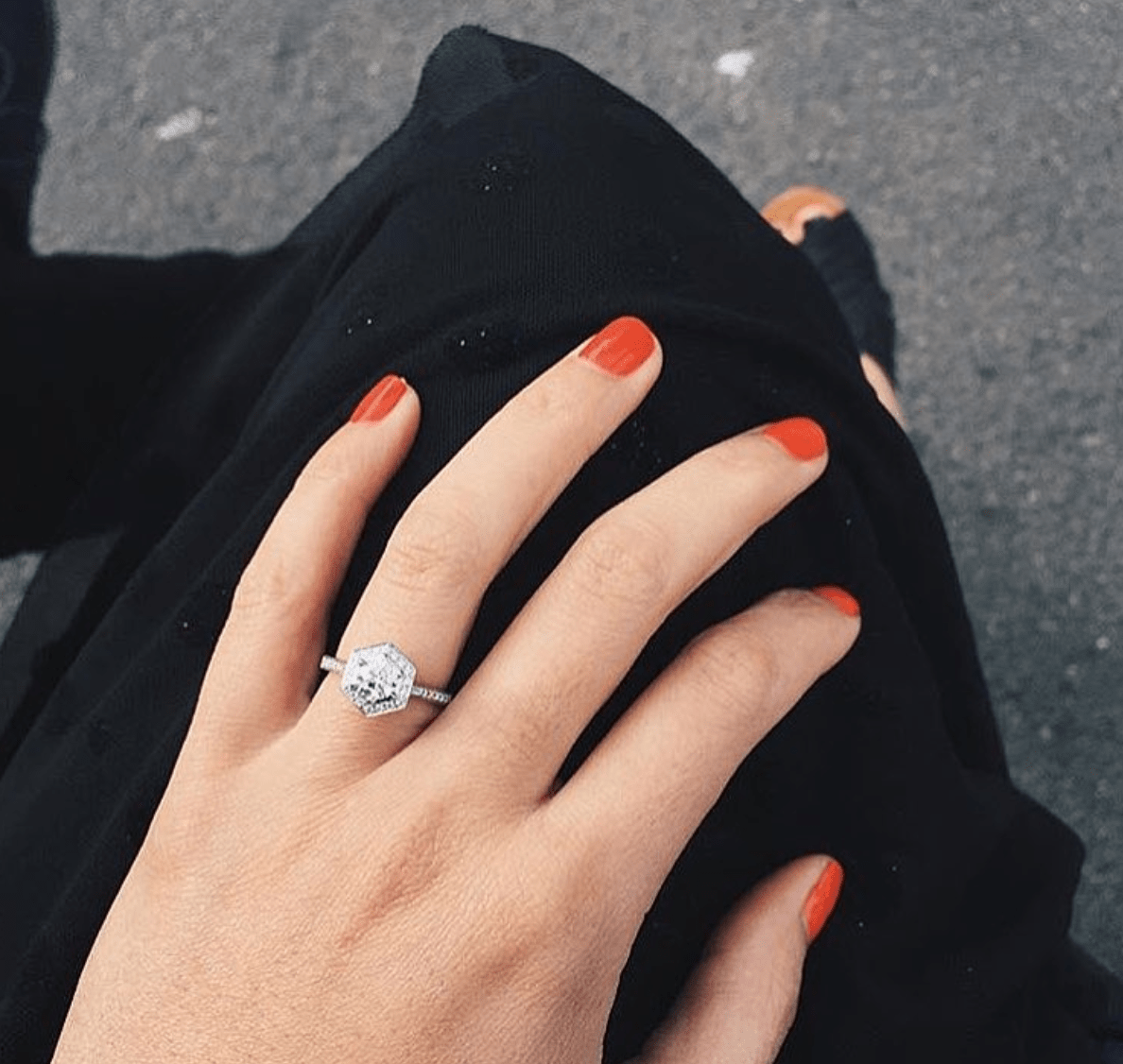 When contemplating which engagement ring to purchase, most will consider the overall style; vintage, modern, bold and then most importantly the shape, size and colour of the diamond or gemstone and also, the colour of the metal. But how often do we think about what style will suit our hand best? Just like there is a dress shape for all figures, there is a ring to suit all hands.
When choosing an engagement ring, there are also a few practical considerations. The main one being how will your ring be worn and what kind of daily wear and tear will it be exposed to. If you are active or work with your hands, it is likely your ring would be subject to a higher number of incidental knocks and bumps so you may want to consider a style that is more secure. Bezel set rings are a great solution. Bezel settings surround the diamond or gemstone with a rim of metal, creating extra support and protection, earning it a reputation as the most secure style of setting.
The 'Bliss' featuring a bezel set round brilliant diamond
Another element to consider is what shaped gemstone will suit your hand. The shape you choose will also play a big role in determining the overall style of your ring. To create the illusion of longer fingers, choose an elongated shape, one that runs along the length of your finger, such as a marquise, oval or even a pear-shaped gemstone. If you have petite hands then consider your self-lucky, diamonds and gemstones will generally look larger on your hand.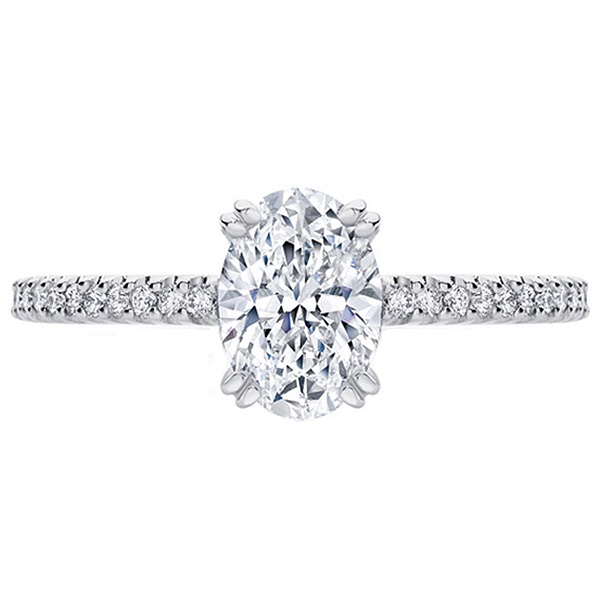 The 'Aurelia' featuring an oval shaped diamond. A perfect choice for those that want to create the illusion of longer fingers.
For those who have been blessed with long fingers then you have the freedom to experiment with big and bold styles. Large stones look fabulous on your finger, so an engagement ring might be the perfect piece to splurge on something extra special. If a large stone is not an option, try creating a stack of rings or an art deco style, multi-stone ring that extends along your finger.
For those with wide fingers then avoid stones that are narrow, revealing too much skin. Three stone and cluster designs are the perfect fit for you. Choose either a wide band that narrows towards the setting or a band that flares out as it meets the stone, both these options are more flattering than a ring that has the same width band all the way around.
All in all, these tips are just guidelines to help assist you in choosing a ring that you will love and will suit you. If you are unsure, take the time to try on different styles and consider which shapes you prefer. An engagement ring is not a decision that should be rushed. If you need to try the ring on 1,2,3 or more times then be comfortable to do so!
Our expert jewellers will help you create the perfect ring for your hand. Click your location below to see a range of designs and prices.
Related Posts