Choosing A Diamond – Studio Brides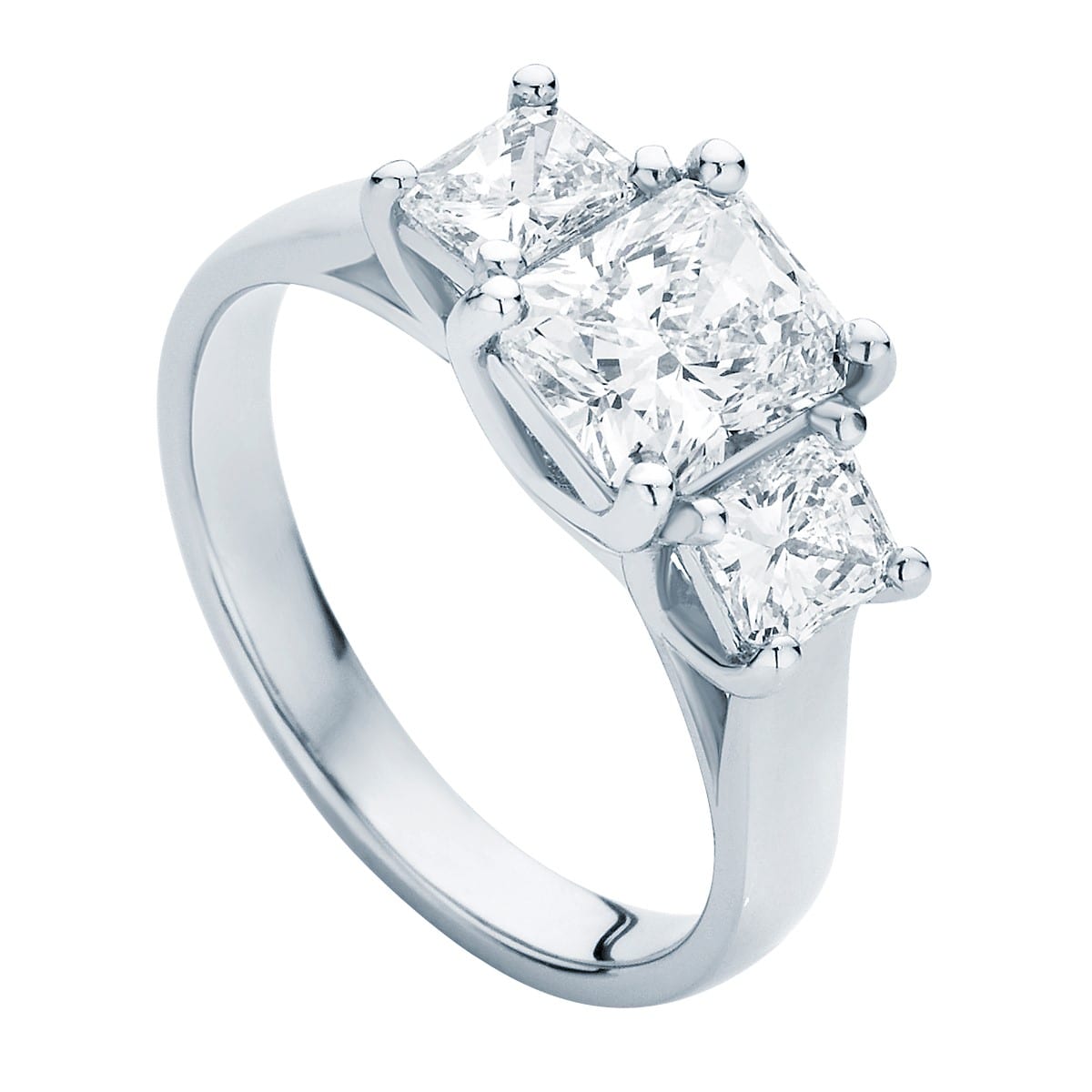 Our Larsen Jeweller's shares their top tips when choosing your 'forever' diamond. 
1. Educate yourself on the four Cs: colour, carat, clarity and cut. The more research you can do before visiting your jeweller the better.
2. Sit with your partner (Gillian suggests a glass of wine in hand should accompany this) and do an internet search on engagement rings, particularly with the gems you like. This will help define your choice and assist with visual references. 
3. Set a budget and don't go over it. You need not heed the three-month salary rule. Do what is right for you. 
4. Find a jeweller who you feel understands your taste and needs.
5. Don't compromise on quality – always choose quality over size.
6. Cut is most important. Even if you have a high quality, large carat diamond, if it's cut badly it won't sparkle. Round Brilliant Cut is mathematically designed for premium sparkle. The Princess Cut is a modified Brilliant Cut and second in the sparkle stakes. The remaining fancy cuts are not as uniform; the sparkle will depend on the number of facets and the symmetry.
7. Following cut, colour is always important. A D-classified diamond is the most exceptional white.
8. Gillian recommends colour over clarity (if you have to make a choice), as colour is more noticeable and clarity is not necessarily visible to the naked eye. In terms of clarity, generally you should aim for an SI1 classification and above.
9.
Finally, make sure your diamond is certified from an independent authority, including the GAA, GIA, GSL or HRD 
(European).
Related Posts