Design your own vintage engagement ring!
Dreaming of a vintage style engagement ring?
Just like most things vintage, vintage engagement rings are becoming more and more popular. Being timeless in style means they capture the romance from a bygone era and will never date. Vintage inspired rings are usually pretty and feminine in style with beautiful craftsmanship in the smallest of intricate details. This delicate work is often embellished with tiny diamonds, hand engraving, mill-grain or filigree.
Original vintage rings are usually considered to be from the Georgian Era through to the Art Deco periods of design. Design elements from these eras will often be used as inspiration when recreating a vintage style engagement ring. Whether it is scroll patterns from the Edwardian period, floral designs from the Victorian Era or geometric patterns taken from the Art Deco period, you can draw inspiration from a wealth of history and combine it with modern design elements. This is the most wonderful thing about recreating your own vintage inspired ring. You can create something timeless and individual by combining different coloured metals, choosing coloured gemstones or selecting a uniquely shaped diamond.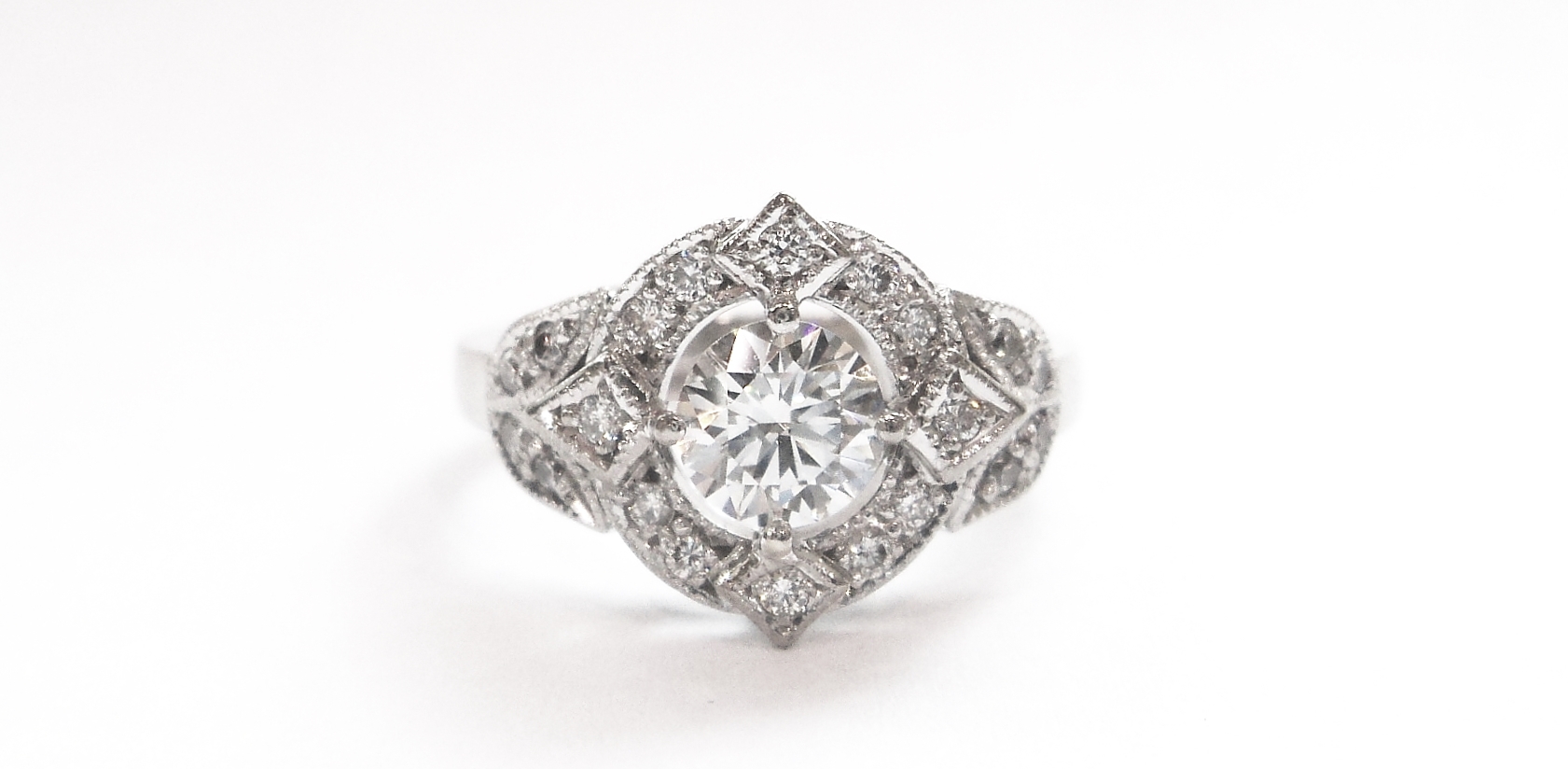 You may be wondering why one would choose to recreate a vintage inspired ring rather than purchase an original vintage ring? When making this choice, it is always a good idea to consider the fragile nature of vintage pieces. They often require repairs or have been made in an era when precious metals were difficult to come by. This can mean that the band and claws can be dangerously thin. Having a vintage style design custom made means you can avoid these problems.
Whatever you and your jeweller bring to life, you will soon have your own beautiful heirloom piece to carry on into the years to come.
Related Posts