Emerald Cut Diamond Rings with Baguettes
Whether it was Angelina, Kim Kardashian, Beyoncé or Mariah Carey's most recent engagement ring, one thing that cannot be denied is that these ladies have played a big part in the emerald cut engagement ring trend.
Emerald cut engagement rings are striking and sophisticated. They lend themselves to both modern / fashionable designs and beautiful vintage (particularly Art Deco) styles. One of the most beautiful consistencies amongst many Emerald cut engagement rings is the elegant, streamlined and clean nature of these designs. They embody well considered, restrained design with the perfect balance of sparkle. One particular style that captures this are emerald cut diamond rings with baguettes. If you love symmetry and geometry, clean and crisp designs then you will love these styles of engagement rings.
These styles typically feature the Emerald cut, whether a diamond or a coloured gemstones, as the centre stone nestled between complementing baguette or tapered baguette diamonds. For the modern, fashionable lady this design suits her perfectly.
For inspiration, here are some of our favourites, some from Larsen Jewellery and some found on the hands of celebrities: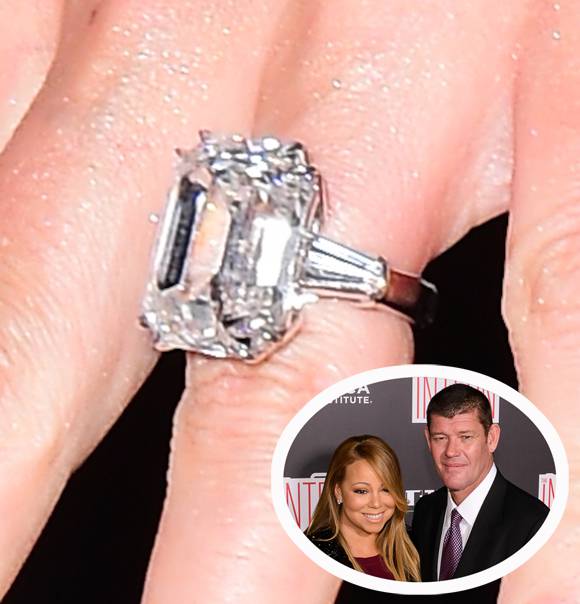 Mariah Carey's most recent engagement ring featuring an Emerald cut flanked by two tapered baguettes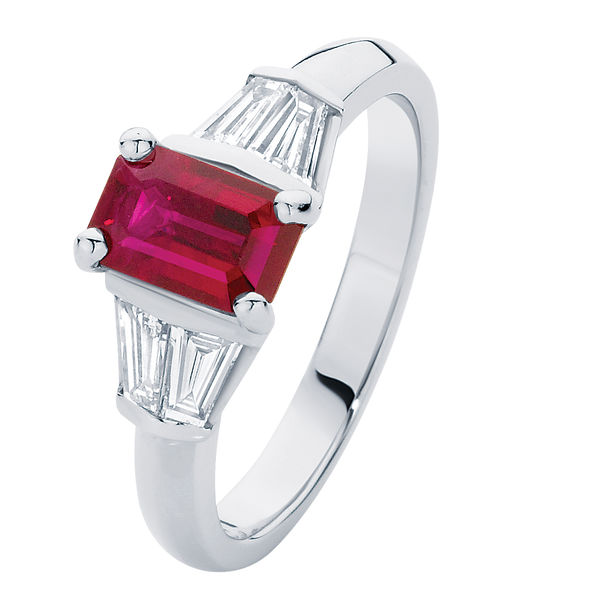 The 'Affection'
The 'Deco' 
Related Posts