Engraving Ideas for your wedding ring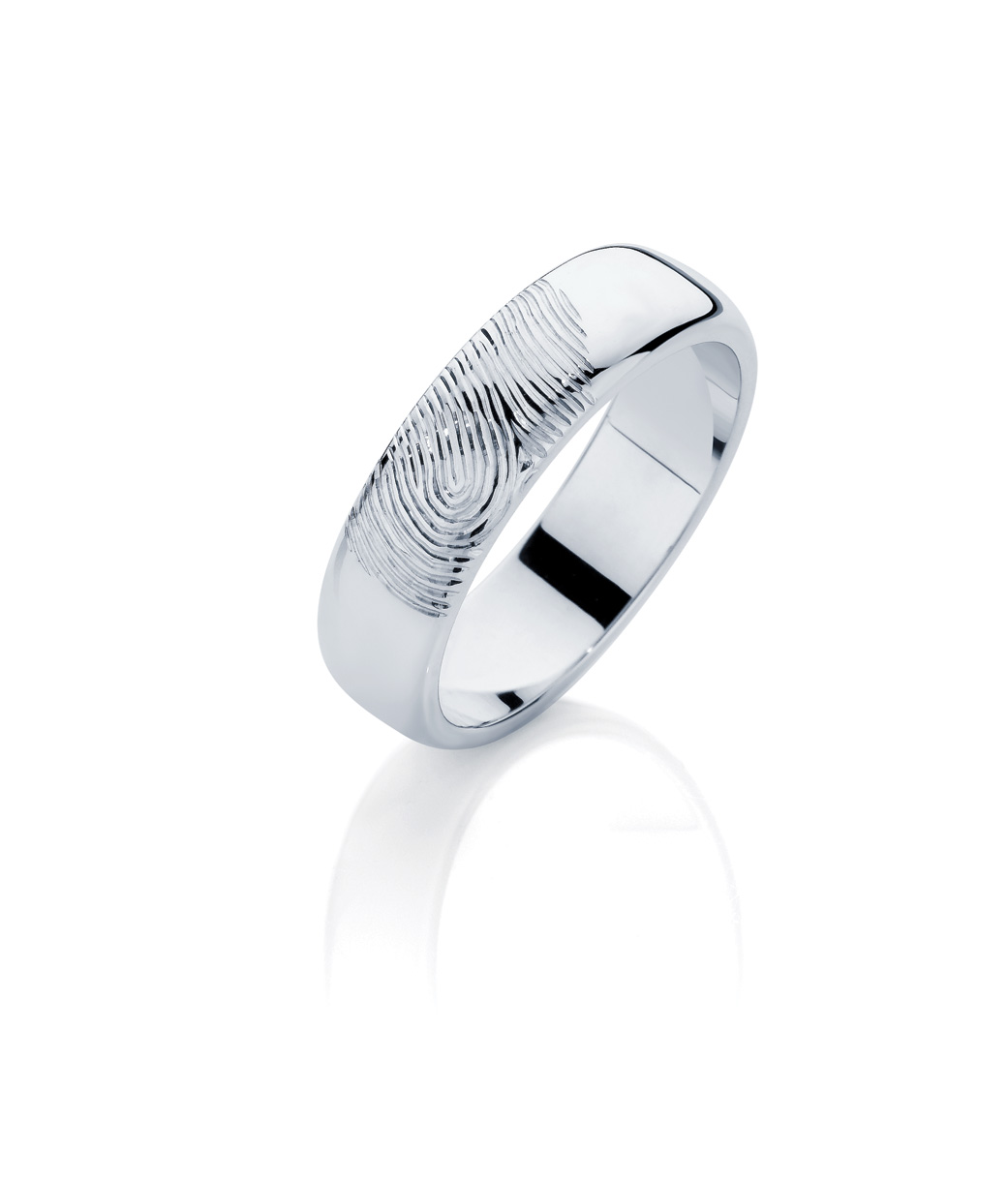 Are you after a wedding ring that is unique and beautiful, both complimentary to your engagement ring and just as lovely on its own?
Including engraving on your wedding ring might just be the perfect choice for you. Engraving exquisite, intricate and detailed patterns can create a classical vintage look, or create your own minimalistic modern pattern. Either way your choices are endless.
So what style of engraving is suitable for you?
If you love vintage pieces that are reminiscent of a bygone era you might choose intricate floral patterns, repetitions or motifs. These often look beautiful when framed with milgrained edges.
Perhaps you want something more personal. You might then consider designing your own pattern or writing a short message on inside or out. For the ultimate personalisation, you can even have each other's
fingerprints engraved
on to your wedding rings.
How long does engraving take?
Generally, this depends on the design you choose. For a few words of love engraved in the inside of your ring, you should allow a couple of days. On the other hand, detailed,
hand engraved patterns
can take anywhere from a couple of weeks to a month depending on the design.
Pricing for engraving will vary depending on the design you choose. At Larsen Jewellery, a message engraved on the inside of your ring will cost $40 – $60 depending on the length. For a hand engraved pattern on the outside of your ring prices start from $200.
Engraving is a simple way to personalise your wedding rings. If you have decided that engraving is right for you, the next step is to discuss your options with your jeweller. They will be able to make suggestions, show you examples and let you know if your ideas are possible.
Related Posts