Our Favourite Custom Made Engagement Rings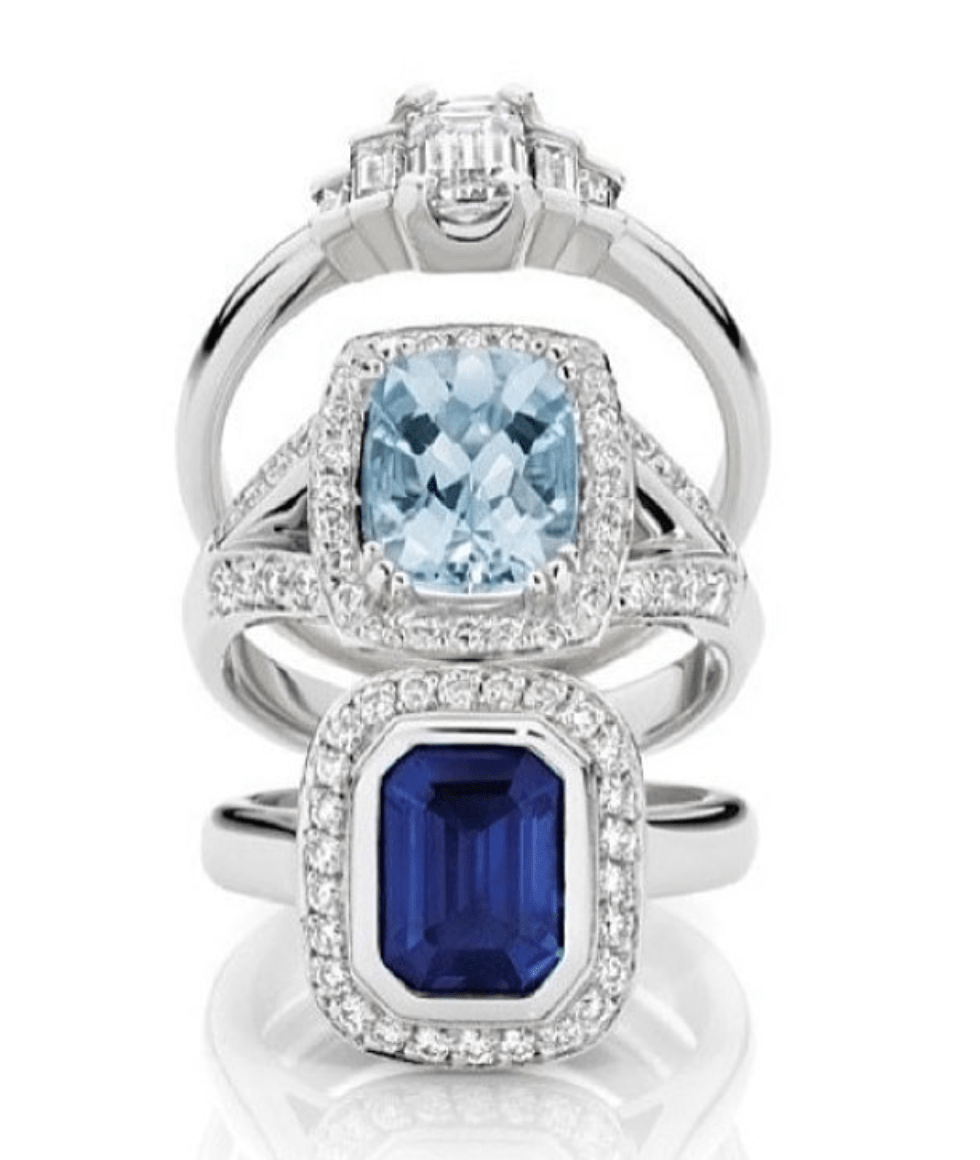 Each year at Larsen Jewellery, our team have the great fortune of being included in a couple's journey. With each proposal, there is a story and part of that story is an engagement ring. Every engagement ring that is created in the Larsen Jewellery studios is unique in its own way, a reflection of each couple's history and style.
Our experienced designers and jewellers take pride in every piece, no matter how traditional or unique. By making the experience of custom making an engagement ring a personal one, your jeweller/designer will get to know you along the way and guide you in making the right decisions to suit your tastes and lifestyle.
With so many engagements every year, only a selection of the many beautiful engagement rings make it on to our website. To inspire you with so much more, here are some of our favourite custom-made pieces of recent times, some are variations of our website classics and others are unique in their own right: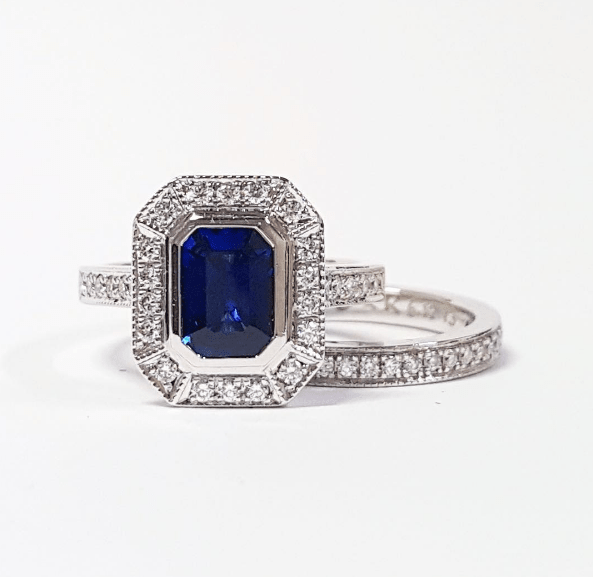 One of our favourite emerald cut Sapphire engagement ring with a diamond halo
A twist on the classic trio, the 'Delta Trio' featuring an oval centre diamond with two featuring pear shaped diamonds.
A nod to a time once pass. A beautiful and unique vintage inspired wide band engagement ring.
A contemporary diamond engagement and wedding ring set featuring a semi bezel set round brilliant diamond.
For the diamond lovers, the 'Diamond Sky'
A stunning Art Deco inspired piece featuring an emerald cut diamond as the centre stone and surrounded by four baguettes and four round brilliant diamonds.
A perfect rose gold and blue Sapphire combo. 
Related Posts