How Many Carats Should an Engagement Ring Have?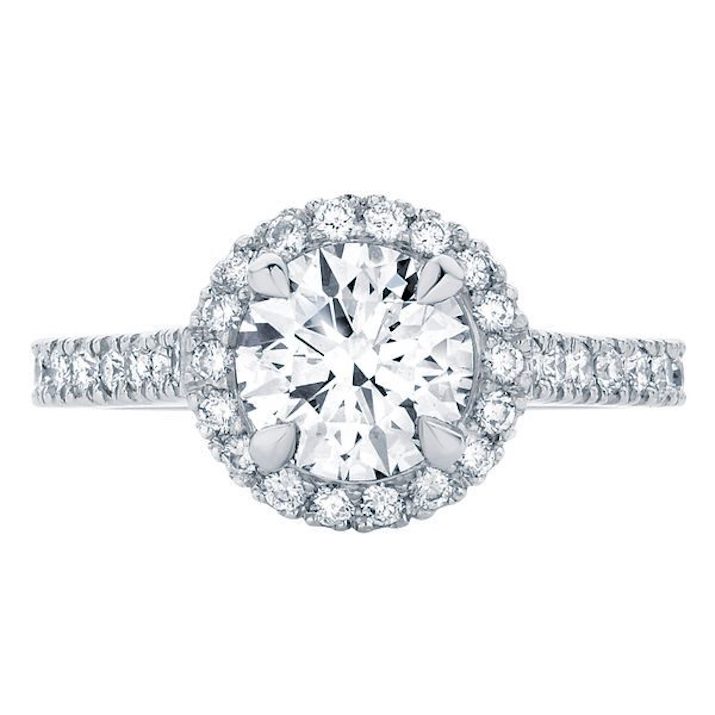 Is there a rule that states how many carats an engagement ring should have? There certainly are ideas of what one should have. The 1 carat round brilliant diamond is of course the most sought after and according to some the most desirable. Why is this? 
In some cultures, certain numbers are considered to bring good fortune. For example, in Chinese culture the number '8' is a lucky number and therefore to have a diamond with the number 8, such as 0.88ct, is considered good fortune. It is therefore common practice in certain parts of the world to seek out a particular size diamond because of the numerological benefits it is believed to bring.
But when it comes to how many carats you should have we believe there is no one perfect size. Most engagement rings will have over a 0.50ct diamond and anywhere exceeding 1 carat. It really comes down to what you want and what your budget is. Let's be honest, most girls would look at the engagement rings worn by ladies of Hollywood and fantasise about owning such an extravagant rock. But the reality is, there are few that can afford such luxuries in life. It is also important to remember that an oversized diamond does not immediately equal a beautiful ring. It is the design and how it offsets and enhances your diamond/s that is the most important. Some of the most exquisite rings may have only a small number of diamonds.
Our tip for any man about to organise a surprise ring is to find out if your partner has an expectation and then decide if it is realistic to what you can afford. If it is, then you will be pleasantly relieved. But if not then don't panic, just yet. Seek out the help of a good jeweller who can guide you on how to come up with a ring she will love. There are tricks of the trade to create an illusion of a much larger diamond ring!
Morning Star II
Renaissance
Soleil
Related Posts