How to Choose Between a Princess and a Cushion
There are two main decisions at the beginning of your engagement ring journey; which metal and what shaped diamond. The metal choice is usually easy, we are typically drawn to one. The decision of what cut to go with is often trickier.
Without a doubt, the most popular diamond shape is the round brilliant diamond, but it is not the only. Many are opting for fancy shaped diamonds and commonly find themselves torn between two of the most popular, the princess cut and the cushion cut.
If you are naturally drawn to square shaped diamonds then these are the two choices most likely to catch you eye. Although both squarish in shape there are distinct differences; The princess cut diamond is the closest to a perfect square, this shape is perfect for those who are drawn to geometric and modern designs. The cushion cut, on the other hand, has softly rounded corners and is popular in vintage designs. The cushion cut is often referred to as the romantic choice.
Both are stunning and have their strengths, but at the end of the day it comes down to personal choice.
The cushion cut diamond, originating during the 19th century, is a versatile cut that suits a large range of styles. Most recently we have seen a surge in popularity thanks to the likes of Meghan Markle who received a three-stone ring featuring a cushion cut centre stone.  The cushion cut is often set into halo designs and, as Markle has shown, it looks wonderful set in three stone designs as well.
The princess cut diamond, also referred to as a square modified brilliant, was developed in the 1970s. The princess cut has the brilliance to rival the round brilliant cut which makes it a perfect choice for those that love contemporary designs. The princess cut looks striking when set into a solitaire design, allowing the natural characteristics to shine. It also looks great when set with side stones such as channel set princess or baguette diamonds set either side to create a crisp modern look.
If you love the look of square diamonds but you're not sure which to choose, here are a selection of designs which will help you decide between the two.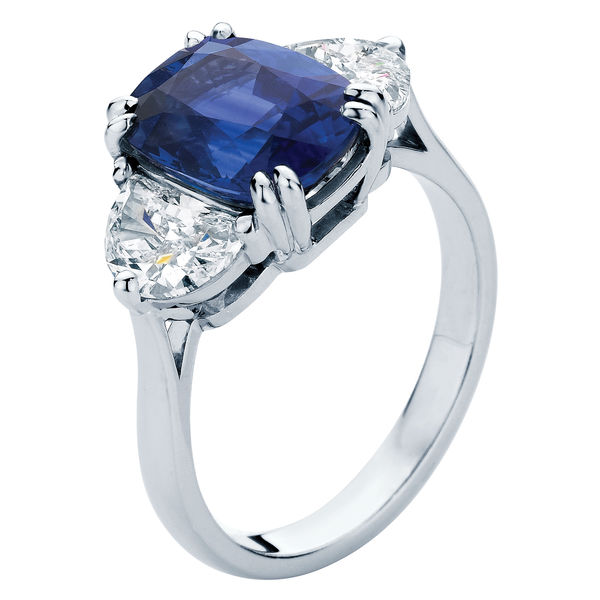 The 'Grace' featuring a cushion cut Ceylon sapphire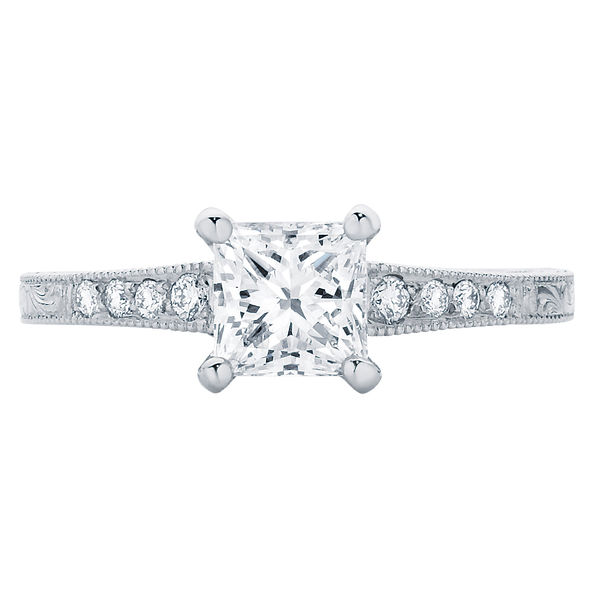 The 'Baroque' featuring a princess cut diamond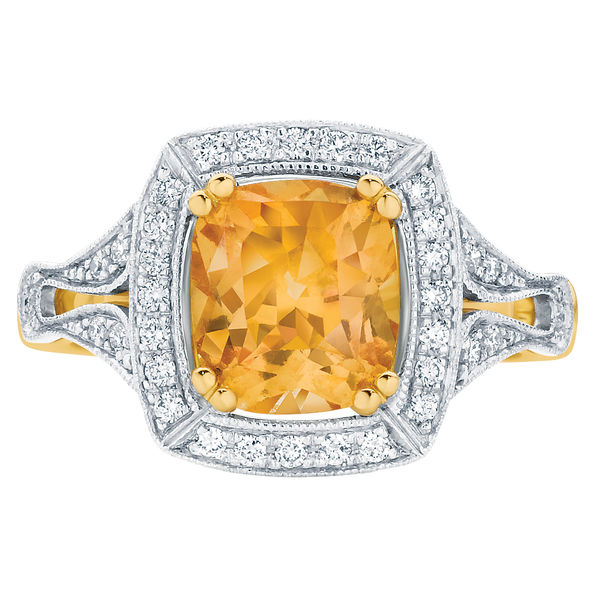 The 'Evening Light' featuring a cushion cut Golden sapphire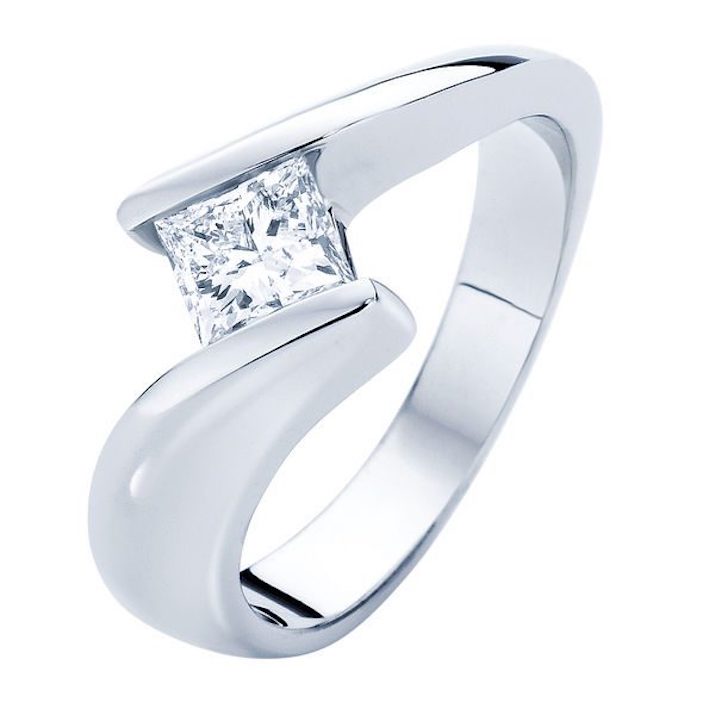 The 'Zephyr' featuring a princess cut diamond
The 'Evening Star' featuring a princess cut diamond
Click here to read more about the many different diamond cuts.
Related Posts