How to Match Your Wedding Ring to Your Engagement Ring
You have your engagement ring, it has been nestled on that finger for some time and now the time has come to pair it with a wedding ring. The questions are; what design? And how will you match your wedding ring to your engagement ring?
The main concern for many women is whether their wedding ring will sit flush with their engagement ring. For most women, their engagement ring will naturally lend itself to a particular style of wedding ring. Often the wedding ring has been taken into consideration when designing the engagement ring to make sure the two will sit flush together. How do you know if your wedding ring will sit flush? Take a look at the setting to see if it is elevated to allow for the wedding ring to sit flush against the engagement ring band.
However, not all rings allow for a flush wedding ring – this is not a problem! Often intricate and more elaborate styles require a bit more "design" work to create a fitted set.
There are a few ways to do this.
Rings with a protruding halo often suit a beautiful curved wedding ring that follows the line of the engagement ring. These rings can also look lovely when worn by themselves.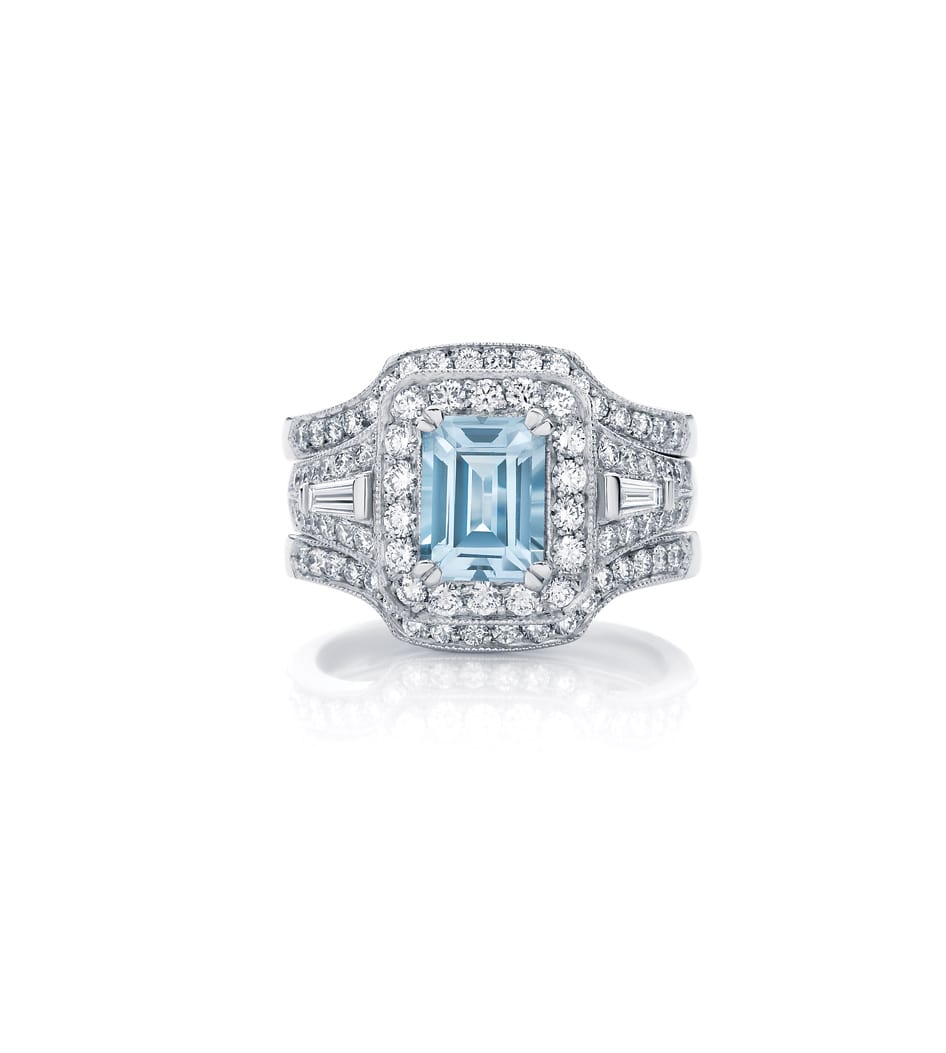 A discreet way is to carve a small notch into the wedding ring to allow it to lock into place. This is a great way to create the illusion of a straight wedding ring. However, some women are not favourable to how this looks when sitting on its own.
There are many other options so if neither of these designs work for your engagement ring or your style, come in and let our experienced jewellers design a wedding band to suit you.
Lastly, remember there is no rule book saying what style of wedding ring you must have. It doesn't need to match at all, you may have your heart set on something completely contrasting, unique or abstract.
If you are reading this early and are still planning your engagement ring, have a think about the style of wedding ring you may like. This could solve a few problems later down the track!
Related Posts