Marquise Diamond Rings
Marquise diamonds are one of the lesser-known fancy cuts. The best way to describe them is as an elongated oval diamond with pointed ends. The cut first came about during the 18th century by King Louis XIV of France who was inspired by the smile of Marquise de Pompadour, his mistress at the time.
The Marquise is similar to the round brilliant diamond, it has 58 facets and can have 4, 6 or 8 facets cut into the pavilion. One thing to be mindful of, and also a challenge in finding the right stone, i
s the visible bow-tie effect. This is a common occurrence in elongated rounded shapes, it occurs when facets do not reflect optimum light resulting in a dark bow shape across the centre.
When sourcing a marquise diamond, stick to stones which have a very good or excellent symmetry and a length to width ration of 1.75-2.00. This should lessen the chances of a visible black bow tie.
Marquise diamonds are one of the less commonly used diamond cuts which means they're a perfect choice if you are after something unique. They are also a more affordable option in comparison to a round brilliant cut diamond. So, if you are after a large stone and are partial to something a little different, then this could be the cut for you.
A marquise diamond's distinctive shape means it lends itself perfectly to vintage designs. If you love rounded shapes but are after a style which is elongated and creates the illusion of longer fingers then this is a perfect choice. There are so many options of how you can design a ring with a marquise diamond. They look striking as a solitaire but also look wonderful when surrounded by smaller diamonds and intricate patterns.
Celebrities who have stunning marquise diamond rings are Catherine Zeta-Jones, Ashlee Simpson, Portia De Rossi and also, Victoria Beckham's first engagement ring was a marquise diamond ring. Now twenty years later her collection has grown to fourteen.
Here are some wonderful examples of how you can incorporate a marquise diamond into your ring.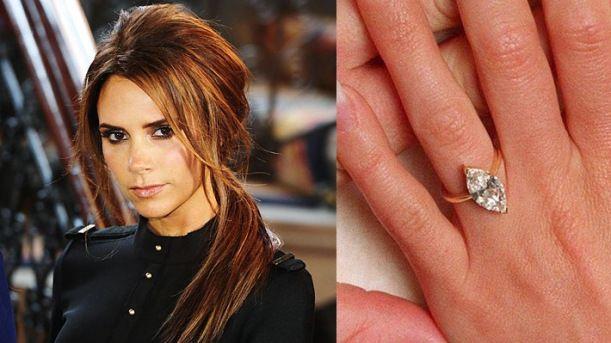 Victoria Beckham's first engagement ring featuring a marquise shaped diamond.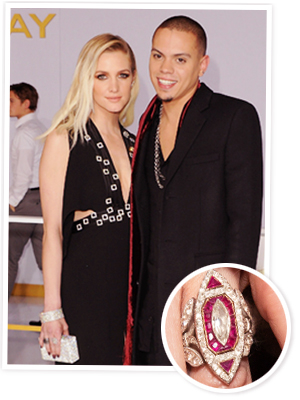 Ashlee Simpson's engagement ring echoes the shape of the stunning marquise shaped diamond centre stone.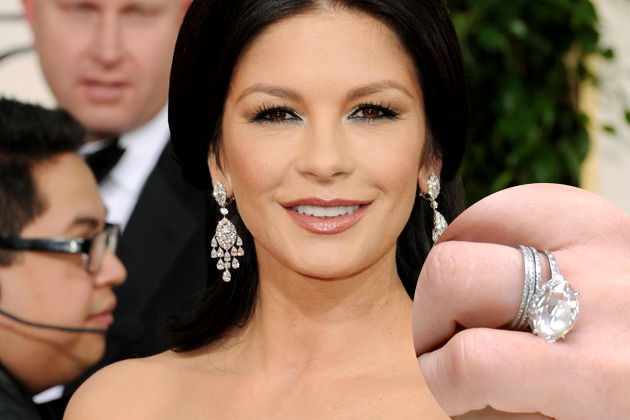 Catherine Zeta-Jone's engagement ring is fine example of how beautiful a marquise diamond can look when it is set sitting across the finger.
Related Posts