Mokume Gane Rings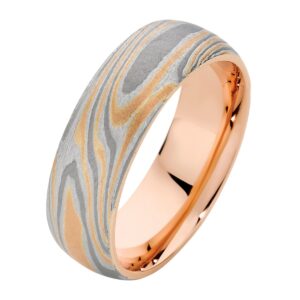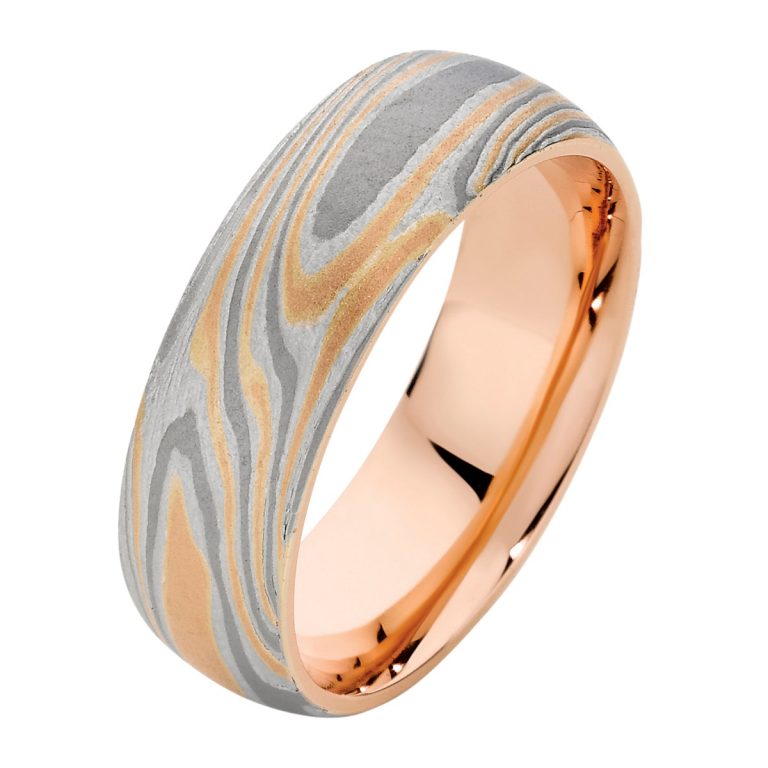 Mokume Gane rings are some of the most exquisite wedding bands and they are certainly a unique alternative to a gold wedding rings. Popular among men who are on the hunt for something a little out of left field, Mokume Gane metal combines alloys that contrast in colour to create a woodgrain effect.
Born from the art of Japanese sword making, Mokume Gane is an ancient technique hailing all the way back to the 1600s. In recent years this technique has had new life breathed into it with more and more jewellers around the world learning and perfecting this technique to create jewellery that combines the ancient art in a contemporary context.
To achieve the distinctive swirling patterns and wood grain effect, layers of contrasting colours of gold are fused together and then forged and shaped. As the metal is worked the different colours of the metal are raised to the surface creating the beautiful patterns Mokume is renowned for. With different colour combinations and each pattern unique in its own way, you will never find two rings the same.
If you are looking for an alternative to the classic gold wedding ring, Larsen Jewellery offers an extensive range of custom-made Mokume Gane wedding rings. We have a selection of beautiful examples in different colour combinations to view in both our Melbourne and Sydney studio. Our jewellers can also work with you to design a beautiful custom made ring using this ancient technique. From different colour combinations to including diamonds or gemstones into your ring, the options are endless when choosing a Mokume Gane wedding ring.
Mokume Yellow
Mokume Silver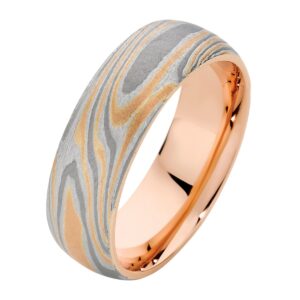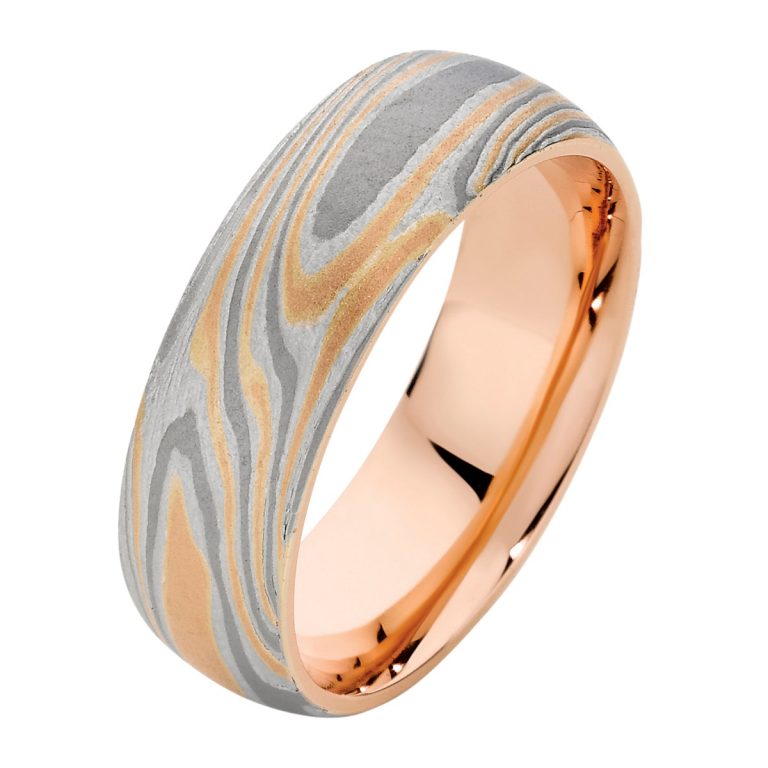 Mokume Rose
Related Posts