Non-Diamond or Coloured Diamond Engagement and Wedding Rings
Diamonds are not the only option for your engagement or wedding ring. Many prefer a splash of colour, others cite ethical reasons and some just simply prefer a little less bling. Whatever your reason, if diamonds are not your thing, there is still an abundance of options available to you.
From blues to greens, yellows to oranges and pinks to purples, the Sapphire has you covered with whichever colour of the rainbow you prefer. They are also the second most recommended option for an engagement ring as their hardness is superior to many other coloured gems. This is not to say that there aren't other colourful options, the ultimate choice for many (and also usually the most expensive option) is a coloured diamond. The rare varieties such as pinks, blues and greens demand a premium whereas the earthier tones, cognacs and champagnes, are the most affordable. 
Other coloured gems, that you might consider for your engagement ring are spinel, emerald, tourmaline, garnet, morganite and citrine however it is worth keeping in mind that these are more susceptible to damage as they are significantly softer than diamond and sapphire. When choosing any gem for your engagement ring, it is important to have a professional eye look closely at the gem you are considering.  This is essential with gemstones such as those listed above which have a lower hardness so you can have accurate expectations and advice on how to wear them. It would be awful to buy a gem, no matter how small or large the investment, and it not last the distance due to poor quality, cut or care.
When it comes to designing your wedding ring, this can be the perfect opportunity to enhance your engagement ring with a touch of colour and, as with an engagement ring, your options are aplenty. 
Since gemstones used wedding rings are typically lower set smaller stones protected from everyday knocks and bumps, it is usually safer to include more fragile gems. Another great thing about considering colour for your wedding ring is you may just be able to include a fancy coloured diamond. Being a smaller in size in comparison to the centre stone of an engagement ring, a pink diamond in a wedding ring is a more realistic option for most.
Here is a selection of some of our favourite coloured engagement and wedding rings:
The 'Grace' featuring a Ceylon Sapphire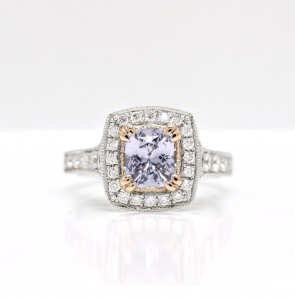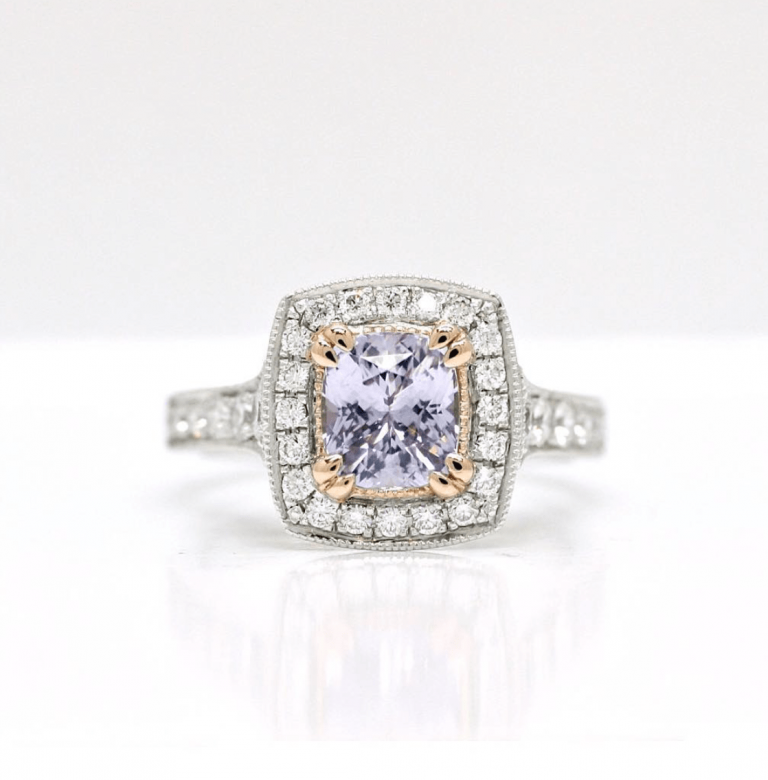 A beautiful custom made purple Sapphire engagement ring
The 'Radiance' featuring a yellow Sapphire
The 'Rosetta – Pear' featuring an orange Topaz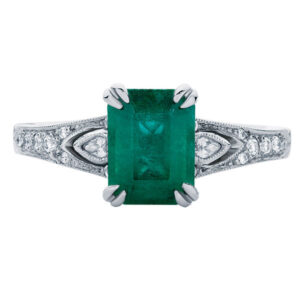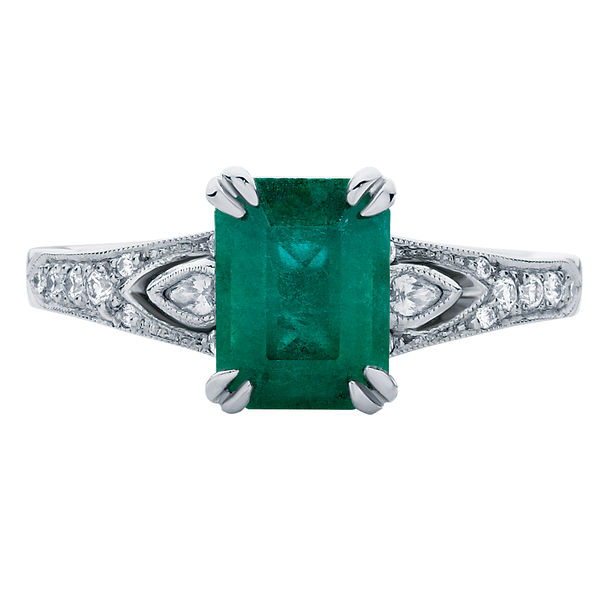 Our favourite Emerald ring, the 'Eve'
The 'Gypsy – white and pink' featuring alternating white diamonds and pink Sapphires.
The 'Infinity Monochrome' featuring alternating white and black diamonds.
Related Posts