The Oval Diamond Engagement Ring Trend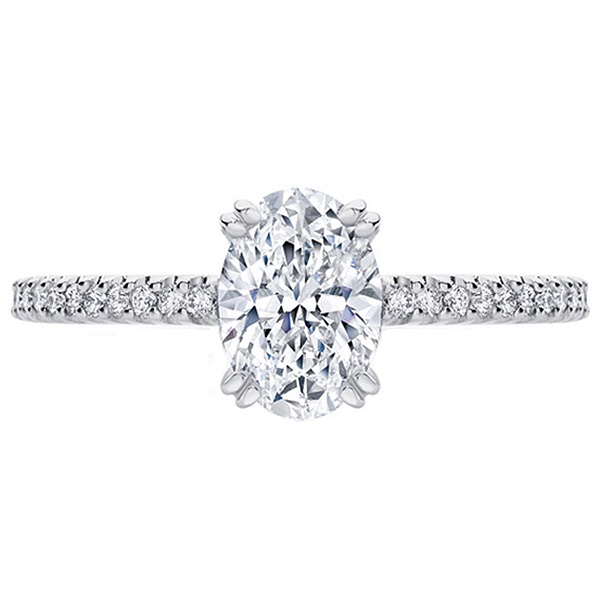 One engagement ring style that is growing in popularity from strength to strength is the oval diamond engagement rings. We have seen the likes of Blake Lively, Katie Holmes and LeAnn Rimes with stunning oval diamonds and now the beautiful Larsen Jewellery ring Bachelor Matthew Johnson chose for Laura Byrne.
An oval diamond engagement ring is a sophisticated choice. A design popular at the moment is an oval diamond claw set on a fine, diamond set band. There is a softness to this choice which makes it the perfect style to complement with rose and white gold alike.
So, what makes an Oval diamond ring so special?
The oval diamond oozes elegance with its elongated shape. It is perfect for those that love the traditional round brilliant cut but are after something a little more unique. It combines the beautiful sweeping curves of a round diamond and holds the fire and scintillation that the round brilliant cut is famous for. The oval diamond complements the hand beautifully when set lengthways along the finger, creating the illusion of long fingers.
With no two oval diamonds the same there is one to suit all shaped hands. Oval diamonds can be elongated and slender or fuller and more round in shape. The one thing you want to look out for when choosing an oval-shaped diamond is the bow-tie effect. The bow-tie effect is when a shadow is created across the narrowest part of the stone in the shape of a bow tie. This particular aspect of the oval diamond cut is one quality that is important to consider when choosing your diamond.
One other plus, like many other fancy cut diamonds, is that they are generally more affordable than a round brilliant diamond of the same size. The round brilliant demands a premium because of its popularity and also the amount of waste incurred during cutting. So, if you are after a large stone and love the look of a round brilliant cut diamond, you may just want to follow the lead of some of the most stylish and sophisticated celebrities and consider the elegant and tasteful oval shape.
Rendered Vision of a stunning yellow oval sapphire and white diamond engagement ring
Rosetta Oval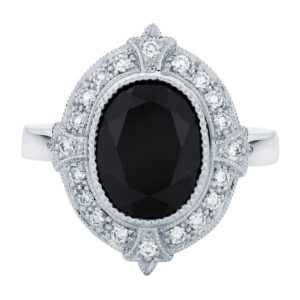 Venezia
Delta Trio
A rendered vision of an oval blue sapphire and white diamond engagement ring
Related Posts