Popular Engagement Ring Shopping Rules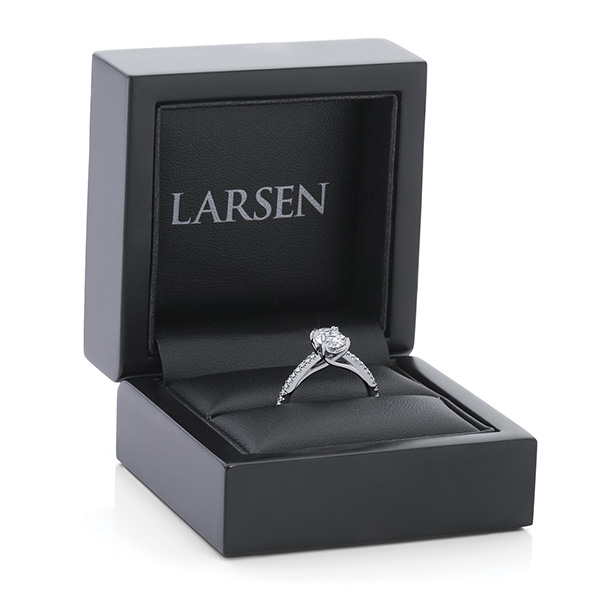 Engagement ring shopping can be every bit daunting as it is exciting. To be well equipped to make the right choice then we suggest brushing up your knowledge on a few unofficial rules and some basic jewellery jargon to make the whole process an enjoyable one.
1.   Suss Out Her Style
Whether you are shopping for a surprise engagement ring or not, we highly recommend that you try to have an idea of the style before you make that first appointment. If it is a surprise, pay close attention to her tastes, look out for any not-so-subtle hints and check in with her closest girlfriends, sister or mum for their advice. If you are following the trend of many couples today and shopping together, then discuss what she is after so that the process can be a united one.
2.  Budget.
Work this one out early in the piece. It is likely you will be doing yourselves a disservice if you begin the process without a budget in mind. Stepping foot into a jeweller with cabinets full of sparkling engagement rings and loose diamonds can be enticing and overwhelming all at the same time. At Larsen Jewellery, we will guide you through the process working with your budget in mind, sourcing a range of beautiful diamonds or gemstones which fit into your spending plan perfectly.
3. Allow Plenty of Time
All good things take time, this is something to keep in mind when it comes to custom making an engagement ring. This ring, along with your wedding ring, is likely the to be the only jewellery that you will wear every day for the rest of your life so it is worth investing some time into the decision.
We recommend allowing 6 – 8 weeks for the entire process. If you know exactly what you are after, then it will be shorter than this. A common mistake is underestimating the time it can take to select the perfect diamond or gemstone, particularly if it is a rare variety, this often has to take place before you can finalise the design. Once these things have been decided, it can take 4-5 weeks to custom make your piece.
4. Acquire Some Basic Diamond Knowledge
If there is one thing you should learn before stepping into your initial appointment, it is the 4c's. The 4c's (carat, cut, colour and clarity) is the grading system used to determine a diamond's quality. Head to our education section at Larsen Jewellery to equip yourself with everything you need to know.
5. Decide on the Shape
It is a good idea to know which shape diamond you would like, after all, this will affect the overall design. There is a big difference between round brilliants, princess cuts, ovals and asscher cuts so, having a clear idea will avoid any unwanted confusion. This is not to say that you can't change your mind once you start shopping, some people will entirely abandon their original choice after seeing it on their hand.
6. Consider the Metal
When it comes to choosing your metal, decide on the colour first. Most people will know whether they want white, yellow or rose. If white is your choice then you have two main options, platinum, and white gold. Your choice will be largely determined by budget and also the style of setting. Platinum is the more expensive of the two and is known for its durability and hypoallergenic qualities. If your design is intricate with fine settings then platinum is the best option for you. Our jewellers at Larsen Jewellery will be able to make the best recommendations for your design.
Related Posts