Popular gold solitaire engagement rings
If you are just starting this process, you may be wondering what design do most people consider "the classic" engagement ring? It is, without doubt, the solitaire engagement ring with a round brilliant cut diamond usually nestled in a six claw setting. This is by far the most requested engagement ring style today and has been for decades, we think it will always be the favourite.
So why is the solitaire the most popular engagement ring style? As mentioned above, it is the classic choice. Some would consider this the safe choice but that is partly because this design is guaranteed to stand the test of time. As the years roll on and your style changes, the simplicity of a solitaire engagement also makes it like a blank canvas that can blend and adapt to any outfit or look. Remember, it is how you wear it that makes it your own.
The solitaire can suit everyone from the classic lady to the fashion lover. The solitaire engagement ring is generally not the only ring that will sit proud on that certain finger. Over time the ring will be worn alongside more rings and the overall look can vary from a classic wedding set to something individual and unique depending on the style of wedding and eternity ring you choose.
There are so many wedding and eternity ring options to pair with your solitaire. You can choose engraved bands, diamond bands, coloured gemstone rings or mixed metal designs. You may prefer a fine band or you may select something heavier and opt for a wide band. You might love highly polished surfaces or you prefer the look of a textured ring, the options are endless. The style you choose will ultimately define the entire look, whether it is understated and classic or bold and edgy.
The round brilliant cut diamond is by far the most popular choice when it comes to solitaire diamond engagement rings however, it is not the only option. There are many fancy shaped diamonds to choose from that look just as stunning sitting proudly on their own, such as the Asscher, Princess, Oval and Marquise cuts. If you are after something truly unique, talk to your jeweller about the option of having a diamond cut into a specific shape.
Not everyone dreams of a solitaire engagement ring but it is the design that many men choose to surprise their loved one with. If this happened to you and you had a moment of disappointment when you saw your ring, then consider this; just like the little black dress, you can also make a solitaire diamond ring uniquely yours by how you wear it and what you choose to add to it over the years. The solitaire engagement ring is a beautiful, classy choice that will stand the test of time. Here are some of our favourite solitaire engagement rings and some celebrities who we think are fabulous ambassadors of this classic engagement ring.
The 'Isla' engagement ring featuring a Marquise diamond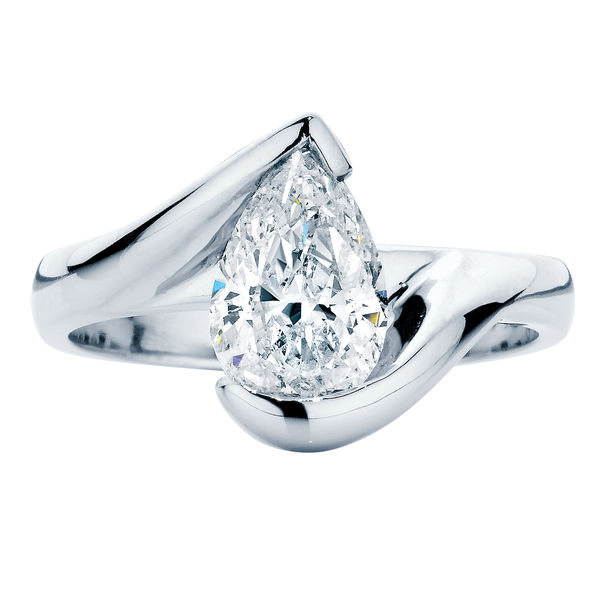 The 'Ivy' engagement ring featuring a Pear shaped diamond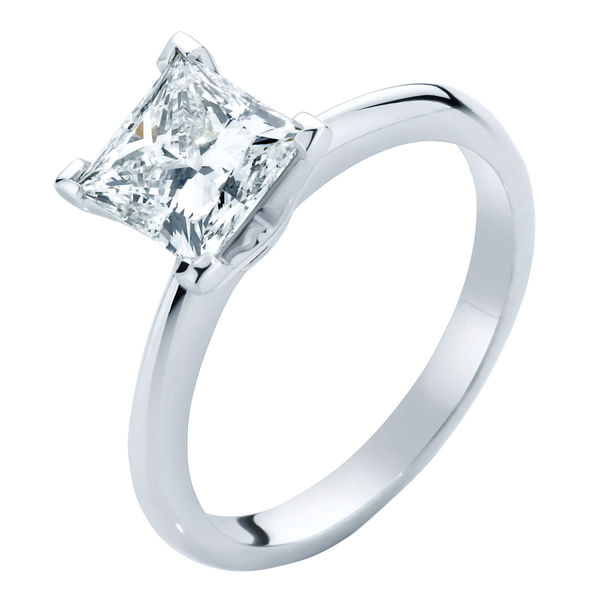 The 'Eclipse' featuring a Princess cut diamond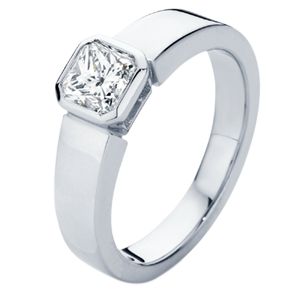 The 'Tzarina' featuring an Asscher cut diamond
The 'Venus' engagement ring featuring a Marquise diamond
Michelle Obama's stunning gold round brilliant solitaire engagement ring
Mia Kunis solitaire engagement ring
Keira Knightly opted for an understated, modest round brilliant diamond engagement ring.
Elle McPherson's engagement ring is a perfect example of how striking an Emerald cut diamond can be set into solitaire engagement ring.
Related Posts