Princess Cut Engagement Rings, The Romantic Choice.
If you believe in fairy tales and happily ever-after's then many would say that princess cut diamonds are the fairy tale choice. Undeniably romantic, a princess cut diamond engagement ring is one way to win her heart.
Princess cut diamonds, the second most popular choice after the round brilliant diamond, are a relatively recent invention. Inspired by the round brilliant the princess cut was invented in the 1960s and combines the brilliance of a round diamond with a square shape. The princess cut has approximately 76 facets with square corners and bevelled edges allowing more light dispersion and maximising its brilliance.
The princess cut is an elegant choice and looks particularly beautiful on those blessed with long, slender fingers. For a striking look set as a solitaire or if you prefer that extra sparkle surround your diamond with a halo of diamonds or diamonds set into the side band. Or if you are a lover of vintage rings recreate a beautiful Art Deco piece.
The added bonus, especially for those with budget on their mind, due to the square shape of the princess cut you get more diamond for your dollar than a round brilliant of the same size. The reason for this is that when cutting a princess diamond less of the diamond needs to be cut away than when cutting a round brilliant.
To help inspire you here are some of our favourite princess cut engagement rings:
The 'Honour'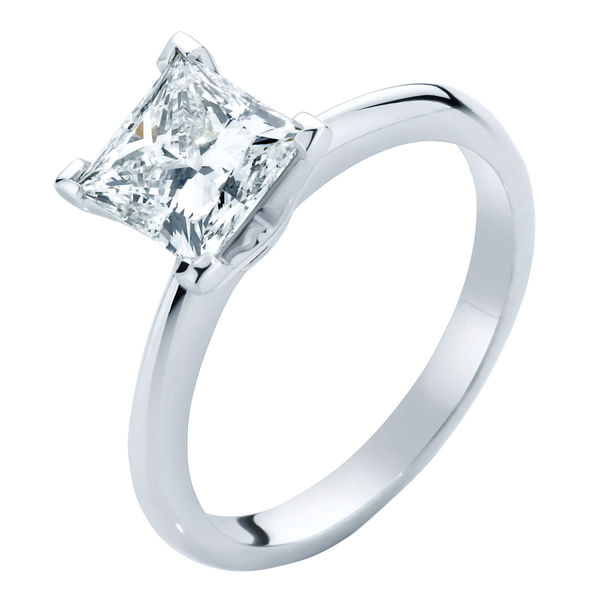 The 'Eclipse'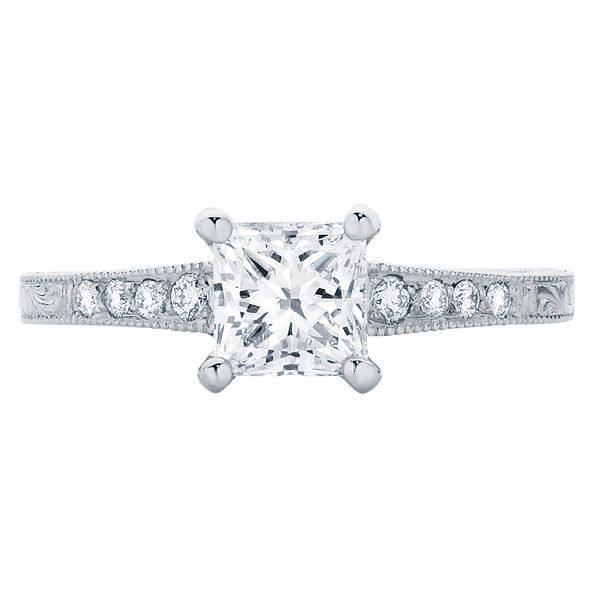 The 'Baroque'
Related Posts