Rings Made with Love – Australian Bride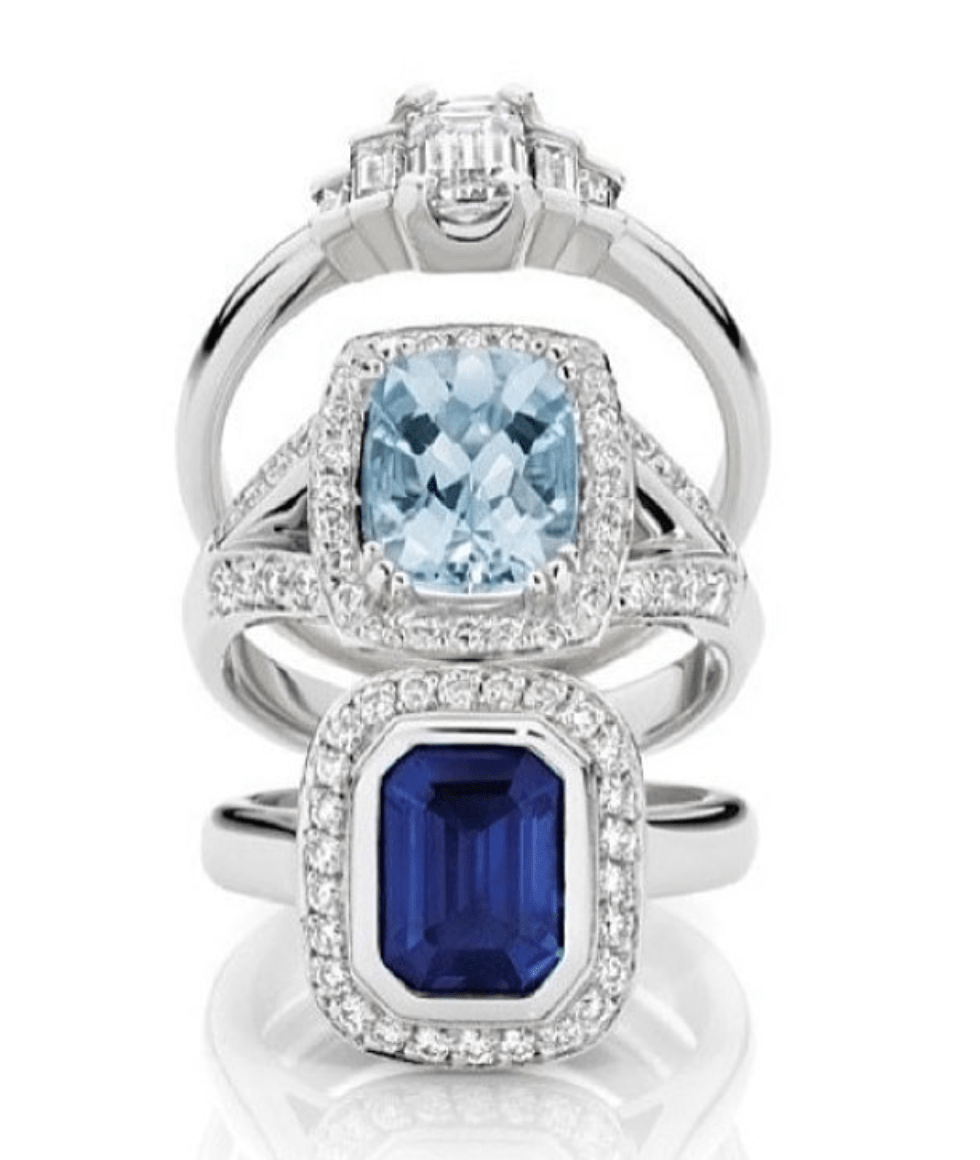 Larsen Jewellery specialises in providing couples with the unique experience of making each other's wedding bands under the guidance of an experienced jeweller. It is the first and only company to offer this type of service in Australia.
Founders Lars and Susie Larsen developed the concept as "the couples love the idea of wearing a ring made by their partner, which makes the rings so much more meaningful. It's such a unique, romantic and fun experience and it only takes about 4 hours to make the rings.
You needn't worry that you have no experience or aren't particularly creative, as you will be guided through the entire process by your own expert jeweller, who will ensure that the finished rings are absolutely perfect. The finished result will look as good, if not better than rings sold in high-quality jewellery shops. The Larsen Jewellery workshop is both stylish and modern, and custom-designed to ensure your comfort, safety and enjoyment of the experience.
You can choose any design from plain wedding bands to more intricate designs involving diamonds, a mix of metals or engraving. Under the guidance of a jeweller, you start making your rings by melting your chosen metal. Next you mill and shape the rings with various hand tools and finally the rings are polished until they shine.
Plain rings can be finished on the day, while more complicated designs are finished by the jeweller. Larsen Jewellery will also ensure that the wedding band fits perfectly with any engagement ring, something which can otherwise be hard to achieve when buying a readymade wedding band.
Larsen Jewellery was developed alongside Larsen Jewellery, which makes handcrafted engagement rings and other custom-made jewellery and supplies diamonds at wholesale prices.
Larsen Jewellery is dedicated to providing its customers with the highest quality handcrafted wedding rings, a professional, friendly service and an unforgettable experience.
Click here for more information about how to make each other's unique wedding rings.
Related Posts