Solitaire Engagement Rings – Not the Dull Choice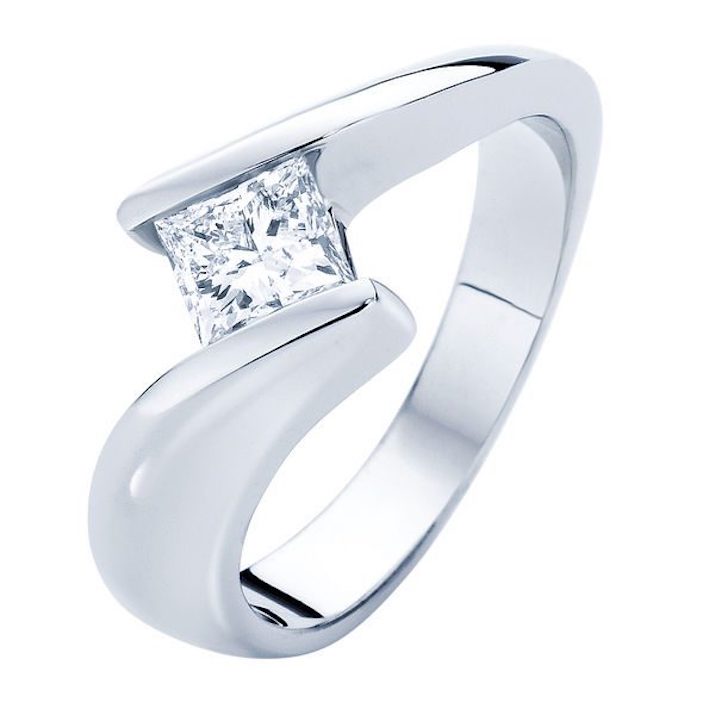 Sometimes one is enough. And when it comes to engagement rings… For many, one diamond, is enough. Perhaps it's the classic beauty that draws so many, a timeless piece that can carry throughout the years or is it that one perfect diamond represents that one perfect soulmate you want to share your life with. Whatever the reason its fair to say that still the most  popular engagement ring style today is the solitaire engagement ring. 
Who does a
solitaire engagement ring
suit? Everyone. Some may argue that they are the "safe" or even the "boring" option. But we beg to differ. Do not get us wrong we fall in love time and time again with unique style engagement rings, one with lots of colour, intricate engraving to beautiful rings encrusted with diamonds. But there is something timeless about a solitaire engagement ring. The common misunderstanding is that a solitaire engagement ring is what first springs to mind an
elegant six-claw setting
with a perfect round brilliant diamond. This is arguably the most popular style out of all engagement rings, and yes, perhaps the safer choice, but a solitaire engagement ring can come in many different shapes, sizes or colour. No two solitaires must look the same. 
These days there are so many
interesting shapes
to choose from; Asscher, Oval, Marquise and Pear shapes are just a few. Along with these incredibly beautiful cut diamonds or
gemstones are a plethora of colours
to choose from whether its earthy colours you love or vibrant pinks, yellows or blues. If colour is your thing, then there is a coloured diamond or gemstone out there for you. 
So any preconception that a solitaire is a dull choice, we can happily say you have been misinformed. There are so many options to choose from. Whether it is a classic round brilliant diamond solitaire you love or an interested cut coloured gemstone.
To inspire you here are just a few of our favourite solitaire engagement rings:
Related Posts