Stunning Vintage Style Halo Engagement Rings
Halo engagement rings are among the most popular styles of engagement rings, in recent years, they have continued to grow in popularity but it is not a modern invention.
When you look at antique engagement rings, it won't take long to realise this style of engagement ring has been around for many years. From the antique designs of the Victorian era to the Art Deco era, halo engagement rings have continued to evolve throughout the years.
If you love vintage design engagement rings, there are endless examples featuring halos to inspire you. Celebrities have continued to fall in love with this classic style, it shows off the centre stone perfectly and adds that extra sparkle that so many love. From Princess Kate's famous Royal sapphire engagement ring, Nicole's Richie's Art Deco-inspired octagonal halo ring and Olivia Wilde's beautiful yellow gold and emerald halo ring there are many fine examples designers who have drawn on a time passed to recreate a vintage treasure.
If you love vintage engagement rings, halo designs have so much to offer. Here are some of our favourites:
A perfect vintage style rose gold and blue sapphire combination. 
The 'Venezia' a perfect example of how a black sapphire or spinel can create an element of drama to a vintage design.
The 'Tesoro' nod to Art Deco design, this stunning octagonal design ring is a perfect example of why this era is the inspiration for so many engagement rings.
The 'Honour' featuring a princess cut diamond surrounded by an offset halo and finished with mill grain detailing, adding the perfect vintage touch.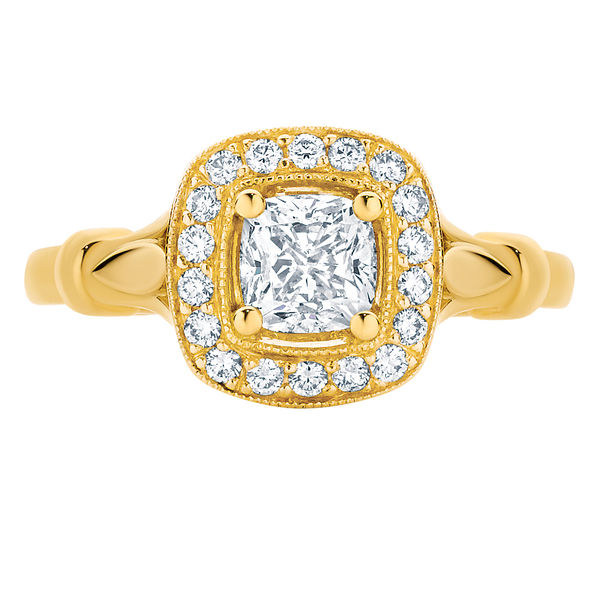 The 'Florence' a unique vintage style yellow gold and white diamond halo design. 
Related Posts