The Latest Hollywood Trend: Emerald Cut Diamond Ring's
There is something about Emerald cut diamond engagement rings at the moment, just look at the hands of the world's most famous ladies, yes that's right, besides from being the most photographed women in the world there is one other thing that Beyoncé, Angelina Jolie and Amal Alamuddin (just to name a few) have in common… That ring finger is adorned with one eye-catching
Emerald cut engagement ring
. 
Angelina, the leader out of the pack, has an
Art Deco inspired engagement ring
featuring a centre
Emerald cut diamond
and graduating Baguette diamonds custom designed by her recent hubby Brad Pitt. Beyoncé, one half of the powerhouse couple, received an 18 carat Emerald cut diamond ring from Jay-Z valued at an incredible $5 million. And most recently, the envy of women all over the world, Amal Alamuddin received an ethical Emerald cut diamond engagement ring from the once eternal bachelor George Clooney.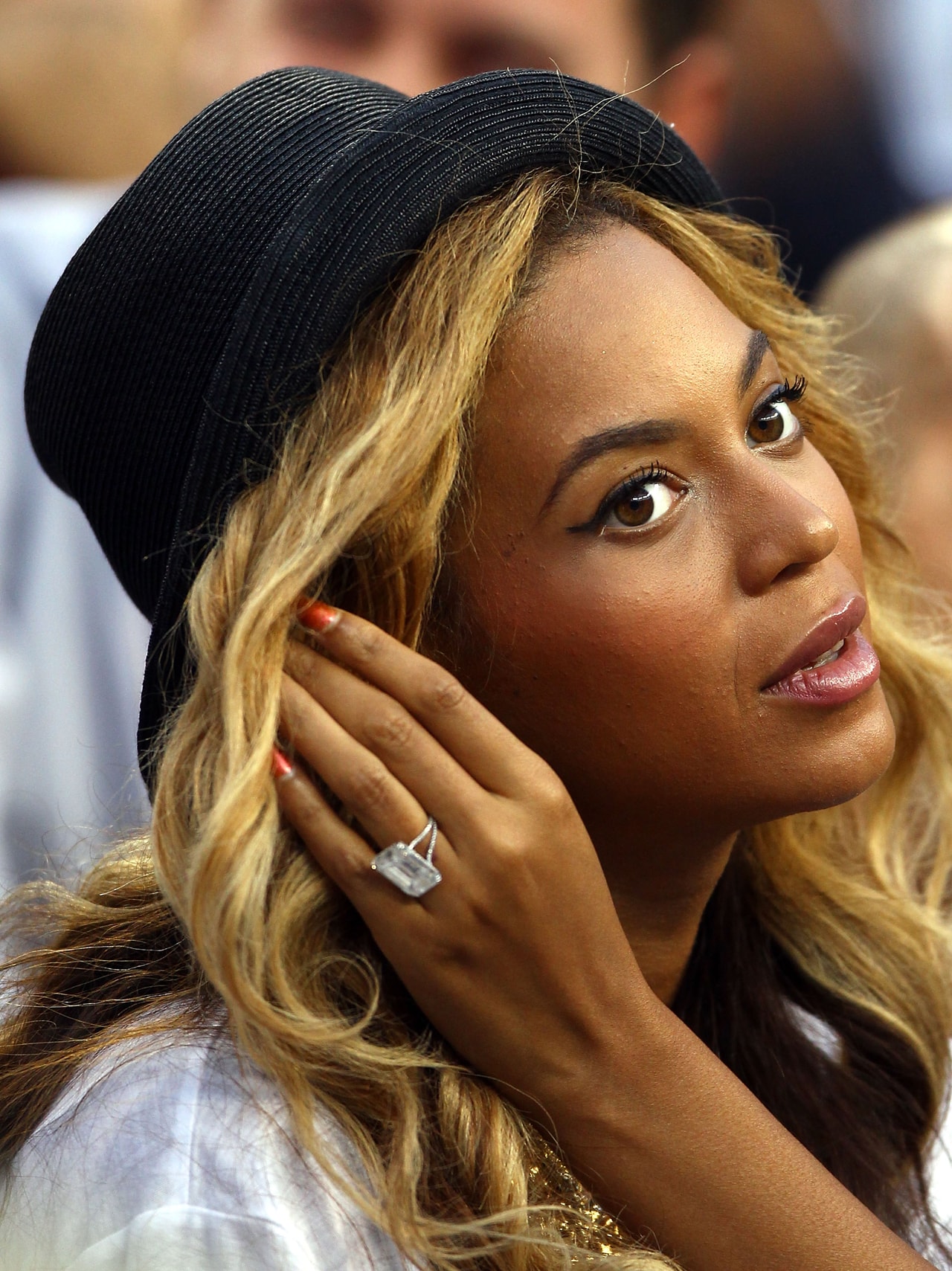 Emerald cut diamonds were also hugely popular during the Art Deco period, with their bevelled streamlined edges and their renowned step-cut characteristic they lent themselves perfectly to the symmetrical nature of Art Deco designs. With the never ending trend of Art Deco inspired engagement ring it is no surprise that the Emerald cut continues to grow in popularity.
So if are thinking of following the lead of these Hollywood ladies or love the idea of recreating a
vintage style ring
with an Emerald cut diamond then here are a few Emerald diamond facts for you to keep in mind when choosing your diamond:
* 
The Emerald cut does not have the same brilliance of the popular
Round Brilliant diamond
, the appeal is the beautiful long facets. One important thing to keep in mind is that as you can see straight through an Emerald cut diamond it is one of the most unforgiving shapes and will reveal any flaws or inclusions. For this reason it is sound advice to opt for a diamond with a highest clarity, cut and colour grading that your budget will allow.
* Who suits Emerald cuts best? With their long slender nature they too suit those with long, slender fingers. 
* If you are after a large diamond then keep in mind that the equivalent sized Emerald cut to Round Brilliant will not look as big as width will be small then the diamond of the Round Brilliant. In which case you may be looking for a larger sized diamond than that if you were after a Round Brilliant. The plus side is that Round Brilliants are the most popular and therefore demand a premium. This means you usually can afford more "bang for your buck" by purchasing a "fancy" shaped diamond.
If you do have your heart set on a beautiful diamond the best thing is to few a stones to get a feel of the size and look you are after. At Larsen Jewellery we can source a selection of beautiful Emerald cut diamonds to fit your budget and one of our diamond experts can show them to you under a 10x magnification loop explaining their differences so you can truly understand each diamond before making your final choice.
Related Posts