Victorian Style Engagement Rings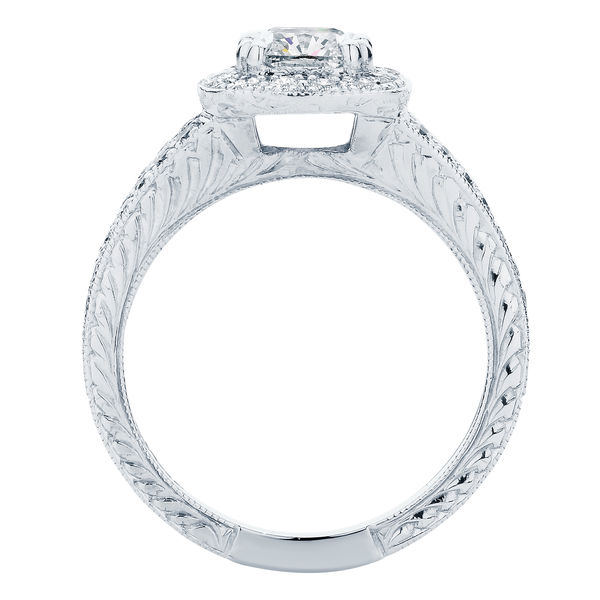 The Victorian period of art and design followed on from the Georgian period, starting around 1837 through to the 1900s. This was the period that Queen Victoria reigned and being only 18 when she became the monarch, her style became a strong influence on the fashion and jewellery of this time. The aesthetic of this period was considered romantic; ornate and decorative in appearance. Designs were intricate and delicate in appearance. Often floral patterns and motifs were used and engraving a common technique practiced.
The Catholic Church was another strong influence during the style of the Victorian Era. Victorian jewellery quite typically uses religious symbols such as crosses, ivy or snakes. A 'coiling snake' for example is a symbol commonly used in Victorian jewellery representing eternal love.
The Victorian Era was a time that saw prosperity as a result of the Industrial Revolution. There was an increase in the wealth of the middle class especially. This resulted in a demand for jewellery that represented class and wealth. However, as diamonds were still quite rare it was only the very wealthy who could afford such adornment. Victorian style engagement rings that were set with diamonds were set with Rose Cut and other hand cut diamonds. What is more commonly found in Victorian Engagement rings are precious gemstones such as emeralds, rubies,  garnets and even pearls most commonly set into rose or yellow gold.
If you are after a Victorian inspired engagement ring please contact us today at Larsen Jewellery for an obligation free design appointment. Our talented jewellers love to create something unique and can take the time to sit with you and come up with a beautiful and elegant design to perfectly suit you.
Related Posts