Wedding Ring Design Pictures
Once upon a time, choosing your wedding ring was a simple task. A quick trip to your jeweller to measure your finger size, decide on your desired width and within no time you have settled on your classic gold wedding ring. Even though still popular amongst many, the classic gold band is not the only choice. These days, girls and guys are getting more adventurous with their choices, by choosing rings with a subtle hint of sparkle, to a full diamond set band to complement their engagement ring.
One of the first questions for ladies is whether they want the wedding ring to fit and match with their engagement ring. Some engagement rings allow this naturally, with the engagement ring designed keeping the wedding ring in mind. For others, the challenge is to come up with a way to allow the wedding ring to fit, making a complete set.
Contrasting engagement and wedding designs are also a big hit at the moment. Many women love the look of offsetting their white diamond engagement ring with a touch of colour, or contrasting their ring with different metals such as rose and white gold; a match made in heaven.
There really are endless ways to create a unique wedding ring. This may be in the form of which style of setting you choose, including intricate engraved patterns for a vintage style look, or by choosing from the endless shapes of diamond and coloured gemstone available. The best method to work out what you love is to gather lots of inspiration.
Let's take a look and some of our favourite wedding rings, from the classics to those seen on the hands of celebrities; and the ones which clearly have been designed to stand out in the crowd: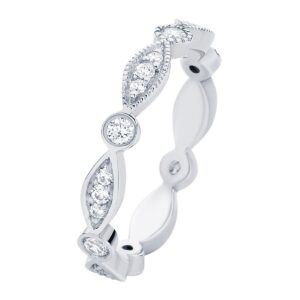 The 'Stella Brilliant' a beautiful vintage style wedding ring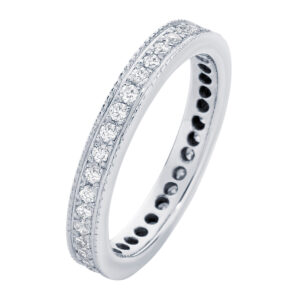 The 'Infinity Millgrain' a full set diamond band with millgrain edge detailing to give a vintage style look.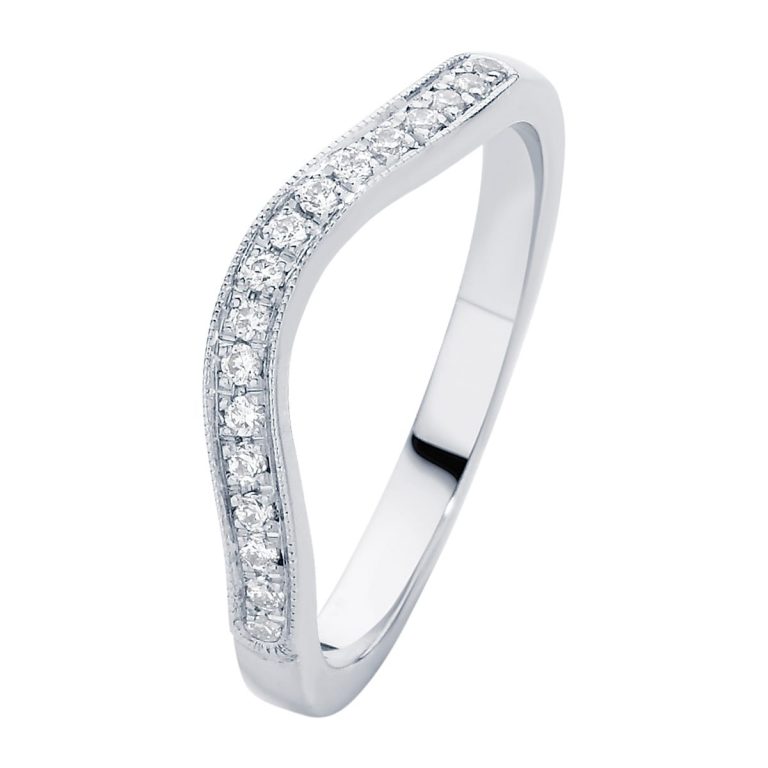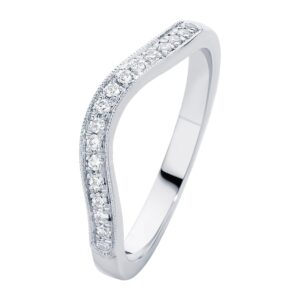 A diamond curve wedding ring, one great way to create a fitted wedding ring.
The 'Thea' a wide, modern wedding ring featuring a row of diamond set off centre.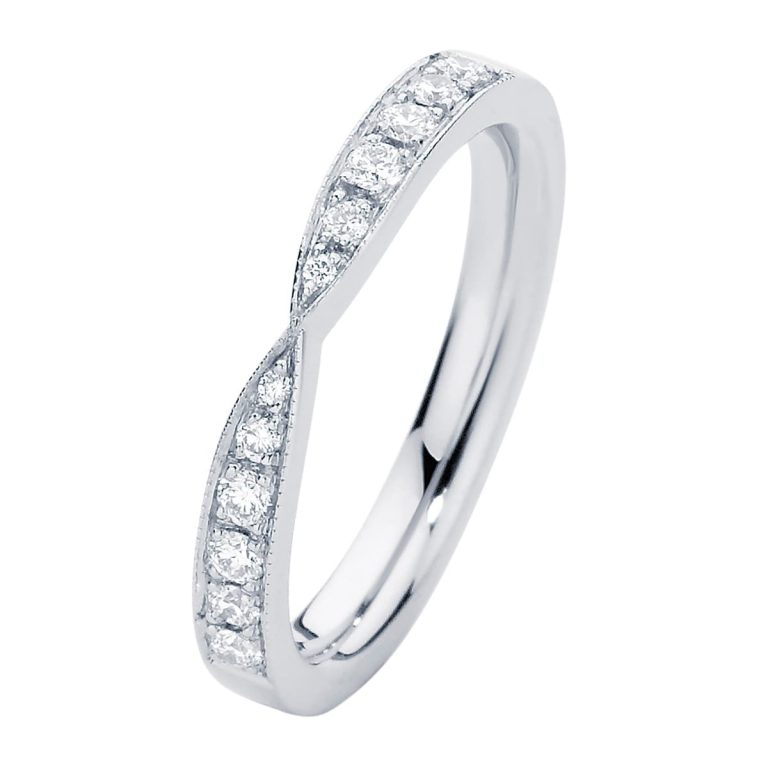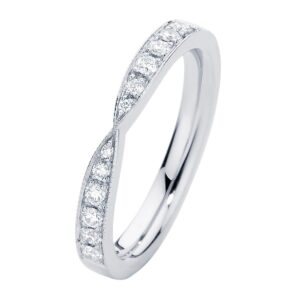 The 'Darling', a sweet diamond set wedding ring for those that love a delicate, feminine look.
We just love Blake Lively's fine rose gold, diamond wedding ring.
One of our favourite customer's engagement and wedding ring sets.
The 'Trinity' twisted rope, diamond ring.
Related Posts