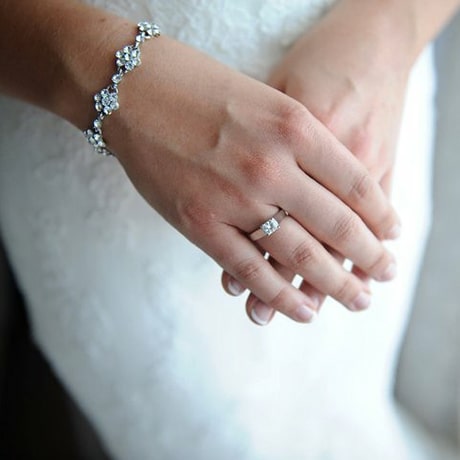 Kristyn and Nick
Nick and I were going out in the city for dinner to celebrate our anniversary on 21st November, before heading off to NZ for a quick getaway. Our dinner date night was booked for the night we met three years earlier, on 17th November, on a typical night out on the town in one of Sydney's establishments on King Street.
I arrived to meet Nick at work to head out for drinks, but was met with a surprise of us having a room booked at Star City and an overnight bag arranged, packed with the essentials for the next day (including makeup!)
Impressed and still none the wiser of what was coming, we went to our suite and where we decided to have some champagne. The weather was torrential rain so we enjoyed the room before we headed out, hopefully in drier weather. The champagne was poured and we chatted about our day. Nick was not his usual self (he put it down to being a busy day). He was fidgety and preoccupied.
Suddenly he went to the bedroom and were there for a few minutes before coming out and insisting I close my eyes. My response was, "Ok, but we said no presents." Still none the wiser, I opened my eyes to my beautiful engagement ring. Nick was nervous so all the words he had planned to say went out the window, but the important ones were there.
Shocked, my response was less impressive with an unintended, "Are you serious?" Before saying, "Yes!" Nick explained after proposing that he was preoccupied because he was trying to work out how he was going to propose in torrential rain in the area of Darling Harbour where we had sat three years earlier on our first date eating ice cream and getting to know each other! After eight  years of marriage, we now have two beautiful kids and over a decade of memories including our Larsen Wedding Ring Experience!