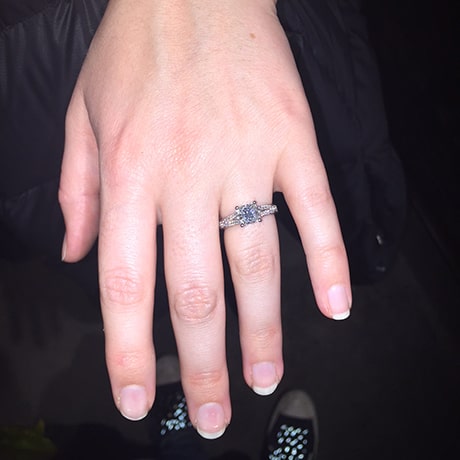 Matthew and Natalie
With the help of Larsen Jewellery in Sydney, we were able to design the perfect ring for Natalie, completely unbeknownst to her. Then, while on a round the world trip, we went to Disney World in Florida.
Natalie is a huge Disney fan, especially of Beauty and the Beast, and it was fitting to propose there. So, after having breakfast in the Beauty and the Beast ballroom, we went to meet our friends at the front of the castle. With all our friends in on the proposal, we got a photo in front of the castle before I proposed to Nat, with one of our friends live streaming it on my Facebook for both our families to watch.
Thankfully she said, "Yes", and we are getting married at the end of October, again, with Larsen Jewellery providing our rings.