Custom Made Engagement Rings
All our engagement rings are custom made which means that any design is possible. Whilst we have a wide selection of display rings to try on, you can create your own unique design with the assistance of one of our talented jewellers.
The rings shown in our picture gallery can be made in your choice of metal, including White Gold, Yellow Gold and Platinum, and with your choice of diamond or coloured gemstone.
Having your engagement ring custom made ensures that you end up with exactly the design you want and gives you the opportunity to create something unique that suits your individual style.
Usually you will start by choosing a diamond or coloured gemstone from our wide selection of loose stones. After choosing your diamond, the jeweller will assist and guide you in choosing a design for your engagement ring.
To help you choose a design, we have a wide range of engagement rings on display that you can try on to get an idea of what style suits your hand. You can choose one of our many beautiful designs or you can combine individual design elements from various display rings. Alternatively, you can bring in your own ideas or pictures, and our jewellers can create sketches of various design options.
If you have already sourced a diamond or coloured gemstone, we can still custom make your engagement ring using your own stone. This service incurs a nominal surcharge that will be quoted during your design appointment. We are also able to use heirloom jewellery if you would like to reuse existing gemstones in a new design.
For more information on how to choose a diamond engagement ring, read our Engagement Ring Guide.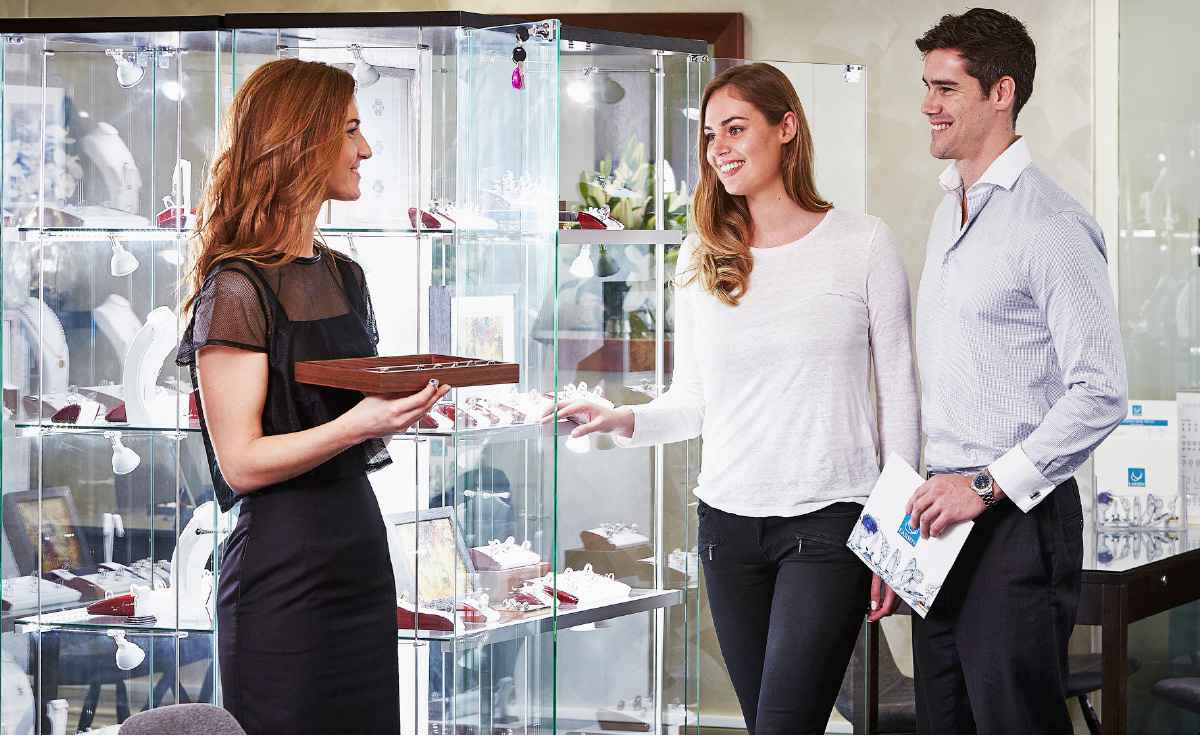 Couldn't be more pleased

I have nothing but positive feedback from my experience with Larsen Jewellery. The ring is perfect and exactly what I wanted and expected. I cannot recommend the team at Larsen Jewellery highly enough.