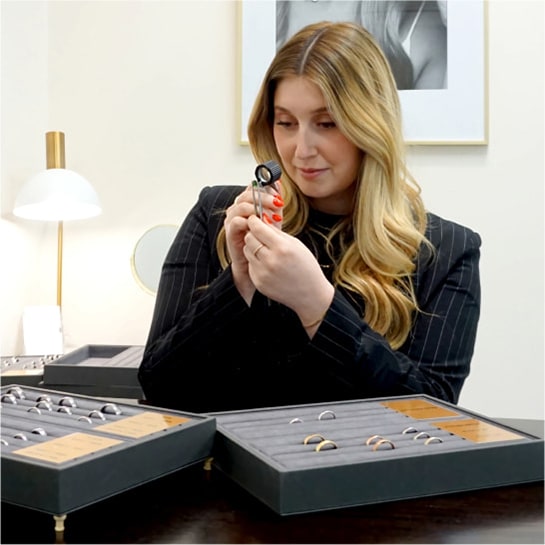 As soon as she returned home to Melbourne, her career in the wedding industry began. Completing both her Practical and Advanced Diamond Grading courses at the GAA, her design career flourished. Celeste joined Larsen Jewellery in 2023, bringing with her eight years of industry experience.
Drawn to bold, minimalist designs, Celeste enjoys designing and styling gold ring stacks and layered necklaces. Celeste's favourite pieces of jewellery to date are her late grandfather's 18ct gold necklace and a "cornicello" (a Napoli Good Luck Charm) that she purchased in her grandfather's hometown.
Her genuine, warm and caring personality allow her to truly connect with her clients. Celeste prides herself in offering complete transparency, combined with a love of sharing her diamond knowledge, which has led to the long-lasting relationships that she has today.