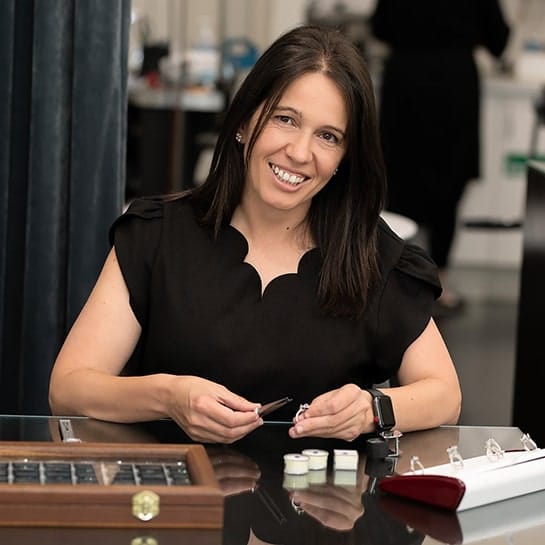 Fleur was born in South Africa and began her training as a jeweller and designer in 1996. She worked abroad for international companies managing new product development and computer aided design, specialising in diamond and precious stone jewellery.
Fleur moved to Australia in 2016 and joined the Larsen team, bringing with her a wealth of knowledge of international trends, styling and history of jewellery. She draws on her love and respect for nature and balance for inspiration. Quality craftmanship is a big focus for Fleur, ensuring she is always creating a piece that will last a lifetime.   Fleur's calm and patient demeanour will ensure she takes the time to find the best finished result for each and every customer.
Fleur's favourite gems are those that celebrate the beauty of the Australian continent. From Australian sapphires in blue, teal, green and parti colours to the Arglye Cognac diamonds, Fleur loves working with these gemstones for their unique beauty and the fact that they're ethically sourced.
Her daily passion is working alongside every Larsen client and finding a way to achieve their dream designs within their budget.