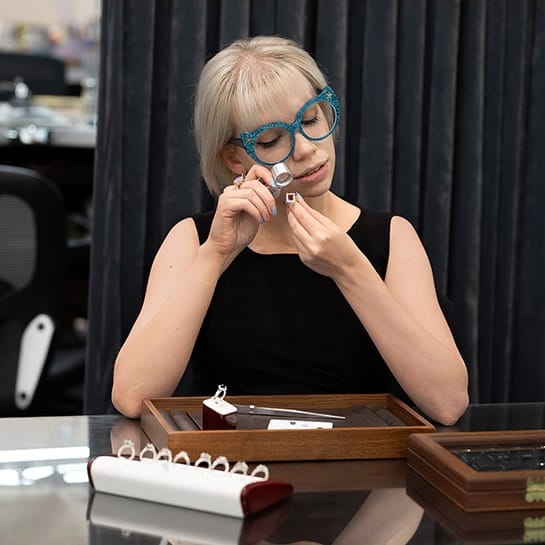 From there, Jacinta's interest in jewellery developed into pursuing a Bachelor of Fine Arts, majoring in Jewellery and Small Objects and specialising in Art Theory. She graduated from the Queensland College of Art in 2014. She also holds a Diploma of Gemmology.
Jacinta moved to Melbourne in 2017. She's an active participant in the gemmological community and engages with enthusiasm in every aspect of her work. 
Her enjoyment of the craft and passion for jewellery is obvious in each and every consultation. She takes pride in an education-based approach with each client where they can feel they are a part of the process at Larsen Jewellery and their final piece is a testament to their collaboration with Jacinta.