Yellow Sapphire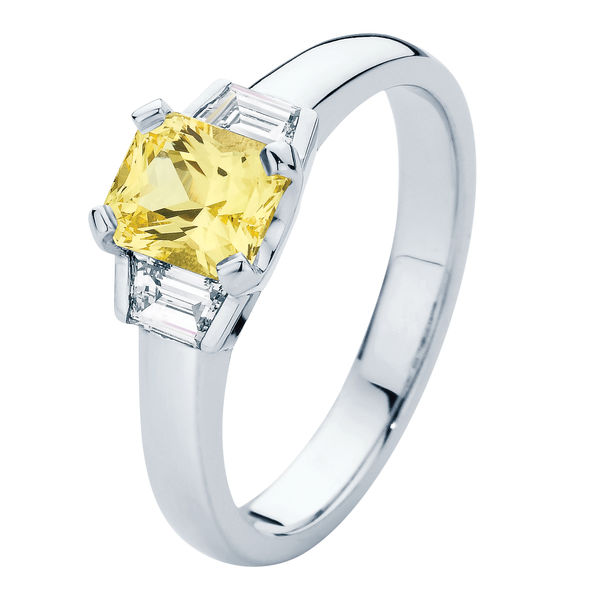 Princess Diana's ring is a fine example of how beautiful sapphire engagement rings can be.
Yellow sapphire is a lovely alternative to diamonds when choosing an engagement or wedding ring design. Larsen Jewellery can provide you with a wide range of yellow sapphire stones to choose from, which you can view in person at our Sydney and Melbourne design studios.
Yellow sapphire is renowned for its superb yellow colour; ranging from pale buttery shades, crisp citrus colours and 'burnt' yellow tones through to the highly valuable tones of golden sapphire. Yellow sapphire is predominantly mined in Australia and Sri Lanka, however in recent years yellow sapphire has increasingly been exported from some African countries. The Australian variety, particularly the mid-to-golden colours are considered the best quality available.
Since the late 90's a treatment known as 'Beryllium diffusion' has been practiced. The treatment turns poorly coloured corundum into bright, vivid yellows and oranges and is notoriously difficult to detect. Beware of bright-coloured yellow or orange sapphires with prices that seem too good to be true. It is important to note that the sale of beryllium-diffused sapphire requires disclosure to the customer along all points of sale. High quality yellow sapphire should ideally be certified stating that no beryllium has been used with any heat treatment.
 
Related Posts