Engagement Rings for the Minimalist
There has never been a time in the design and fashion world where the term "less is more" is so appropriate. It is quite possible that the delicate, minimalist trend is one of the biggest trends we've seen. It is so widespread, it's evident in all areas of design, from clothing to homewares and of course jewellery. Very fine jewellery is having a very "long" moment in the jewellery world and unsurprisingly there are many minimalists getting engaged. The result is a surge of brides-to-be requesting engagement rings where fine, simple, elegant and restrained design are the key search words.
The less is more approach is not for everybody and don't worry, there are many options available for all tastes. But if you have caught on to this trend and are after a classic and minimalist engagement ring, you will be pleased to know that the options for you are extensive as well.
The solitaire engagement ring has never been so fitting to a trend, but you would be mistaken if you assumed that a round brilliant diamond was the only option. There are many diamond shapes that look fantastic sitting proudly on their own. Asscher, princess and emerald cuts are just three of the many alternatives to the round brilliant.
The big piece of advice we have for anyone wanting a fine engagement ring is to remember fine is great for a ring you wear temporarily or every now and then but you should proceed with caution if you want it to last when worn for a lifetime. There is fine and then there is too fine, you do not want to risk losing your diamond or your ring fracturing because you have taken the less-is-more-approach a little too literally. Follow the lead of your jeweller, they will advise you when the design is going to be too fine.
For the minimalist girl on the cusp of getting engaged, here are some of our favourite "classic" styles that we think you will love: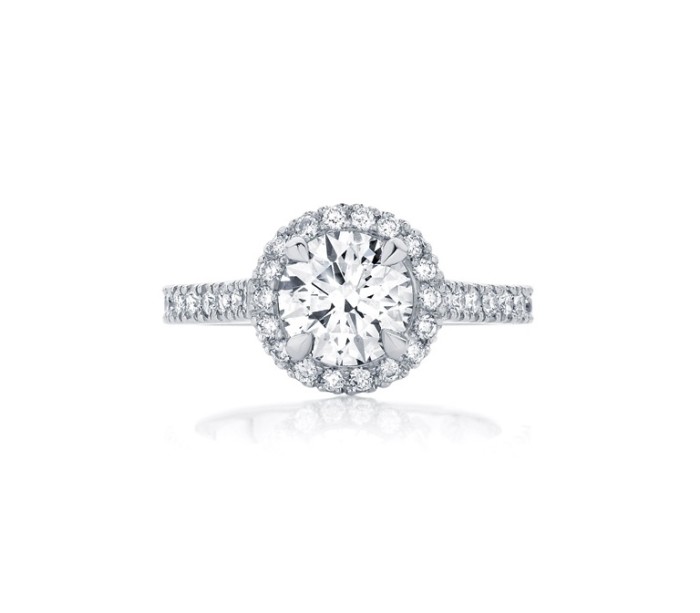 The 'Rosetta'
The 'Isla'
The 'Modern Brilliant'
The 'Waterlily'
The 'Willow – Princess"
Related Posts