Popular Women's Wedding Ring Ideas
First comes the engagement ring and then comes the wedding ring. A huge amount of effort typically goes into choosing an engagement ring but for some, the process of choosing a wedding ring can get lost in the long wedding-to-do list. Ultimately, becoming more of an after thought rather than giving it the time it deserves.
That's why we strongly recommend couples leave plenty of time to choose their wedding rings, at least two months before the big day, so that they have time to make the right choice.
Many ladies' engagement rings will naturally lend themselves to a particular style wedding ring. In this instance the choice becomes easier. But more and more women are choosing to opt for a more unique wedding ring or a ring that contrasts with their engagement ring. Let's take a look at some of the most popular wedding ring ideas of the moment: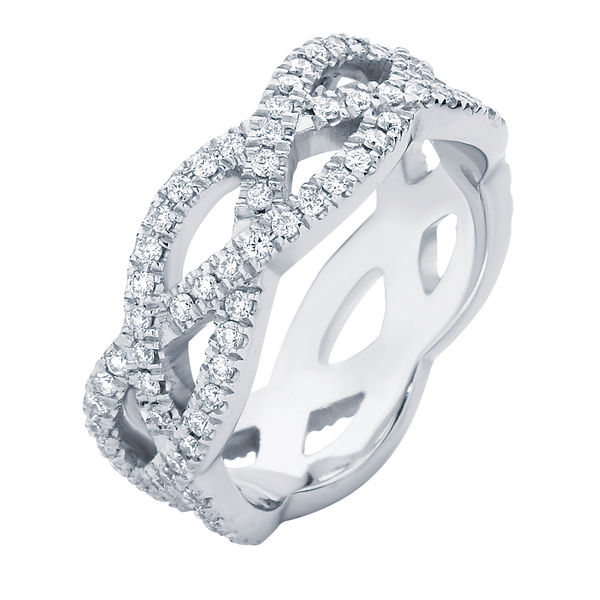 The 'Trinity' a beautiful example of statement wedding rings, perfect to wear on its own or paired with your engagement ring.
Black diamond wedding rings are sophisticated in style and demand attention.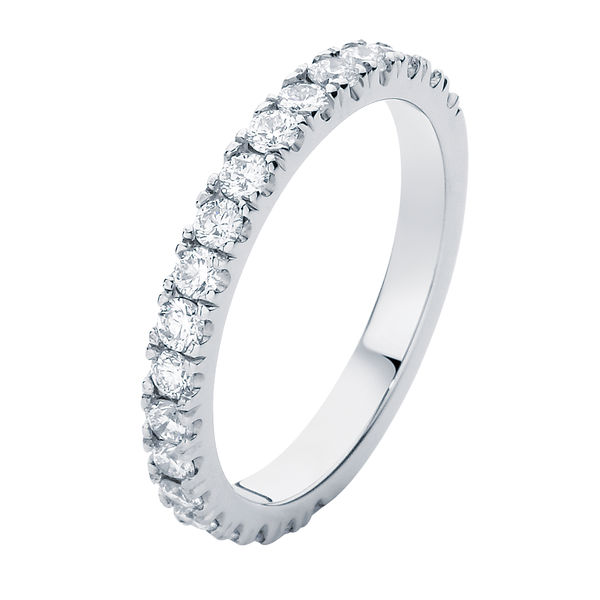 The 'Novo' a traditional micro claw diamond wedding ring that is elegant and timeless in style.
For a sleek and modern look opt for channel set Princess and/or Baguette.
Related Posts