Do You Wear Your Engagement Ring on Your Wedding Day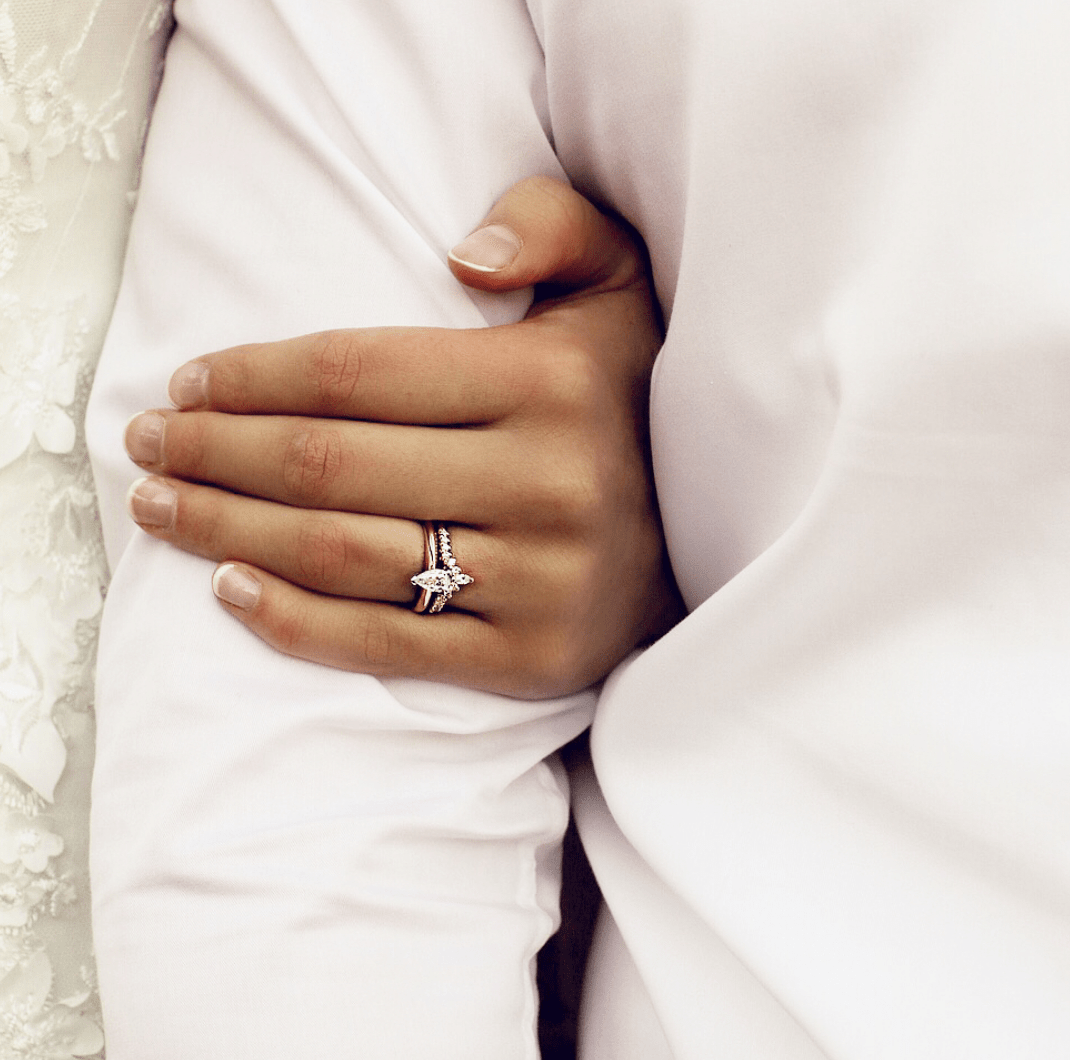 To wear or not to wear? For some ladies, the decision of whether to wear your engagement ring on your wedding day is a big one, for others, the thought doesn't even cross their mind!
The question is asked by many brides-to-be, as commonly the wedding ring sits first on the finger, then the engagement ring and then later, an eternity ring. This prompts the question of what to do with your engagement ring during the ceremony?
There are a few solutions to this; if your hands are a similar size and your engagement ring fits on your right hand, a temporary switch is the simplest way around this obstacle. This way you are still able to wear your ring and, following the service, you can move your ring back to the left hand. Just keep in mind that there is normally about a half size difference between both hands. So, check if this is an option before the wedding day and remember that your hands are at their largest in the morning. You would not want to get your engagement ring stuck on the wrong hand on the day of your wedding!
Alternatively, if your engagement ring is too loose or too tight on your right hand, you could ask your maid of honour (or a close relative) to mind your ring during the service. After the service, perhaps prior to signing the marriage certificate, you can discreetly place your ring back on to your hand.
The most important thing is to make sure you are wearing your ring for the wedding photos. It would be disappointing to not have your beautiful engagement ring feature in your wedding album.
If this has not been a consideration for you then there is no need for concern. Plenty of women put no thought at all into this detail and are happy to leave their engagement ring on and place their wedding ring next to it. Remember, there are no rules, it is just personal preference.
Related Posts