Pavé Set Diamonds and Gemstones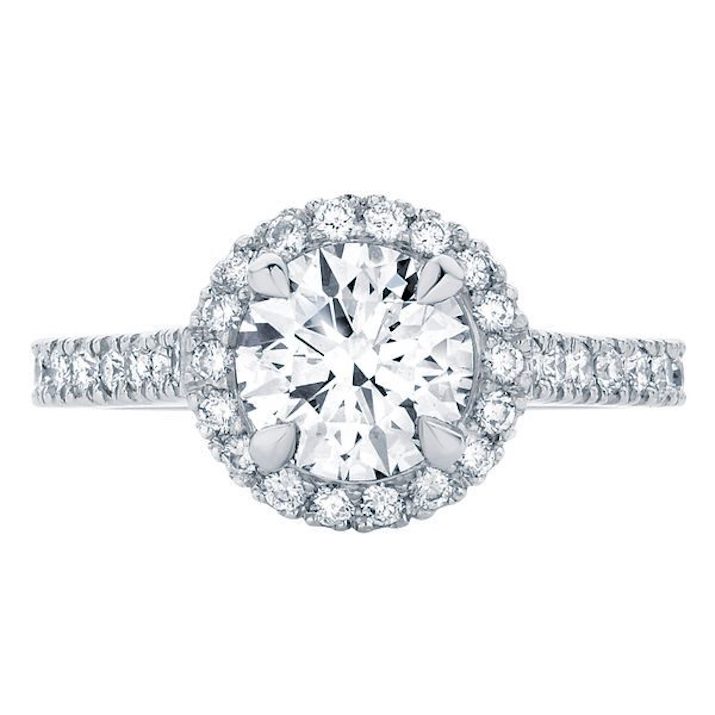 A Pavé setting can be used to complement the centre stone of your engagement ring and is also a lovely choice for a ladies wedding ring. Pavé means paved in French and in jewellery terms can be understood to mean "paved with gemstones."
Pavé is made up of many small gemstones, usually diamonds, which have been set closely together and separated only by tiny beads of metal. This setting maximizes the brilliance of the item, by eliminating any empty gaps between the stones and creating the illusion of a surface covered entirely in diamonds or gems.
This setting can be found in many types of jewellery and is most commonly used in white gold and platinum jewellery. These metals are 'white' in colour and therefore do not contrast with the white diamonds used; further enhancing the item aesthetically.
The cost of a Pavé diamond ring setting will depend on the quality and size of the diamonds used, in addition to the metal chosen. Pavé set engagement and wedding rings require attentive care due to the generous amount of exposed stones.
For more information on Pavé settings for engagement rings please call Larsen Jewellery in Sydney on 02 9223 2006.
Related Posts