Romantic Marriage Proposal Ideas In Sydney
Romantic Proposal Ideas Sydney
Sydney is one of the most beautiful cities in Australia and if you're looking to tie the knot, it could be an excellent location for you to propose to your significant other.
Whether you're looking for a gorgeous sunrise proposal, a quiet night-time harbour dinner or a beautiful rural location in nature, Sydney boasts a wide variety of romantic proposal locations for you and your partner.
The Sydney Harbour Bridge Climb
Looking for an iconic Sydney proposal idea? Thousands of people have popped the question atop the Sydney Harbour Bridge!
Boasting a gorgeous 360 degree view of Sydney Harbour, the Opera House, and surrounding city, it is a stunning location for locals and tourists alike.
You'll be proposing 134 metres off the ground, that alone should take your partner's breath away before you get down on one knee.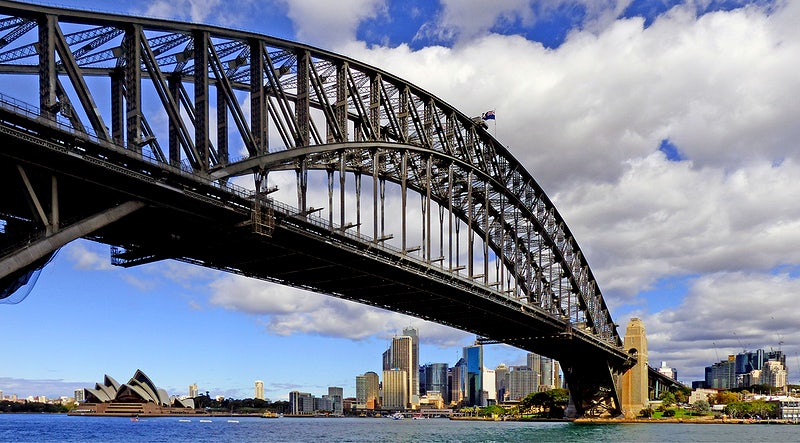 The BridgeClimb team that will assist in your endeavour for love have a variety of romance packages available, including a picnic basket lunch before the climb or even a fine dining diner following your descent.
While you climb, the team will hold your ring for you before you utter the secret code word to decide on the moment perfectly.
It is one of the more thrilling and beautiful spots to get down on one knee, even if you are in a blue jumpsuit from head to toe.
Alternatively, Sydney Tower is definitely an option if you are looking for something a little less exhilarating with spectacular views of the cityscape.
Beachside Sunrise Proposal At Bondi
Are you more of a beachside romantic? Love the sound of crashing waves, the feel of sand between your toes and the warm morning sun?
It could be a perfect idea to just take a short walk on the beach at one of Australia's most beautiful beaches near North Head for your proposal.
Bondi is a perfect spot for a beachside proposal with gorgeous stretches of beach and sea side tracks to lead your partner on, before choosing the perfect spot for your engagement. The famous Coogee walk is a great romantic walk with stunning seascape views.
If you are North of Bondi and looking for the perfect place, why not consider a proposal at the Northern Beaches? With the stunning backdrop of the sunrise, and the sound crashing of waves against the sand, this is one of the most tranquil ways to get engaged in Sydney.
Afterwards, there are a myriad of places to eat, drink and celebrate!
Centennial Park Horse Riding
If you or your partner are animal lovers, it could be a great idea to organise a horse riding session in Centennial Park that ends with a lovely tented picnic and proposal.
Horseback riding in Centennial Park is the perfect way to get the country feeling conveniently in the city. In this location, you can ride horseback around the park and end with a private, catered picnic for an extremely romantic proposal – with bubbly and food to match.
Organising A Bespoke Engagement Ring
Struggling to think of ideas to make your proposal unique or romantic? Maybe it's time to think about the ring. This will be an everlasting symbol of this moment and your love to each other so making it the centrefold of the proposal could be the most important aspect of it.
Organising a meeting with one of our bespoke jewellers to create a design that reflects you or your partner's personal sense of style adds a new layer onto the engagement celebration.
Whether it's a classic diamond engagement ring or a vintage-style ring, we will assist you to make your vision a reality. You could involve your partner in the design process or have them join in on the fun to design your engagement ring in Sydney!
Whatever decision you make, be assured that your engagement rings will be the gateway to your new life together and choosing the perfect engagement ring is very important.
Learn more about the design process here.
Luna Park Sydney Ferris Wheel Ride
Imagine ending a thrilling day at Luna Park with a romantic ferris wheel ride, where you get down on one knee to propose to your partner. Right next to the opera house, this proposal spot is constantly moving like your relationship with your partner and gives you an outstanding view of Sydney Harbour.
After your ferris wheel, there are a bunch of great dining options under the bridge or across the harbour to celebrate and get the champagne flowing. Or, if you're still looking to be thrilled, you could continue riding some of the great attractions at Luna Park!
Planning A Private Sunset Picnic
Wanting to get away from the hustle and bustle of the city for a more intimate place to pop the question? Taking your partner to a private area and setting up a picnic with food and bubbly to watch the sunset is a great way to surprise your future fiance.
Whether you head over to the Sydney Observatory Park in Millers Point that overlooks Sydney Harbour and its dazzling, fiery sunset hues or you make your way to Wendy's Secret Garden in Lavender Bay for a tranquil, harbourside spot, there are a variety of great places to propose.
If you're looking for somewhere a little more secluded, Rose Bay or Manly may be more your style where you can make your proposal as special as possible.
Lane Cove National Park Tour
Mixing a waterborne proposal and replacing the busy cityscape with a tranquil and romantic row boat experience at Lane Cove National Park is perfect for those looking for some quirky, vintage charm.
Similar to a gondola experience on the waters of Venice, Lane Cove National Park boasts some of the more tranquil sides of Sydney on its lake.
If you're looking to propose in Sydney but want to be surrounded by nature in some peace and quiet, this is the perfect spot to propose while drifting slowly down the river.
Private Movie Viewing At Golden Age Cinema
Nowadays, it's rare for couples to swap the Netflix lifestyle for a movie and cinema experience. To make your proposal special, it could be a fun and unique idea to head to a vintage style cinema to get a romantic movie date feeling with your partner.
Golden Age Cinema and Bar in Surry Hills is a great venue to see a romantic film in a beautifully restored former screening room of Paramount Plus pictures.
You can even book a private screening of your favourite romantic classics where your proposal is followed by the movie credits.
For an even more unique proposal, you could replace the planned romantic movie with your own collection of memories.
Making a collage or slideshow movie of all of your own precious memories together would make your private movie viewing even more romantic as you walk down memory lane and into the next phase of your lives.
Rooftop Harbour Bar Experience
If you and your partner are more likely to go out for some drinks than stay in to binge a new television series, a drink or two on one of Sydney's extravagant rooftop bars would be a perfect venue to tie the knot.
Plus, a little bit of liquid courage never hurt anyone before getting down on one knee.
There are some great venues around Sydney like the Blu Bar on 36 at the Shangri La Hotel or the Hyatt Regency's Zephyr Bar. Both bars have stunning views and some great signature cocktails that will get your feet moving for an unforgettable experience for the both of you.
Take A Blue Mountains Adventure
Looking for a more natural style and want to get a little ways away from Sydney? Consider taking a trip to the Blue Mountains with some stunning wildlife, rock formations and some thrilling activities to do.
Your Blue Mountains adventure could entail a private tour along one of the wildlife hikes, a ride on the Scenic Cableway for a bit of a thrill, taking the Skyway or Railway to different parts of the mountain or an intimate picnic with just you and your significant other.
Blue Mountains Picnics use some of the most breathtaking locations that can't be found on Google giving you a very peaceful, romantic and unique glimpse of one of Australia's most beautiful mountain ranges.
Of course, if you're looking for something even more secluded out of Sydney, the Hunter Valley is a lovely place with wineries and outdoor galore.
Waterside Harbour Fireworks Display
Who doesn't like the crash and boom of fireworks in the night sky? They light up your soul, so you should light up your partner's night with a magical proposal on Sydney Harbour.
This type of proposal must be preplanned as it requires you to pop the question after waking down a candle lit pathway to one of Sydney's most beautiful piers.
Imagine your favourite love song beginning to plan, surrounded by candlelight, and as you kneel down on your knee. Once they say yes, the sky above you bursts into an array of colours that paints the night sky bright as you see each other's elation and celebrate as an engaged couple.
Whatever you decide to do for your special engagement, rest assured that your partner will appreciate whatever you do for them, whether it be dinner on Sydney Harbour or a movie viewing. Pop the question in a romantic way but one that is unique to your love.
And when you're ready to tie the knot, get the matching wedding rings in Sydney, Brisbane, Melbourne, Perth or online from our team of jewellers ready to help your special day.
Related Posts