Top Engagement Ring Trends
At Larsen Jewellery our days are filled by bringing to life the engagement ring that ladies have spent years dreaming of. Some couples know exactly what they want, others come in ready to be inspired by what they see. Either way the most important thing is for us to come up with a design that embodies and reflects the couple's individual tastes and personality, taking into consideration her lifestyle and of course their budget.
With each year we see popular trends come and go, here we would like to share 5 of our favourite trends from this season so far:
A Splash of Colour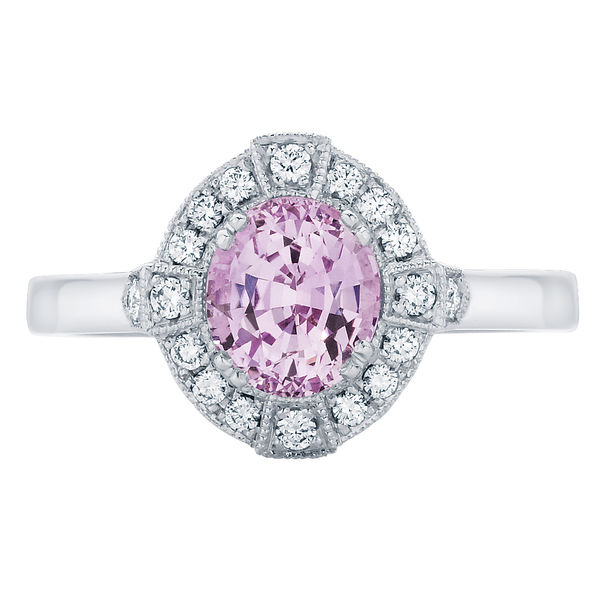 More and more women are turning their heads to coloured gemstones. Either a soft hint with small coloured stones that lift and contrast beautifully with their centre stone or by featuring a beautiful coloured centre stone. Blue sapphires are still the most popular choice, but so too are yellows and soft pinks.
Fine and Delicate Designs
A nod to the classic design, women all over are loving fine rings. Without being dangerously thin, many women are loving delicate bands with pave set diamonds that lift and make their centre diamond standout perfectly. Our experienced jewellers will be sure to advise you if your design is going to be too thin, we even have some very clever ways of making a strong ring look fine and delicate.
Symmetry and Strong Lines
Whether inspired by beautiful Art Deco pieces or wanting something modern with strong clean lines, engagement rings with symmetry and geometric shapes are on the rise. Emerald, princess and asscher cut diamonds are all popular choices that suit these styles perfectly.
Nature Inspired Pieces
Nature is a source of inspiration for many, particularly in vintage inspired pieces. Whether it is twisted bands, settings that reflect vines and leaves or beautiful nature inspired hand engraving these styles suit those that love the outdoors or love something feminine and romantic.
Halo Designs
One style with endless variations is the halo design. More and more people are opting for a halo engagement ring creating distinctive and unique designs that add more brilliance and accentuate their centre stone.
Related Posts