Top 6 Engagement Ring Trends in 2023
A Glimpse of Forever…
Engagement rings are famous for being timeless symbols of love, devotion, and a promise of forever…!
They hold the power to evoke emotions, tell unique love stories and become cherished heirlooms. More than just a piece of jewellery, engagement rings throughout history capture the essence of a couple's unique journey. They symbolise a promise of a future filled with shared love and adventures.
As we dive into the top engagement ring design trends of 2023, get ready to be mesmerised by this year's most awe-inspiring ring styles. We think that these are set to redefine romance in the most unique way. Join us as we step into a world where creativity knows no boundaries and love finds its perfect expression.
1. The Timeless Elegance of a Classic Solitaire
Enduring the test of time, the classic solitaire retains its status as a symbol of elegance and sophistication. The design of a classic solitaire engagement ring has evolved over time keeping the emphasis on the centre diamond. While this style is celebrated for its minimalist elegance, the newest trend takes the design a step further. With imaginative settings, these elements add a touch of personality to the ring. This trend embraces stylised settings with artistic flair and individuality in the design. With this modern twist on the beloved classic, one can showcase their unique style. All without compromising the beauty of a traditional solitaire ring.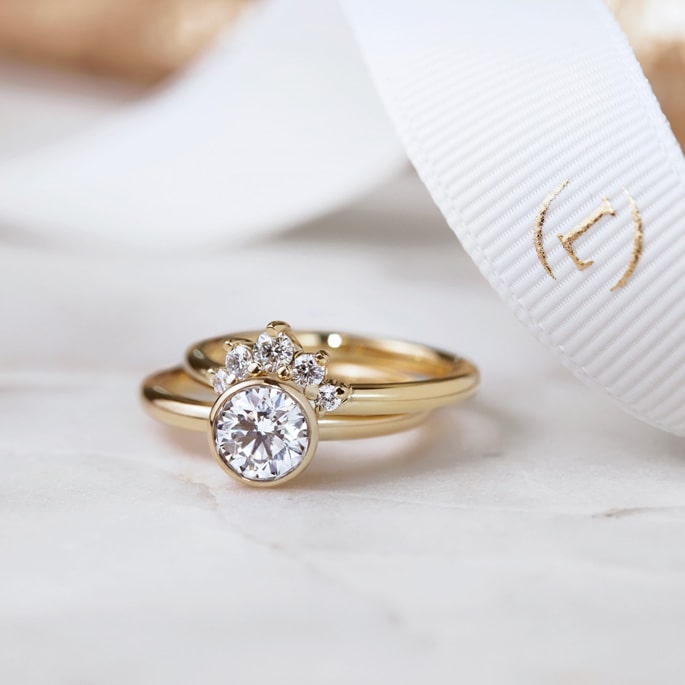 2. Stepping Back in Time with Vintage-Inspired Engagement Ring Design
This trend is for those who are seeking a touch of nostalgia and romance of the bygone eras. Drawing inspiration from periods such as the Edwardian, Victorian & Art Deco, is ideal. These rings capture the intricate details and delicate craftsmanship of the eras gone by. They often feature intricate designs of filigree, hand-engraved patterns and vintage-inspired settings. Embracing mill-grain detailing and romantic halos are also lovely choices. To name just a few of the enchanting features which bring a sense of history and individuality to these breathtaking designs.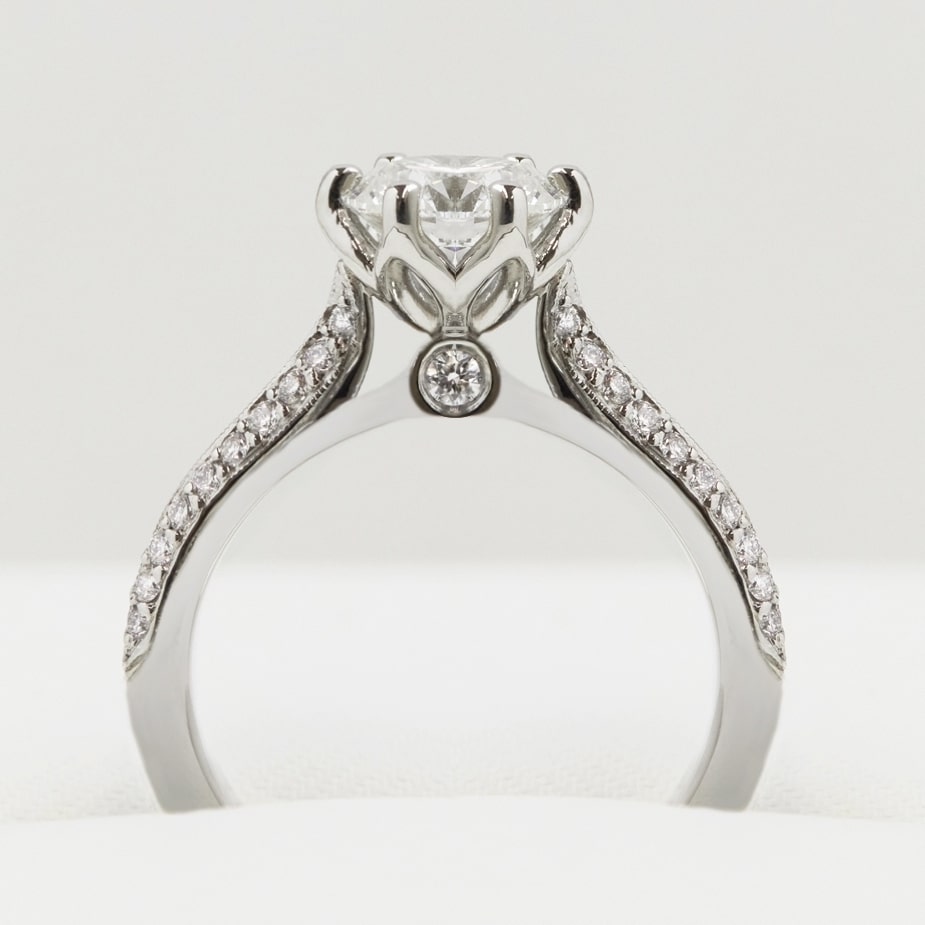 3. Colourful Expressions of Love
It's true that white diamonds have long been the go-to stone for engagement rings. In 2023, yet, we have seen a shift in this choice as there is a growing trend of incorporating colours in engagement rings. No longer bound by tradition, couples are embracing the vibrant array of coloured diamonds and gemstones. From fancy yellows, and blues to champagne-coloured diamonds, we simply love this trend. From sophisticated sapphires to alluring rubies to vibrant emeralds, the choices are endless. If one chooses to embrace the vibrancy of colours, this trend offers an endless palette of colours. It paints the love stories with vivid brilliance with individuality taking centre stage.
4. Fall in love with Fancy Shapes
In the pursuit of distinctive beauty, fancy-shaped diamonds have gained significant popularity. This has been a trend in recent years and continues to dazzle in 2023. These distinctive shapes include princess, pear, oval, marquise and emerald cuts. They redefine the diamond's beauty with their unique captivating silhouettes. Each of these unique diamond cuts exudes its own personality. They offer a distinctive charm alternative to the traditional round brilliant-cut diamond.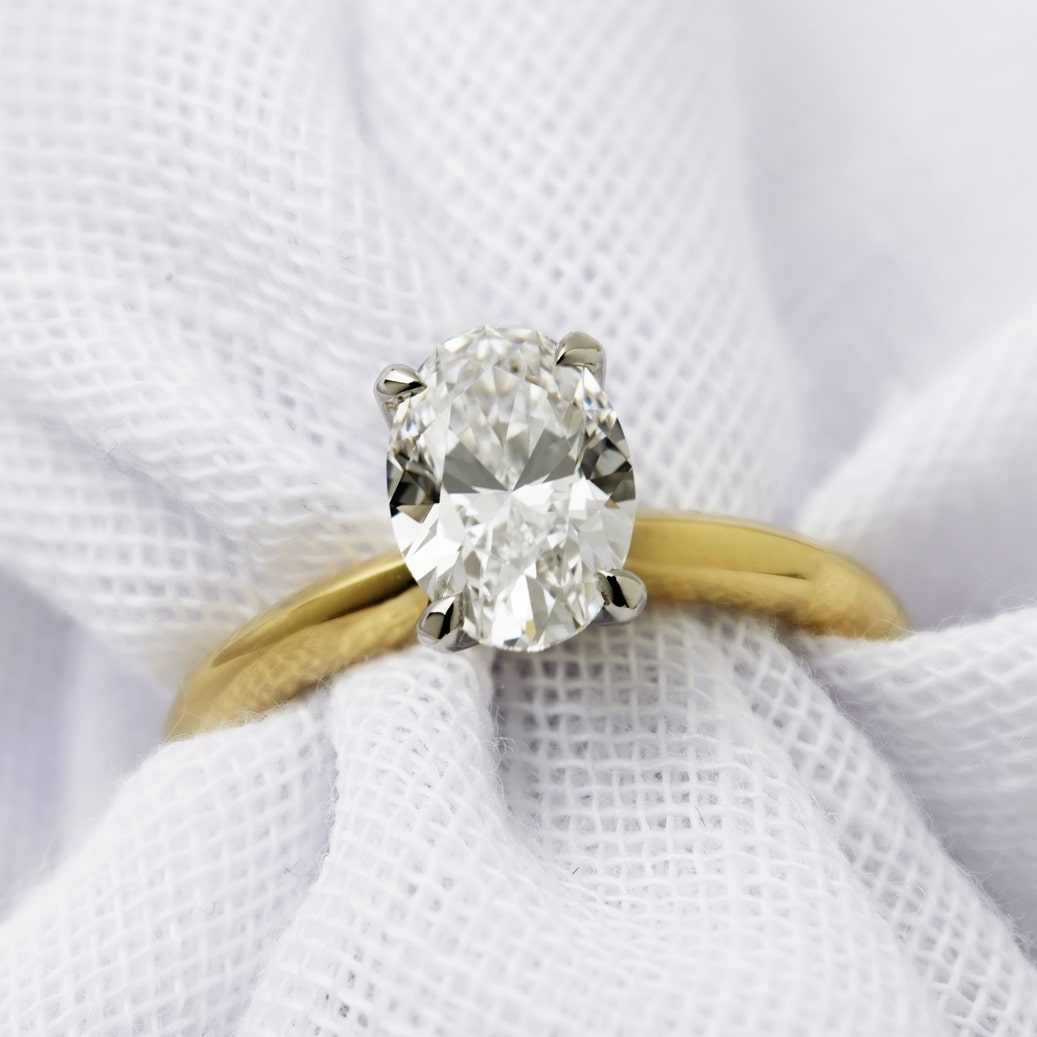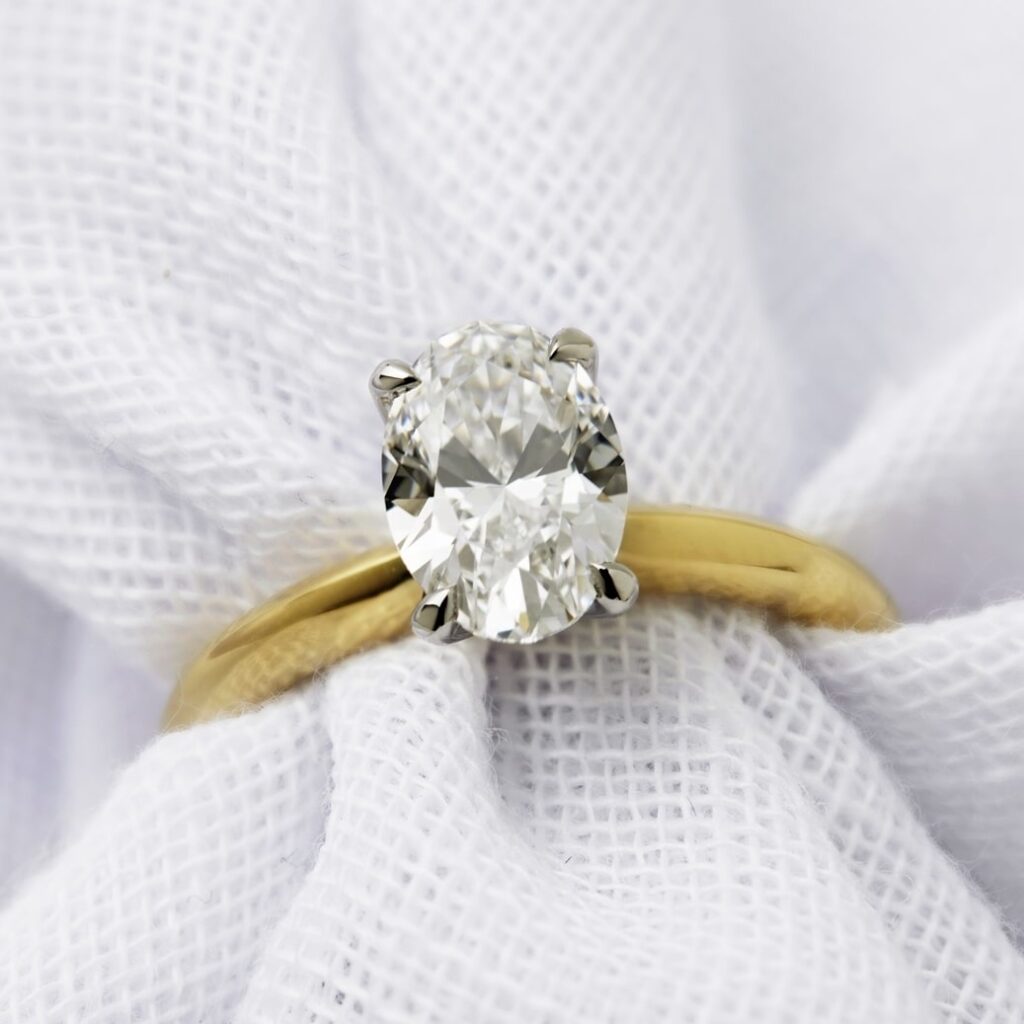 5. Forever United with Trilogy Engagement Rings
The trilogy, or three-stone style ring represents the past, present, and future of the relationship. A heartwarming sentiment emphasizing the eternal bond between couples. Sometimes created with three of the same size stones or with a larger centre and smaller stones on each side. This concept is now experiencing an evolution by incorporating fancy-shaped diamonds or gemstones. Try picturing an oval-cut diamond in the centre accompanied by two pear-cut diamonds on either side. Or imagine a captivating emerald cut diamond embraced by matching trilliant cut diamonds. Playing with fancy shapes arrangement can take the trilogy style to a whole new level. Each unique combination of individuality and sophistication. Mixing shapes creates visual harmony, enhancing the symbolism of the classic trilogy design.
6. East meets West – A Modern Twist
East-to-west settings of fancy-shaped diamonds and gemstones are Fascinating. This style is all about breaking free from the traditional orientation. This trend is making waves in 2023 placing the centre stone horizontally across the finger. With its unconventional alignment, this style celebrates individuality and offers a fresh perspective. This unique choice adds a modern twist to classic styles and is broadly appealing. Seek a fashion-forward look along with timeless elegance to the engagement ring.
As we conclude our exploration of the ever-evolving trends of unique engagement ring designs, one thing remains constant. The power of love and the desire to express emotions in meaningful ways.
So, whether you choose tradition or go for the latest fashion trend, remember this. The engagement ring is a timeless expression of your unique journey, capturing the essence of your own love story.
Related Posts