Unique Wedding Venues in Sydney
With the Opera House and the Harbour Bridge, Sydney is a city that has some lovely backdrops for your wedding. If you venture outside of Sydney proper, there are some stunning venues in places like the Hunter Valley. We're looking closer to home. We're searching for that perfect place for you and your partner to exchange your wedding rings in Sydney and say I do; turn that engagement into something forever more.
Art Gallery of NSW
For the artists and romantics, an art gallery may very well be the perfect place to tie the knot. Luckily, you could do just that at the Art Gallery of NSW, with a number of different event spaces available in both the classic (North) and modern (South) building, holding anywhere from 80 to 450 guests. You're even able to use a gallery space, and be surrounded by works of art and drinks and conversation flow around you and your loved ones.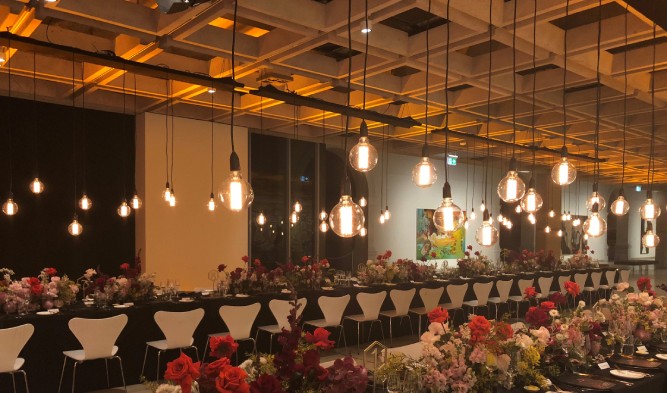 The Eveleigh (by the Grounds)
The Grounds of Alexandria in Sydney is known for it's unique and thorough scenery. It's somewhat natural, then, they'd go ahead and do something glamorous with an otherwise unused locomotive workshop in South Eveleigh in the Australian Technology Park (not a part of the Grounds of Alexandria). It's a grand-feeling space which really allows you to celebrate your love and let your personalities shine.
The venue can sit up to 350, with a minimum of 200 guests, and can be booked Monday through Sunday. They've also got a private bar and an on-site bridal suite.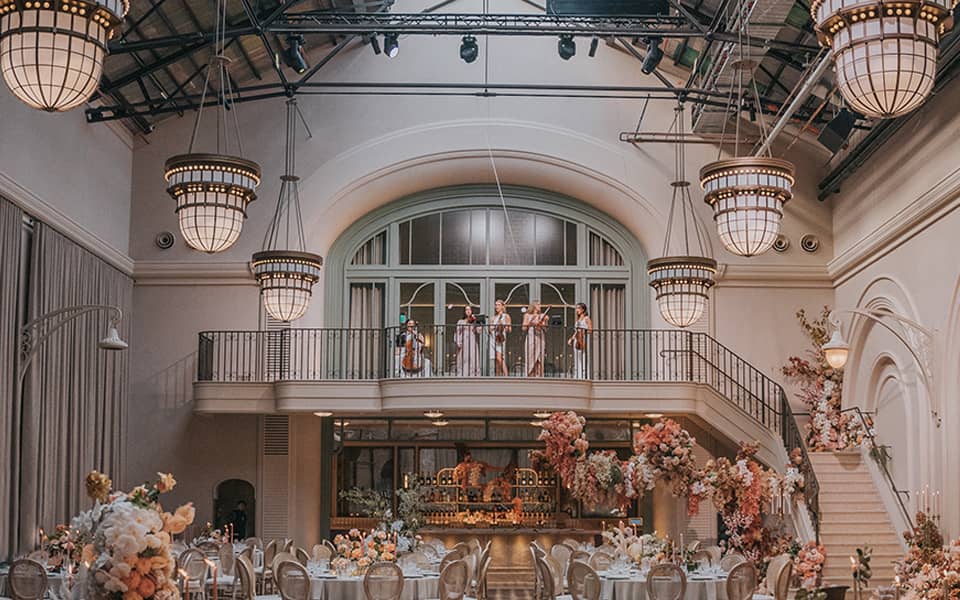 Ursula's in Paddington
For an intimate wedding (The Blue Room caps out at 12 guests), consider a warm and refined space like Ursula's, where you'd also get to enjoy some fabulous food in the lovely neighbourhood of Paddington. Ursula's is also open to exclusive hire of a restaurant dining room to fit more people, and has a minimum spend of $2,500. So if you're a couple that enjoys spending quality time with a few special loved ones, consider a restaurant hire, like The Blue Room at Ursula's or another restaurant.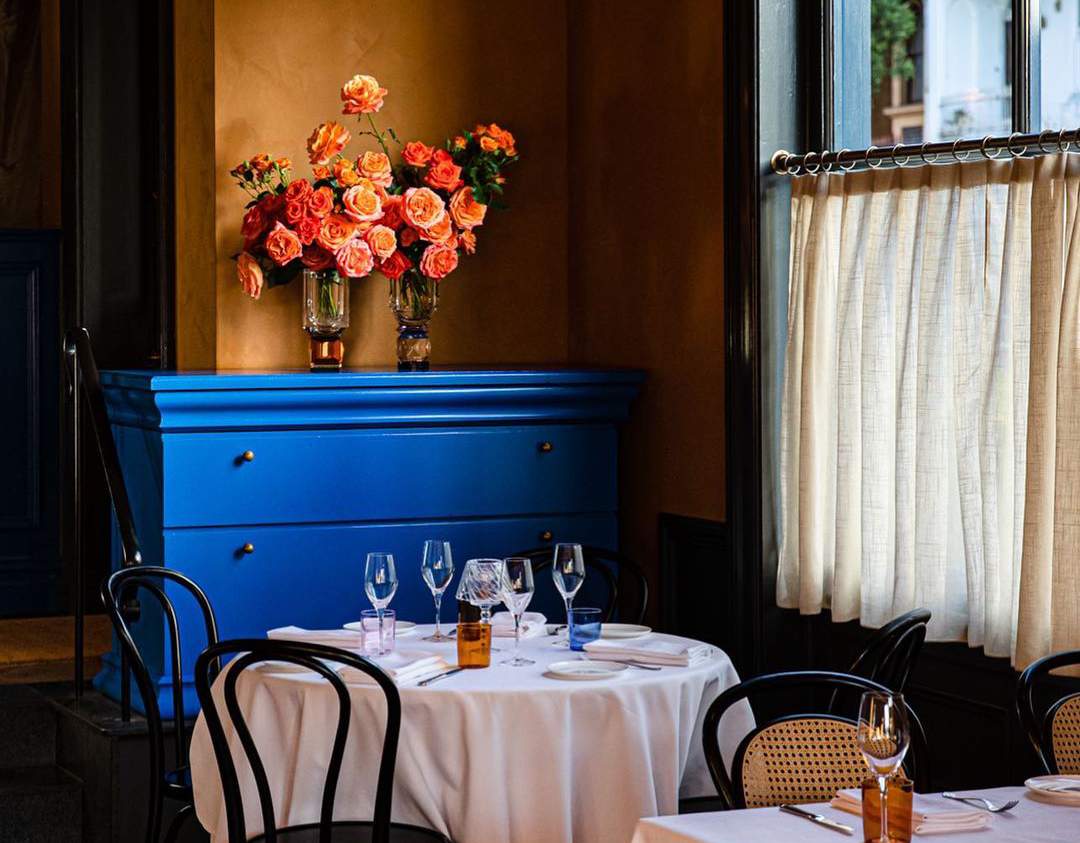 Taronga Zoo
With multiple different rooms and options for you and your guests (including the option for a "forage and graze" cocktail hour amongst the animals), Taronga Zoo is a spectacular option to create a memorable experience for everyone who attends. The views from their functions are stunning looks onto the Sydney harbour, as well, from a potentially less common angle for many. Their largest function room (for weddings or otherwise) can hold 2,000.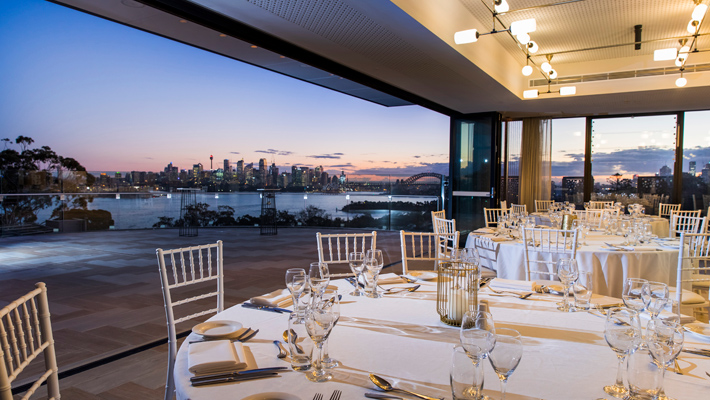 Gunner's Barracks
The Gunner's Barracks in Mosman on Sydney's Lower North Shore is an all-in-one venue that offers spaces for both your ceremony and reception with food and service. A range of options with a classic intimate feel are on offer: from a sandstone courtyard to a lawn with a water view, or various indoor dining rooms for any number of sizes. If you want a quintessentially Sydney venue, the Gunner's Barracks may be just the thing. Generally, their capacity is 130 guests seated, 180 for cocktails.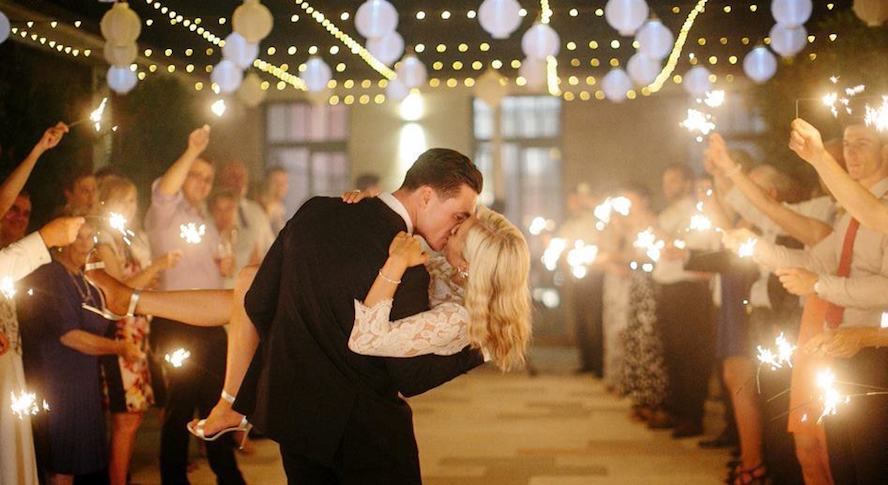 Centennial Homestead
Looking for a garden party kind of vibe, and hoping for a less obvious option than the Botanic Gardens? Consider the homestead in the Centennial parklands, just a few minutes drive from the Sydney CBD (and with available free parking). Their Wisteria Room has floor to ceiling glass, so you're bringing the outdoors in, all while creating a lush and relaxed feel to your reception. While they don't share specific capacity, it seems like their max is 1,000 people; enough for most weddings.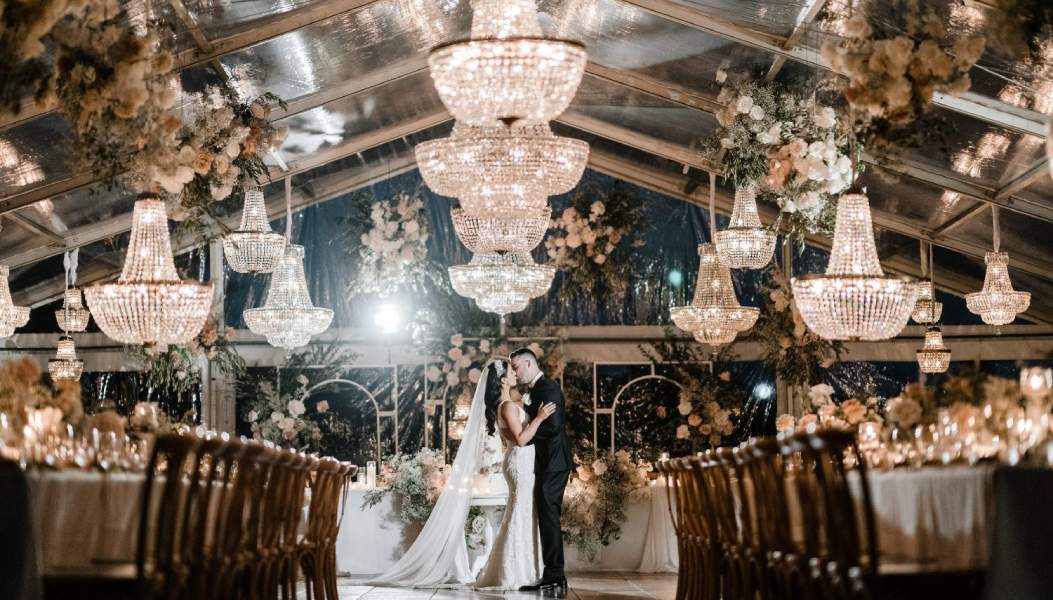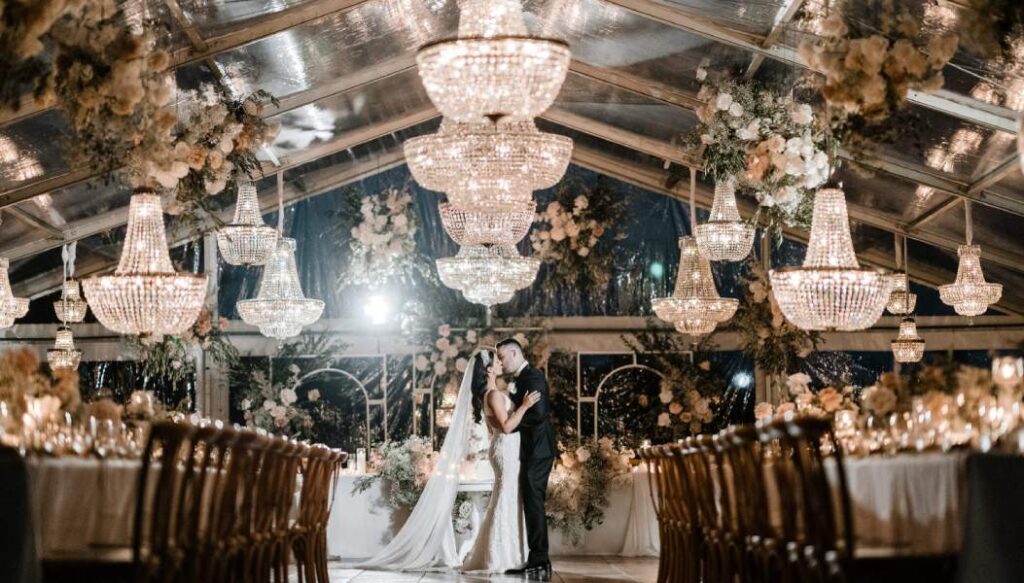 The Island
If you and your partner love being on the water, why not consider an event truly on the Sydney harbour? The Island is an absolutely unique venue, and the team can certainly throw a cracker of a party. It'll be a night to remember in just about every sense.
Logistically, they offer a fixed price minimum spend, and cap the number of guests at 200. You're also able to work with your own caterer for an additional fee and after they're confirmed to meet RSA standards. To enjoy a day on the water, literally, with your loved ones, and watch the sun set over two iconic Sydney landmarks…for some, it's worth it.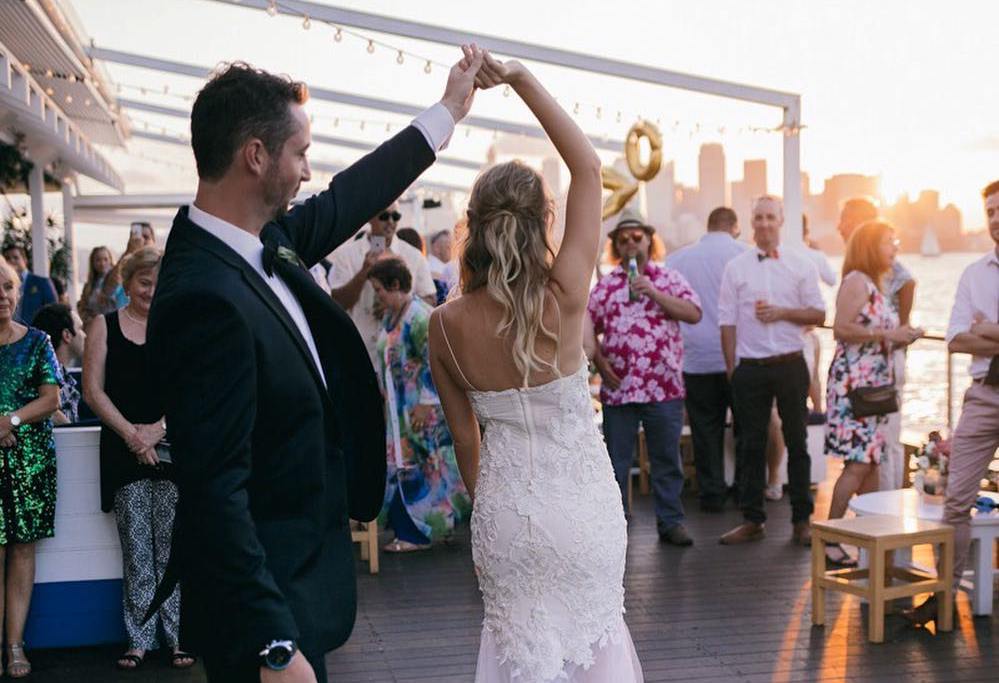 Whether you're looking for an intimate venue with stunning food, an indoor-outdoor feel to really take in those breathtaking Sydney skylines, or something a bit more off the beaten path, we hope these Sydney venues have captured your imagination, and made finding that perfect venue just a bit easier.
Related Posts