Diamonds are Forever — A Guide to Choosing Diamond Engagement Rings
Time to find your dream diamond engagement ring
It's now your turn to find your diamond engagement ring. All those years watching others choosing theirs or walking past jewellery stores with the sparkling diamond rings staring back at you and wondering when it would be your turn and which you would pick. The time has now arrived.
It's almost as exciting as the question being asked. 'Will you marry me'. From this point forward, you will have a diamond engagement ring on your finger forever, symbolising your eternal love. This is the most important piece of jewellery you will ever buy in your life. The forever piece. A diamond ring that will always be worn.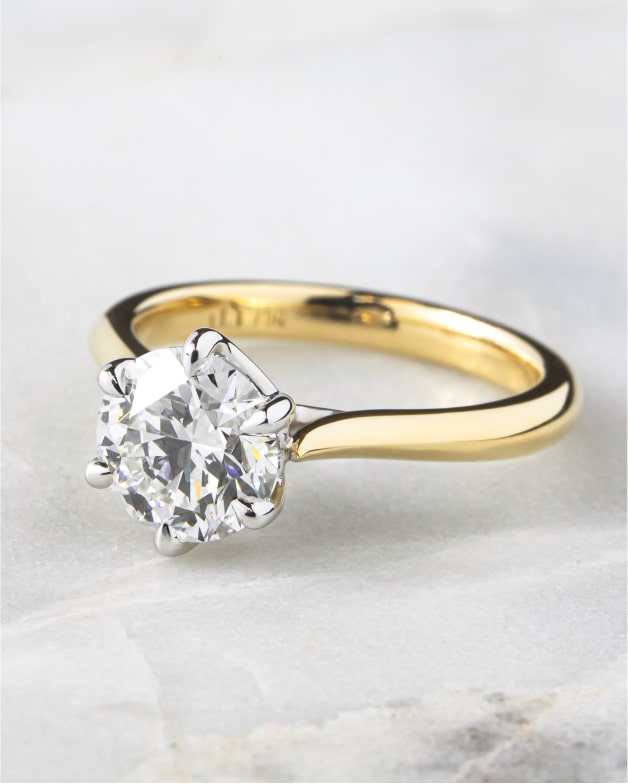 How to choose your diamond engagement ring?
Where to begin? You may already have an idea; having looked at exquisitely designed diamond engagement rings long before the question was asked, you know what style you like.
Or perhaps you have a design and style in mind and want to make it a unique piece you designed with your future partner, knowing that this will be one of a kind, just like your love.
Either way, now that you are here to choose or design your diamond engagement ring, what are the options and key points to be considering?
At Larsen's Jewellery, we know that although this is one of the most exciting stages of the journey, it's equally a very daunting part. What type of diamond do you choose, size, style, and so on? Let us break this down further so you understand more about diamonds and the options for a diamond engagement ring.
What to consider when choosing a diamond engagement ring?
There's so much to understand before you begin. Firstly, consider a few starting points: budget, be realistic, and know how much you have before you go in and start looking. Secondly, the style you like, then the shape of the diamond and for this, we highly recommend discussing your options with us at a private appointment to walk you through the options. Once you have a basic idea, this will begin to minimise the stress, instead becoming one of the most enjoyable parts of the journey towards your wedding day. We love being a part of these moments.
How to choose the right style?
With so many diamond engagement rings available today, from vintage to minimalist, modern, and bespoke diamond engagement rings, how do you know what you want? This comes down to your personality and style. Is your style bold, non-traditional, or a more minimalist look with clean lines? This is how you begin to choose your type; once you start choosing your engagement ring or designing, it all becomes clear. It's incredible how we start to gravitate towards certain styles, and these days, anything goes.
Know your four C's
The four C's are for Cut, Clarity, Colour and Carat.
Cut
This is one of the most important of the 4C's as it refers to the quality of the diamonds cut, not the shape or the size. The cut of a diamond determines its ability to reflect light and a well-cut diamond interacts with light that enhances its sparkle.
Clarity
This refers to the presence or absence of flaws known as inclusions in a diamond and whether you can see these with the naked eye.
Colour
Diamonds come in a variety of colours ranging from colourless to various colours. The most important thing to remember, though, is that your colour is within your budget. The closer a diamond is to being colourless, the rarer it is.
Carat
Last but not least, the carat refers to a measurement of the actual weight of a diamond; 1 carat is equivalent to 0.2 grams—naturally, the larger the carat, the more expensive the diamond.
Now you understand the 4 C's, how to choose your diamond engagement ring, what to consider and what style suits you. It's time to make it all feel real. Larsen Jewellery's team have decades of knowledge, and we can make this the most memorable moment you could have dreamt of. If you still have unanswered questions, please visit our engagement ring guide for more helpful tips!
Diamonds are forever. Let Larsen Jewellery make your diamond engagement ring.
Related Posts