Nature Inspired engagement and wedding rings
Engagement and wedding rings inspired by nature are the perfect choice for earth lovers, those that love designs with intricate details and that has a feminine touch. More often than not they capture a vintage / antique feel and are opposite in style to the simple solitaire engagement ring. A word of warning though, if your partner loves restrained, minimal, modern design, this style is unlikely to be the right fit for her!
Nature has been the source of inspiration for engagement and wedding rings throughout time; the Victorian and Edwardian periods are perfect examples of this with designs often including hand engraved patterns, scrolls, and colourful gemstones. People have always been drawn to earth's natural beauty to influence designs that capture a love for nature. These can incorporate features such as floral motifs, entwined bands, engraved nature-inspired patterns and mill grain and filigree details.
We love engagement rings inspired by nature but we equally adore nature inspired wedding rings. Wedding rings that evoke a sense of the outdoors might be the perfect complement to your engagement ring or the perfect inclusion to the stack of rings. They suddenly turn a simple design into something delicate and intricate.
Vintage floral engagement rings are an endless source for creative inspiration. Many antique rings feature floral motifs, so take the best bits of all your favourites and create your own, by considering choices like:
Floral Gemstones Arrangements: Design the layout of your gemstones to reflect floral patterns. This can also be a way to reduce cost. A group of smaller diamonds can be set closely together to represent a flower rather than setting one large stone.
Add Coloured Gemstones: Let your favourite flower inspire your choice of stones. Love red roses? Then choose from the abundance of pink and red gemstones; think rubies, sapphires and garnets just to name a few.
Hand Engraved Floral Motifs: Design your own floral pattern to be engraved into the band of your engagement ring to create a beautiful vintage look or design a modern floral pattern with gemstones scattered throughout.
A selection of some of our favourite engagement and wedding rings inspired by nature for your inspiration as well:
The Entwine
The Entwine engagement ring reflects twisted vines or branches, it houses a stunning round brilliant diamond in a six-claw setting with a diamond set band.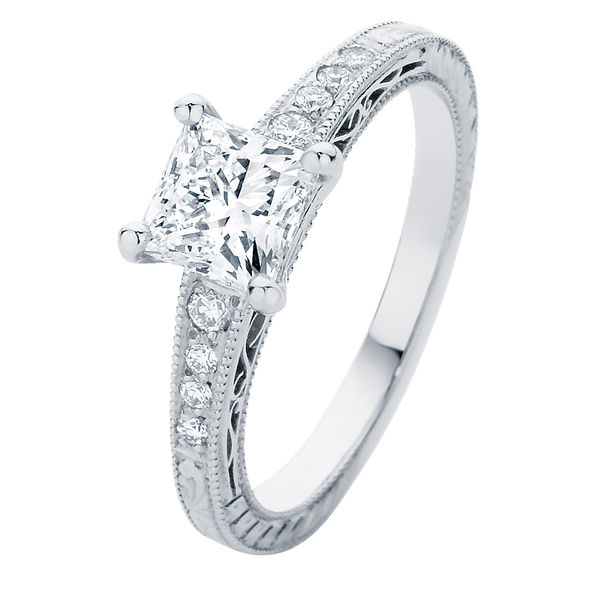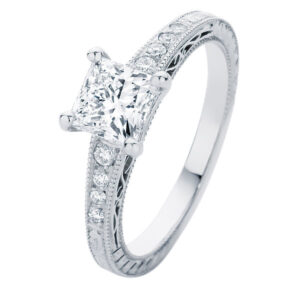 The Baroque
This vintage-inspired design is a perfect example of how nature has been the source of inspiration throughout times. This diamond engagement ring features stunning filigree and hand engraved patterns on the profile of the ring. This design is the epitome of elegance and femininity.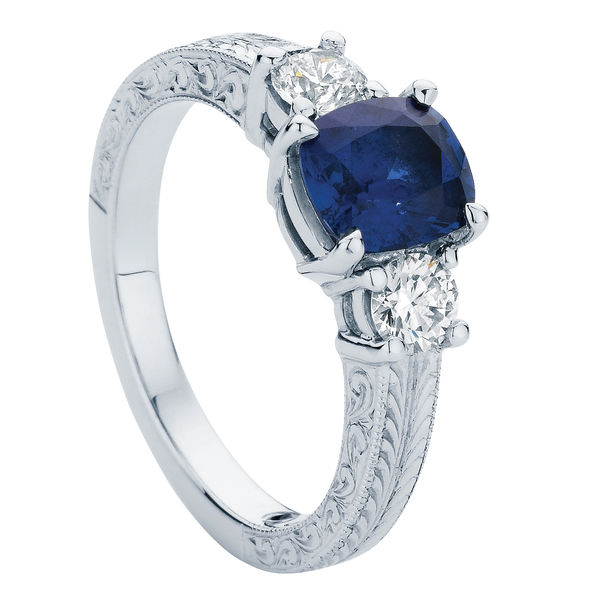 The Bluebell ~ Engraved
A stunning three stone engagement ring featuring a Ceylon sapphire as the centre stone and two round brilliant diamonds set either side. The gemstones are offset by an exquisite hand engraved nature-inspired pattern featuring scrolls carved into all exposed surfaces of the ring.
The Ripples
The Ripples wedding ring inspired by the rolling ocean, features round brilliant diamonds claw set all the way around the band. A modern design with a subtle nod to nature, this design is both unique and classic at the same time.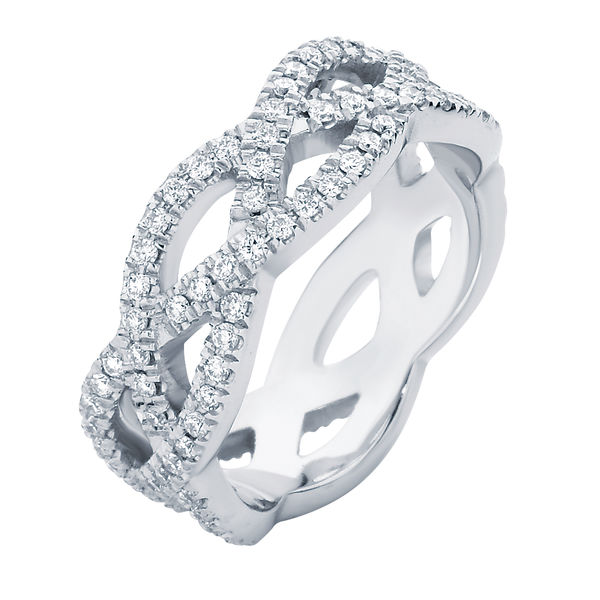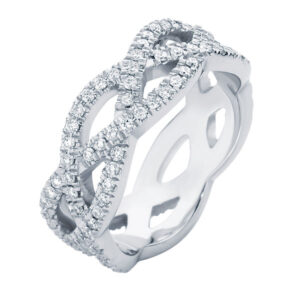 The Trinity
A perfect edition to an elegant solitaire or an alternative to those that love the Entwine but without the centre stone. The Trinity mirrors the look of the Entwine a diamond set ring inspired by woven vines or branches.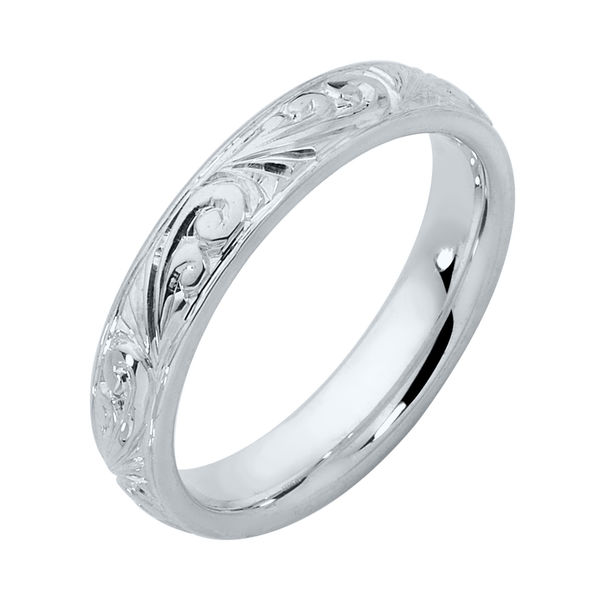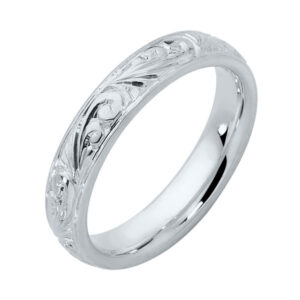 The Inscription
A classic wedding ring featuring a traditional nature-inspired scroll pattern hand engraved all the way around. This is the perfect choice to complement a vintage style engagement ring or contrast perfectly with a classic, simple solitaire.
Related Posts