Royal Sapphire Inspired Engagement Rings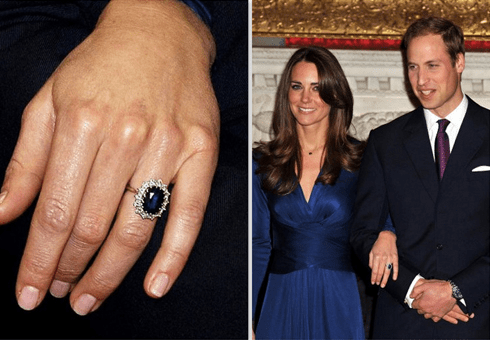 There is no doubt that one of or the most famous engagement rings is the Royal heirloom Sapphire ring worn, now, by Princess Kate, previously worn by Princess Diana. This famous Sapphire ring has inspired ladies and gents across the world to recreate their own piece of royalty. The jewellery industry particularly saw a surge, once again, in Sapphire rings following the engagement of Prince William and Kate Middleton.
Sapphire rings have long been a popular choice, even long before the Royal Sapphire ring. It is no wonder either, they make the perfect choice for a coloured gemstone ring. The hardness of a Sapphire is ideal for long term, everyday wear and for those that love colour, the choice is vast.
The beauty of the Royal Sapphire ring is undeniable. The combination of Sapphires and white diamonds is a stunning, timeless and classic choice. Many are inspired to recreate their own similar Royal inspired piece or take the stunning combination of blue Sapphires mixed with white diamonds and create their own unique design.
At Larsen Jewellery we frequently receive requests for blue Sapphire engagement rings. With relationships with some of Australia's premium Sapphire suppliers, we love taking the time to source some of the most exquisite Sapphires available; from vibrant, rich Ceylon Sapphires to dramatic dark Australian Sapphires. Over the years we have worked with many wonderful couples who to want their own piece of Royalty, here are just a few of our Royal inspired engagement rings: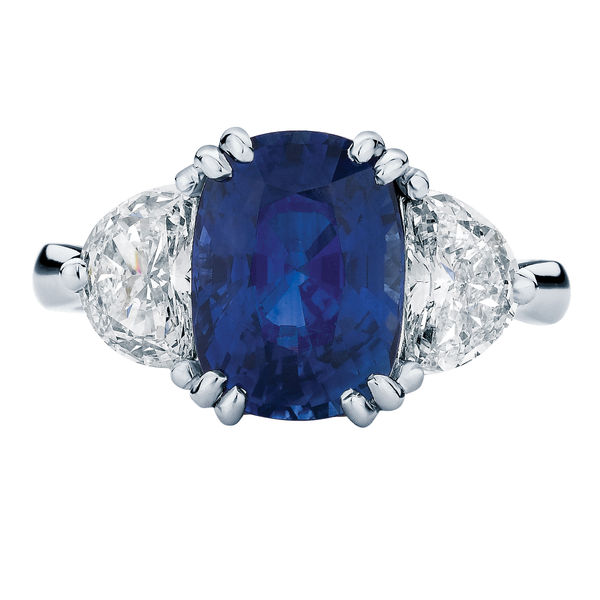 The 'Grace'
The 'Devotion'
The 'Bluebell – engraved'
The 'Athena'
The 'Rosetta'
The 'Nightsky'
Related Posts