The 10 Most Instagrammed Honeymoon Destinations
You've tied the knot and you're finally wearing your Larsen Jewellery duo: a custom-made wedding band alongside a sparkly engagement ring. What comes next is, of course, your honeymoon – a chance to relax after the stress of wedding planning and start the rest of your lives together in style.
More Aussies are travelling overseas than ever before after exchanging wedding rings in Sydney or Melbourne or any other amazing places in Australia and there's no better time than your honeymoon to book a trip to somewhere exotic. So where should you go? Travel specialist Kuoni and wedding planning website hitched.co.uk took to Instagram to analyse more than two million #honeymoon and #honeymooners hashtags to discover the most popular honeymoon destinations around the world.
We've combined their data with typical Aussie travel habits to reveal, in no particular order, the 10 most Instagrammed honeymoon destinations.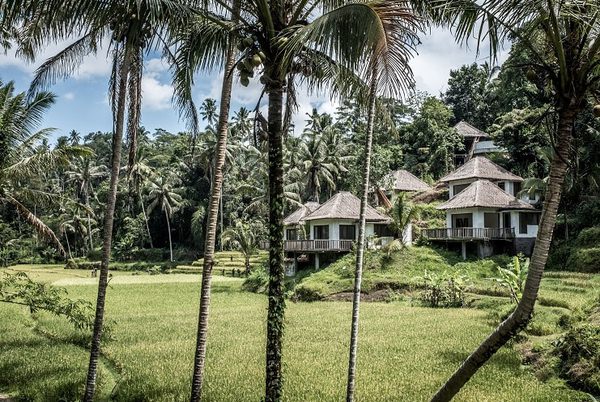 Bali
Aussies love Bali and it ticks a heap of honeymoon boxes: gorgeous beaches, storybook jungle vistas, fabulous weather, great food and famously friendly people. Whether you want to bliss-out in a beachside bungalow, channel a zen vibe in a private villa, dive with manta rays, blow off some post-wedding steam at the island's hottest party spots, travel on a budget or blow your budget, Bali has you covered.
Paris
The City of Love, the City of Lights – whatever you call it, the mere mention of a Parisian honeymoon is enough to make most people go weak at the knees. Picture this: walking hand-in-hand with your significant other along the Seine after a delicious dinner at one of the French capital's trendiest new restaurants. Tomorrow you'll indulge in culture, architecture and art. And, of course, pop to the local boulangerie for a sweet treat.
Greek Islands
It's hard to imagine a more striking backdrop for a honeymoon – and pics to share on social – than the Greek Islands. Whitewashed homes set against the deep blue Mediterranean, gorgeous labyrinths of high-end shops, cafes, restaurants and bars, and lots and lots of sun. Honeymooners love Santorini for its luxury hotels and spas and Mykonos for its party scene. For somewhere a little more secluded, check out the Koufonisia, Folegrandos and Paros.
Maldives
Private resorts, luxury overwater villas, secluded white sand beaches, clear azure water and lots of time to cozy up to your partner. This is honeymooning in the Maldives, an archipelago of more than 1,000 stunning islands in the Indian Ocean. For total seclusion, lots of these islands are home to just a single resort. #bliss.
Italy
Sipping Chianti in rural Tuscany, eating pizza canal-side in Venice and sipping Limoncello on a clifftop in Amalfi – only in beautiful Italy. It's no surprise that food and wine feature heavily in Instagram posts about honeymooning in Italy, and couples also love the rich culture and warm hospitality of the locals.
Thailand
From culinary and cultural adventures in Bangkok to budget-friendly hotels on pristine beaches in Koh Samui, Krabi and Koh Phi Phi, travel agents don't call Thailand a honeymoon hotspot for nothing. And there's more to the land of smiles than package holidays and pad thai – in Thailand there are so many options to customise your honeymoon. Receive a blessing from a monk at a mountainside temple, go camping in the rainforest or dine at a world-class restaurant.
New York
Romance is where it's at in the Big Apple. A plush hotel, a chic uptown restaurant, a world-class museum, a stroll in Central Park. There's no doubt a trip to Manhattan makes for a different type of island honeymoon and for couples who prefer the pace of a global city over cocktails by the pool, New York is a brilliant option.
Hawaii
A palm tree and hibiscus flower are the two most popular emojis for couples sharing their Hawaiian honeymoon on Insta. It's not surprising because the lush flora and fauna of this volcanic archipelago are a massive draw for honeymooners. For warm climes and tropical vistas with shopping and dining options to suit all budgets, the island of Oahu is particularly popular thanks to its iconic Waikiki Beach, historic Chinatown district and great nightlife area.
Bora Bora
If you're a couple seeking unashamed indulgence, five-star digs, stunning beaches, soaring volcanic peaks and a little French chic, head to Bora Bora. This South Pacific island group and French territory is famous for luxury resorts where dreamy overwater bungalows are a standard feature. Snorkel, dive or simply soak up the sun and admire gorgeous views from said bungalow. You're welcome.
Las Vegas
There's more to Las Vegas than hens and bucks parties and quickie nuptials – indeed, the gambling mecca has lots to offer honeymooners. The city is packed to the brim with ritzy hotels, fine-dining restaurants, day spas and shopping malls. And where else can you see some of the world's most romantic landmarks at the same time? In Vegas you can visit the Eiffel Tower, Trevi Fountain and Grand Canal all in one day!
References: http://www.abs.gov.au/ausstats/abs@.nsf/products/961B6B53B87C130ACA2574030010BD05
See research supplied. https://www.kuoni.co.uk/ For more information: Alissa Kirkwood: alissa.kirkwood@kuoni.co.uk
https://www.hitched.co.uk//travel/honeymoons/hotspots/
Related Posts