Three-Stone Designs Inspired by Meghan Markle's Ring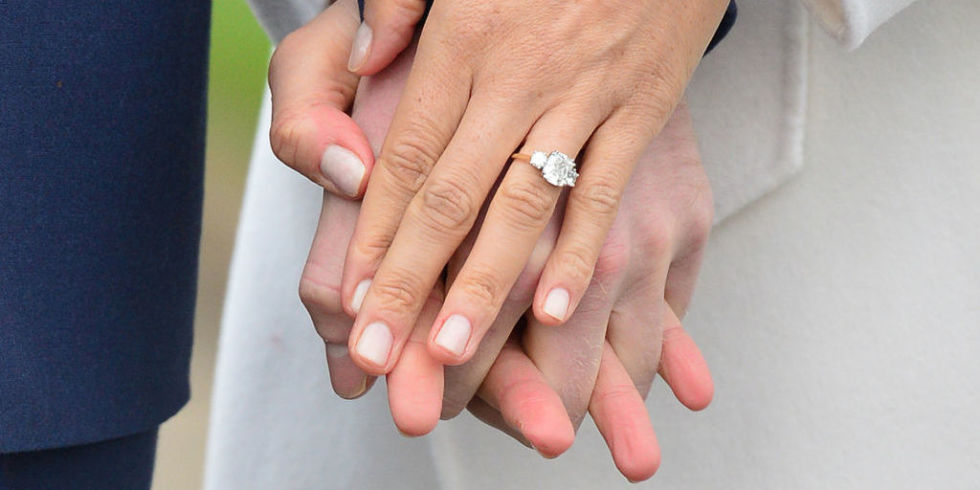 With one of the most anticipated engagements announced just as the new year ticks over, we predict 2018 will bring about a revival of the three-stone design engagement ring with women and men being inspired by Prince Harry's choice.
Meghan Markle's ring is nothing short of exquisite, it is traditional in style and a perfect fit for Royalty. The beautiful yellow gold ring features a 5-carat (approx.) cushion cut as the centre stone and two round diamonds from Princess Diana's collection set either side.
Three stone rings traditionally represent the past, present and the future so this style could not be more poignant in this instance. With the two heirloom diamonds representing the past and the future, the stunning centre stone sourced from Botswana, where the couple's relationship blossomed, symbolises the present.
Opting for a traditional ring like Markle's is a timeless choice that will never go out of style. It will adapt to your ever-changing look and will always tell a story, holding priceless sentimental value.
If you too have fallen in love with Meghan Markle's ring, here are a few of our favourite trilogy designs to inspire you:
The Allure
The Allure is a three stone engagement ring featuring a 1.20ct Radiant cut as the centre stone and two 0.40ct Princess cut diamonds set either side.
The Delta Trio
The Delta Trio is a striking take on the three stone engagement ring with a 1.20ct Oval cut diamond as the centre stone and two 0.40ct Pear shaped diamonds set either side. This ring, like Meghan's, features a yellow gold ring combined with a white gold setting.
The Trilogy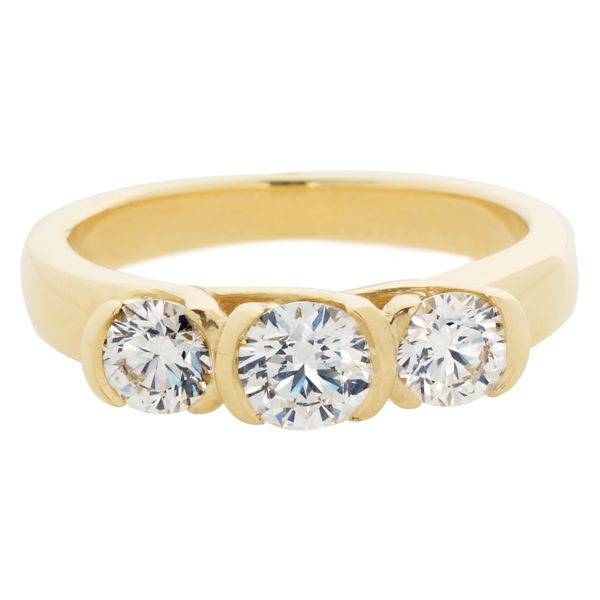 The Trilogy is our classic semi-bezel yellow gold and white diamond round brilliant three stone. With the centre stone a 0.50ct round brilliant and two 0.25ct round brilliant diamonds, this is one of the more affordable three stone rings.
Related Posts